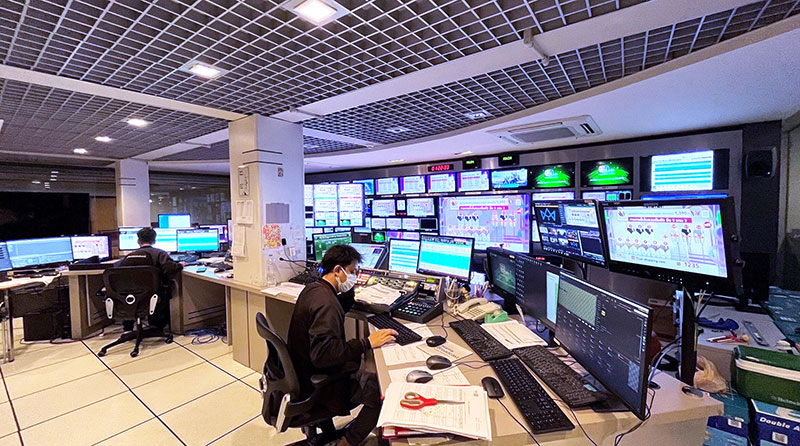 Amarin TV 34 HD, one of Thailand's digital terrestrial television channels, has been on air since 2013. When its original playout system at its Bangkok headquarters became obsolete, Amarin TV considered products on the market for content management and delivery, with a special interest in automation.
"We had a clear idea of what we needed to achieve with the new playout automation network -- both for our operations today as we develop our workflows, and as the foundation for a more file-based future," said Cheewapat Nathalang, CTO of Amarin TV.
Direct Integration
Amarin TV 34 HD has implemented a new HD playout system from Imagine Communications. Imagine's proposal featured an entirely software-based system that integrates directly with the rest of Amarin TV's SDI-based infrastructure. Built on Imagine ADC automation and Nexio+ AMP media server, the installation incorporates the new playout and asset management system with their current server and distribution architecture.
As an integrated media platform, Nexio has tools that manage digital content continuously from ingest to playout, even across distributed architectures for multi-vendor playout system deployments, supporting high channel density and software-defined applications. Nexio's range of software-based codecs and formats means users can work with different codecs without software upgrades or extra licensing. It detects input formats automatically and delivers smooth back-to-back playout of the different codecs and resolutions.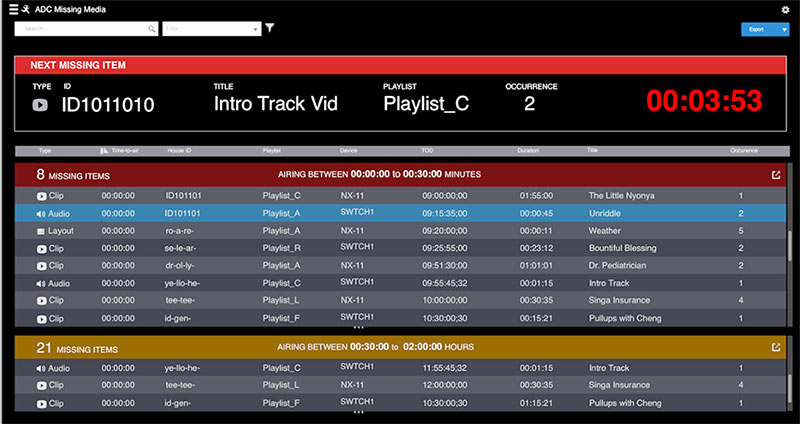 Mathias Eckert, SVP & GM EMEA and APAC for Imagine Communications noted that in the very buoyant Thai media market, broadcasters continue to build out facilities based on SDI infrastructure. Amarin TV wanted a resilient, automated playout infrastructure that would integrate coherently into their existing SDI environment. The ADC and Nexio products are well-suited to fit this requirement.
Dynamic Link
Imagine's ADC automation software tightly integrates with the Nexio+ AMP channel playout servers and Nexio Motion asset management software. Motion forms a dynamic link between the Nexio on-air network and Amarin TV's existing shared storage. It creates automated processes that move and manage media between Imagine products, storage and 3rd party systems, initiating workflows such as QC, transcoding and restore from archive.
The new workflow reconciles all incoming SDI feeds ingested using the ADC Media Client ingest workstation before being handled as files and transferred to the intermediate and long-term storage as appropriate. ADC manages the master control switcher as well, which supports graphics insertion, and Imagine's Platinum VX SDI router for live feeds.
Controlled Automated Playout
Not confined entirely to channel playout, ADC automation functions as a content management and distribution engine, delivering all content regardless of format and keeping the channel on air. That is, it is used as a platform for content control and delivery, incorporating aspects of asset management with efficient, automated operations. The Media Client acquires new material automatically while managing the automation database and the media that is stored on various devices, video disks, archives and so on.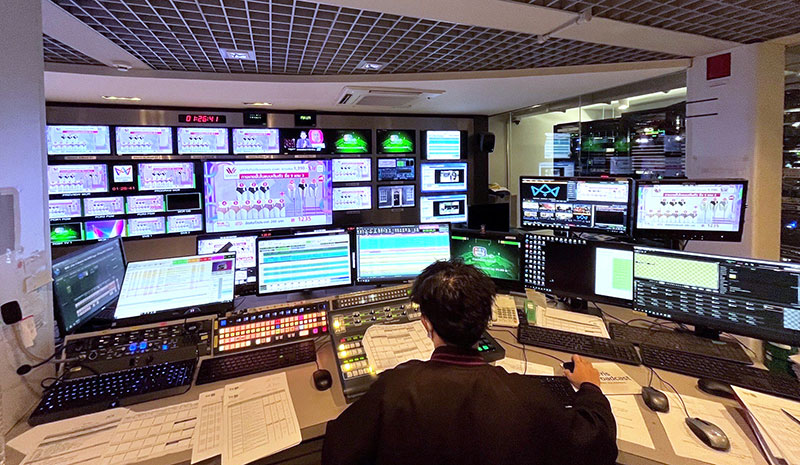 The close integration of ADC, Nexio and Motion means that routine operations are highly automated. Transfers between Imagine's IOX SAN storage pools are made via watch folders, and ADC can interrogate the system for missing material based on playlists and purge content based on business rules. As all content is handled as files within the playout and asset management system, transfers are fast and secure and can be prioritised according to demands.
The resulting system, developed and implemented in cooperation with local systems integrator SWS Group Company Limited, is fully redundant in a 1+1 configuration. It respects Amarin TV's existing capital investment, and increases the efficiency and reliability of their operations overall. www.imaginecommunications.com