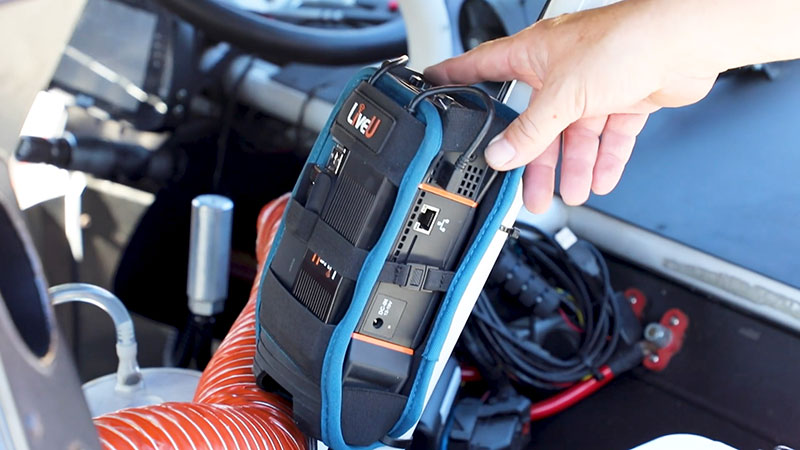 For the 2022 season, the Trans Am Series presented by Pirelli, America's Road Racing Series, introduced a new television package to air all races in prime time on CBS Sports Network. Intending to increase exposure to a wider audience, Trans Am started looking for ways to improve the TV broadcast. One area they focused on was a better in-car camera experience.
Most of the cars were already outfitted with in-car camera systems, but delivering these images to the viewing audience had been a challenge. Trans Am events are often held at racetracks in remote locations featuring dips and hills, which affects image quality. Moreover the Trans Am cars regularly exceed 240 km/hr on portions of the tracks, which makes setting up a high quality, robust video transport system less predictable.
Nevertheless, as the President and CEO of Trans Am Race Company John Clagett remarked, "Onboard cameras are an integral part of our coverage and so we are using 10 onboard cameras across a race to tell that story."
For 2022, the Trans Am team opted to use LiveU compact LU300S HEVC/5G field units for video transport from the in-car cameras. The unit supports up to four 5G/4G cellular connections – two internal dual-SIM modems with high-efficiency antennas plus two external modems. They had seen some of the race teams successfully deploy LiveU for in-car camera applications, and decided to test it for themselves. These test sessions met with success.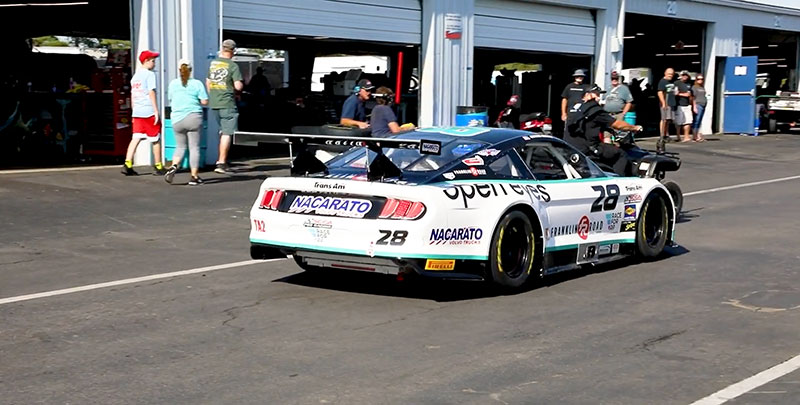 "LiveU's bonded cellular approach, which uses the LiveU Reliable Transport (LRT) protocol, contributed to the results from this year's deployment," said Mike Savello, LiveU VP of Sales, Americas. "LRT, combined with 5G connectivity, supported reliable, resilient video transmission producing high quality video images from anywhere on the track."
LiveU has been developing the LRT protocol over the last 10 years as a point-to-point, low latency, high resiliency protocol built to accommodate the properties of cellular as well as more traditional LTE wireless networks, and wired networks. Most important, it supports the bonding of numerous connections, and has recently been optimised to support 5G transmission.
Because packet ordering is essential for connection bonding. LRT uses numbered packets so that the packets can be re-ordered should they arrive out of order. If some packets fail to arrive, it informs the streaming engine to resend needed data. By acknowledging large groups of packets at a time, LRT adds less latency.
As bandwidth conditions change, LRT automatically informs the video encoder to adapt the bit rate to maintain the best possible stream within any given moment. Also, as FEC adds some overhead to the stream to recover lost data faster, LRT automatically varies the FEC parameters based on network conditions.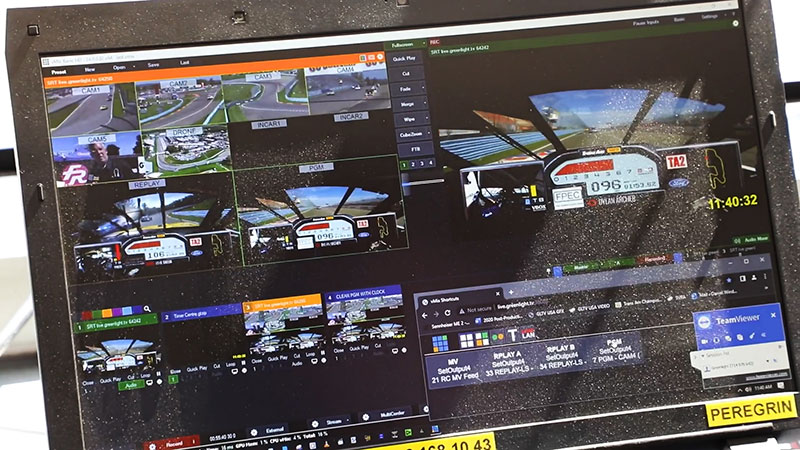 Tony Parilla, Owner of the Trans Am Racing Company said, "The LiveU LU300S HEVC/5G field units have transformed our image quality. Our fans are able to watch the racing through the eyes of our drivers."
So far, Trans Am has deployed LiveU devices for in-camera live coverage at over 20 races across the country in 2022 as part of the 60-minute broadcasts of each race. Following the initial airing, each episode re-airs on CBS Sports Network and is available on CBSSports.com and streaming service subscriptions.
"The viewer wants to be in the car with you and see what you are seeing. It gives you an opportunity to put your sponsor's name out there in front so everyone who sees it knows who helped you get around the track," said Kenneth Thwaits, Team Principal and Lead Driver, Showtime Motor Sports. Trans Am expects to add more of this capability for the 2023 season, enabling the organisation, teams and individual drivers to expand their reach. www.liveu.tv