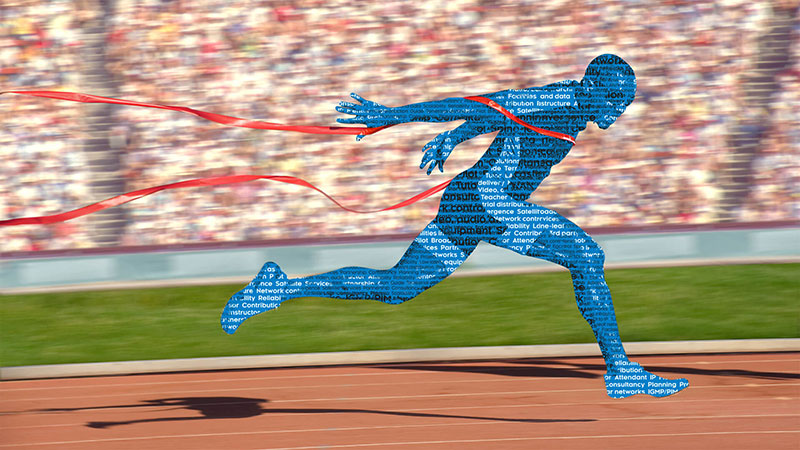 Broadcaster TV 2 owns the television rights to multiple domestic sports leagues in Norway, including men's and women's football, handball and ice hockey. The broadcaster's objective is to deliver live coverage of the games to its audience at the highest quality possible. With telecom service provider Telenor, TV 2 is planning the design and build of a new sports production system, setting out remote processes for sports venues and production companies to participate in TV 2's production workflows.
With over 60 venues and multiple simultaneous games involved, TV 2 is contracting several production companies to produce the content. All games are to be produced remotely, with TV 2 producing the final program ahead of going to air – effectively making this a distributed production, with centralised production hubs. TV 2 can also produce other events directly, from the venues or new locations.
WAN Infrastructure
TV 2 has contracted Telenor to build the WAN infrastructure needed to achieve these objectives, and then supply it to them as a service. Telenor, together with Nevion and TV 2, is now creating the remote production system and network linking venues, production companies and TV 2 itself. The system is based on Nevion's software-defined media node Virtuoso. It also uses the SDN media fabric eMerge, and VideoIPath, Nevion's media orchestration platform.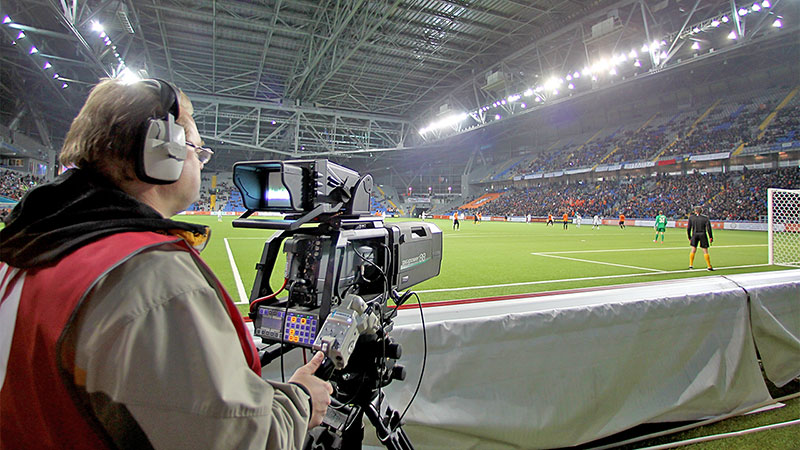 The eMerge fabric's IP switches are pre-integrated with VideoIPath to create a software-defined network. Consisting of 100G core (spine), 10/25G video access (leaf) and 1G audio access (leaf) switches, eMerge is useful for building spine/leaf LAN media fabrics but, as in TV 2's case, it can also be used as part of a media WAN.
The Virtuosos are used to transport video, audio and data signals, as reliably and securely as possible, over Telenor's network connecting the venues to the production. This involves, among other functions, encoding uncompressed SDI and SMPTE ST 2110-20 signals as JPEG XS (SMPTE ST 2110-22).
Orchestration as a Service
The 25G/100G eMerges are used as access switches, delivering aggregation and other services. VideoIPath orchestrates the media flows between all of the locations involved. Using the multi-tenanting feature of VideoIPath, the production companies are able to control the flows involved in their own productions while Telenor, in effect, makes orchestration available to them as a service.

Nevion eMerge
Within the multi-tenant architecture, multiple instances of an application can operate in a shared environment. A single instance of the software – configured with specific data, user management and so on -- will run on one server, while serving multiple tenants. Each tenant is integrated physically, but is logically separated from the others and given a separate, secured space within those servers to store data.
Some of the production companies are using VideoIPath's new broadcast control functionality to manage the connectivity. By adding these control elements to VideoIPath, it now serves as a single, consistent system for both broadcast control and network orchestration. It can support the production lifecycle from engineering and set-up, through production and tear-down, and make it simpler to deploy, roll out and upgrade workflow control.
System Federation
Because TV 2 already has a VideoIPath system that is used to orchestrate media flows within and between their SMPTE ST 2110 production facilities, the new installation's VideoIPath will be federated with it. Federation allows media flows to be controlled from end-to-end by TV 2, without compromising the performance, resilience and security of their own system.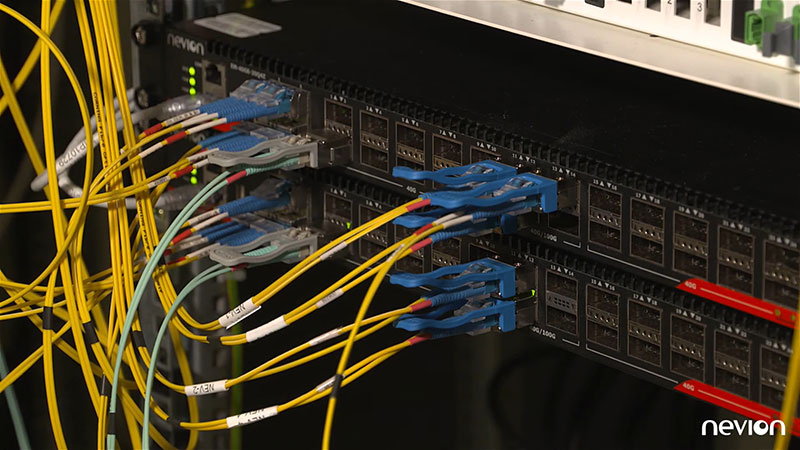 Nevion is carrying out a range of professional and support services as part of this project, including consultancy, infrastructure design, device configuration and integration, setup of the orchestration system, testing and troubleshooting.
Solutions Architect at TV 2 Svein Henning Skaga remarked that, as a broadcaster, their objective is to create compelling sports content for audiences. "However, that means using the highest production values for all leagues, both elite and lower tier, and facing a major logistical and financial challenge. But the new production ecosystem gives us ways to overcome those issues."
Torbjørn Hulbak, Chief Marketing Officer (CMO) responsible for the Business segment, Telenor Norway said, "From a telecom service provider point of view, creating this new infrastructure and delivering it as a service presents a new business opportunity to increase the value we can bring to an important customer." nevion.com