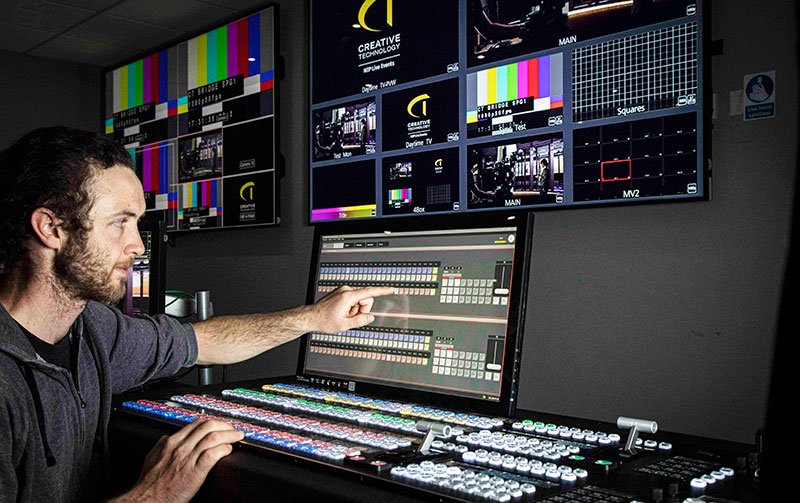 Creative Technology in the UK designs technical support for live events and system integration, and is planning their move toward full SMPTE ST 2110 IP production. They are aiming to establish a smooth transition from SDI to IP for their production teams and an effective, consistent experience for clients around the world. Sid Lobb, head of vision and integrated networks at Creative Technology, said that the comfort level of their broadcast engineers and project managers who are unfamiliar with IP has been one of their primary considerations in planning the transition.
Part of their move has been to implement a combination of Imagine Communications' Selenio Network Processor (SNP) and Panasonic's KAIROS IP video production platform. So far, the company has put this system to work at major international sports projects this year. The SNP serves as a high-density SDI on- and off-ramp for KAIROS by converting large numbers of SDI sources and multiplexing them onto a single fibre connection, which makes external COTS switches unnecessary and simplifies the architecture at Creative Technology.
Implementation in Hybrid and IP Environments
"The combination of SNP and KAIROS immediately dispelled apprehension that our team may have had," said Sid. "You plug a single cable between the two devices and it just works. That simplicity was a significant part of our decision – it is a great combo."
Creative Technology uses Panasonic KAIROS to manage extremely complex productions and deliver them to multiple screen sizes, resolutions and aspect ratios. Imagine's SNP supplies the practical connectivity and control needed to integrate KAIROS, as well as the outboard ST 2110 processing required to prepare signals for delivery, gateways, audio signal management and versatile PTP synchronisation for many applications. Together, the open-standard devices supply functionality and operational simplicity that can be implemented in hybrid and IP environments.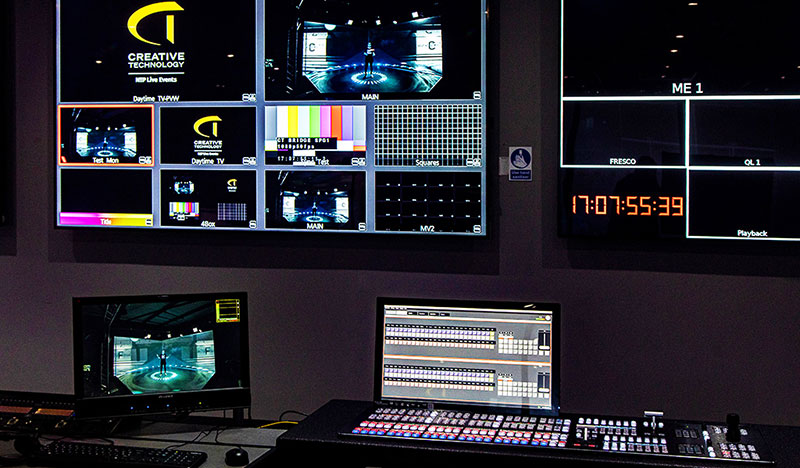 Sid said, "One of our company goals is to support the adoption of ST 2110 standards in the live events world, and the SNP/KAIROS solution is working as a major step forward in this effort. We've been able to train our own team and freelancers and achieve technical consistency that's repeatable for our clients at events around the world."
Flexibility
Creative Technology is using its integrated KAIROS/SNP control systems for major corporate events and virtual conferences, as well as at sports venues. One example is on board an OB truck that travels with the DP World Tour (formerly PGA European Tour), in which a single SNP and KAIROS replaced stacks of switchers and other equipment. The combined system is able to support productions that change significantly at each event depending on the local promoter, feeding multiple LED screens of different resolutions and managing a different configuration at each golf course, as well as creating a tournament television channel for the hospitality areas.
As Creative Technology is one of their key customers and a KAIROS Training Partner, Panasonic was pleased to see this implementation with Imagine Communications, who is part of the KAIROS Alliance Partners program. Panasonic has been working with various partners in this alliance to expand KAIROS' functions through tested, approved third-party devices and software – such as the Selenio Network Processor. By exchanging technical information between the two companies, they can improve the user experience and reassure customers like Creative Technology regarding ST 2110 interoperability.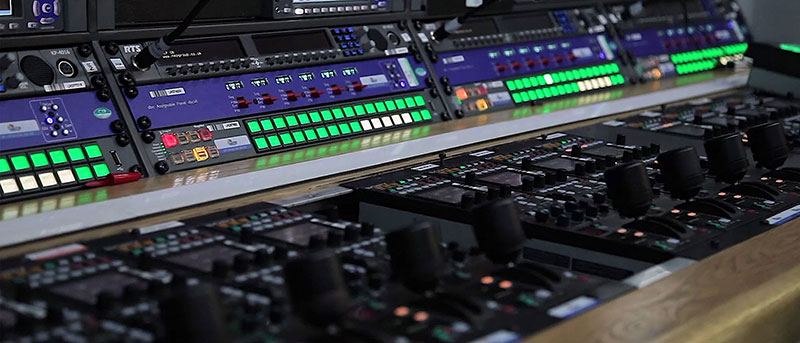 SNP and KAIROS
Hosting diverse processing functions, the SNP 1RU hardware will handle conversions between ST 2110 and SDI, including 12G SDI as required and up-, down- and cross-conversion between HD/UHD and SDR/HDR formats. It also extends to HDR-capable production multiviewer functionality, SNP-MV, which can integrate content from different video formats and HDR systems into a consistent display environment. Featuring a reconfigurable design that handles several, varied sets of functions, the SNP becomes a highly efficient device for live events where different setups and workflows may be required for different events.Essentially serving the functions of a switcher, KAIROS is an IT/IP platform used to control delivery of content to multiple screens and streams, displaying a regular layer-based UI. Its use of GPU and CPU processing enhances it flexibility across video and graphics sources, and its support for ST 2110 gives it the scalability of IP plus the broadcast performance of SDI, resulting in uncompressed sub frame latency with IP multicast connectivity. KAIROS also adds ST 2110 to its standard baseband and streaming connectivity for further I/O flexibility. www.imaginecommunications.com
Adriene Hurst, Editor