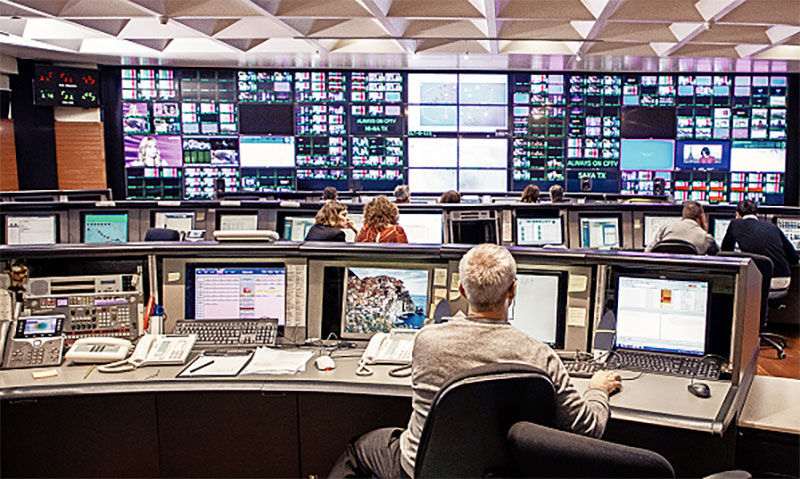 Italian network infrastructure and services operator, Rai Way, works through a distribution and broadcasting network of over 2,300 sites distributed strategically across Italy. It has two national control centres, one in Milan and another in Rome, and a fibre-optic transmission network, radio link networks and satellites.
The company is rolling out its new IP video and audio contribution and distribution network 'IP Matrix' project, aiming to take advantage of the flexibility of an IP, software-based network. Achieving that goal required Rai Way to implement an entirely new, hybrid contribution infrastructure for its video and audio networks, combining legacy SDI and modern IP components.
Following a public tender, Rai Way selected Lutech SpA to support the project. Lutech's role was to integrate a range of network and broadcasting systems into a single, coherent platform, managed using a network orchestrator GUI from Skyline Dataminer to handle Rai Way's maintenance, management and development operations.
The challenges included SMPTE ST2110 / ST2022-6 / 7 transport, and the use of a quadruple redundant network infrastructure based on Cisco and Arista systems for reliability.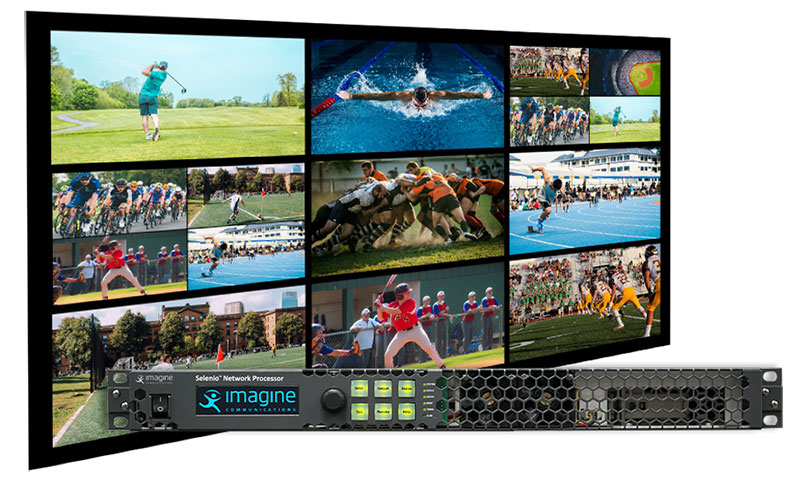 The IP Matrix processes compressed and uncompressed signals ― all distributed across four different sites in the Rome area to ensure business continuity. The matrix services can be interconnected, addressed and protected in multiple ways by Rai Way operators, using the orchestrator GUI. Matrix operators can also make use of multiple management, inspection and visualisation systems for broadcast grade, ultra-low latency applications.
To complete the IP networking architecture, transmission systems supplied by Lutech partners Imagine Communications and Enensys are used. They support versatility, precision and reliability when managing both the baseband and compressed audio and video streams.
Imagine's Selenio Network Processor (SNP) supplies the network connectivity, signal multiplexing and interfacing between formats and between SDI and IP. SNP is a software-configurable appliance supporting multiple independent processing paths in a single 1RU chassis, and lowering power consumption at the same time.
For monitoring capabilities, Imagine's low-latency production multiviewer, SNP-MV, alongside the company's EPIC MV scalable multiviewer are integrated into the platform as well.
The overall system is being deployed in synchronisation with the Italian switchover to DVB-T2, imposing a fixed timeline that had to be adhered to for the completion of the whole project. www.imaginecommunications.com