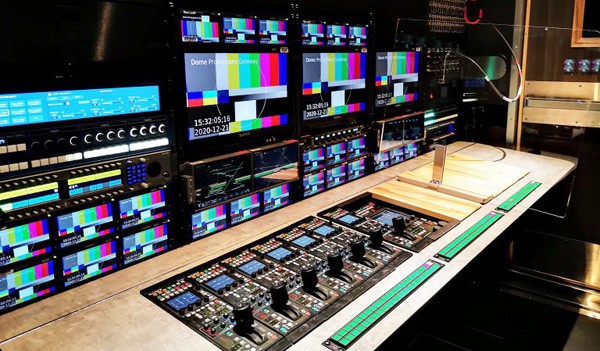 Production facilities provider Dome Productions supports live sporting events, entertainment and corporate productions, working with major broadcasters, leagues, teams, production companies, government bodies and content creators. They supply mobile production facilities, transmission services, studio facilities and turnkey host broadcast services.
Over the past five years, Dome has produced over 1,000 live 4K events. As their clients began moving into 4K and HDR production, Dome needed monitoring equipment capable of meeting those specifications. Manager of Engineering Services Al Karloff at Dome said, "In our previous truck builds, we've been using Sony's BVM-E170 and BVM-E171, and so when we were outfitting our new greenfield IP core mobile unit, Dome Gateway, we looked first at the recent options from Sony.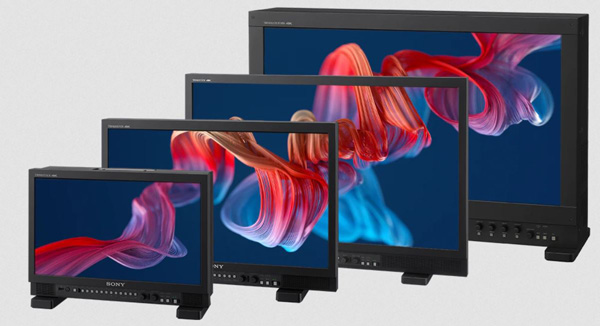 "We were especially interested in learning about Sony's new TRIMASTER 4K HDR PVM-X series picture monitors, the 24-inch PVM-X2400 and 18.4-inch PVM-X1800. These screens incorporate a 4K native panel, HDR and a wide colour gamut, maintaining the colour accuracy our team depends on when working with our existing Sony monitors."
4K was an important selling point for Dome. In the PVM-X series, for example, they recognised the benefits of using a native 4K monitor that doesn't require scaling and has no delay in the internal processing. "For our line of work, lip sync is especially important, as is the ability to work in real time and generate an accurate representation of what is going outbound to air," he said. "It's also great that we can take whatever format we have, from 720p all the way up to 2160p, and know that the monitor will accommodate it."
Dome's video operators serve as the main point of quality control, which means they need very accurate, consistently performing tools for their work. Having a dependable monitor like the PVM-X series, that combines 4K with high-quality colour accuracy, very low processing latency, wide colour gamut, HDR support and options for LUTs is critical.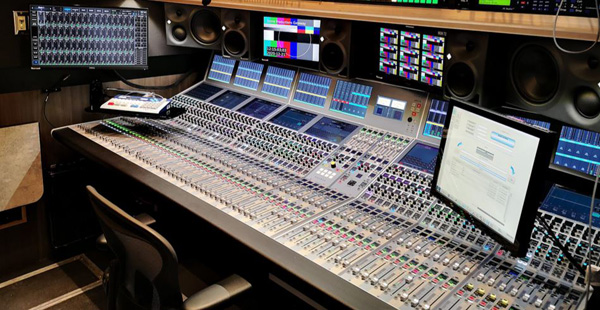 Inside IP core mobile unit, Dome Gateway
As well as those key features, it was advantageous to be able to choose a Sony panel that fits perfectly into the fixed space in the truck's wall. The ability to preceisely colour match the PVM-X series with their other Sony monitoring gear and complement the video from their Sony cameras also made a significant difference. Al said, "We always aim to purchase products that can integrate relatively easily into our existing workflow, evolve over time with the projects we're working on and have a long lifespan to ensure a return on our investment. That's why we're pleased to be among the first users of this new series of monitors."
Al has noted more features built into the PVM-X series that he hopes to take advantage of in the near future – for instance, the quad view capability. "The monitors have four independent inputs so you can display four different signals at the same time, or compare different aspects the same signal. They have individual settings for EOTF (SDR/HDR), colour space, transfer matrix, colour temperature, contrast, brightness, SDI/HDMI, RGB/YCBCR, plus user 3D LUTs for each display view. We haven't used this yet, but will deploy it soon when we get back into HDR productions," he said.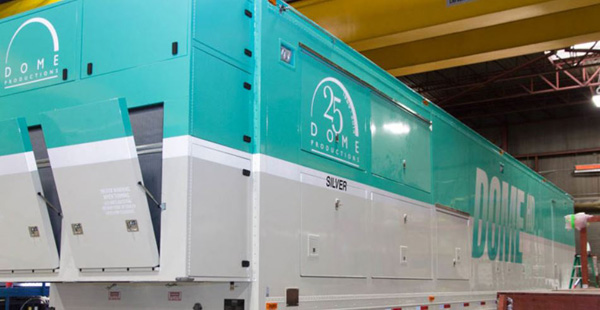 All-4K Dome Silver truck
"Based on the results we have had with the PVM-X series monitors in our Gateway truck, we are currently in the process of replicating the monitor setup in our all-4K Dome Silver truck as well as implementing Sony's HDC-5500 system cameras, to continue the collaboration." pro.sony