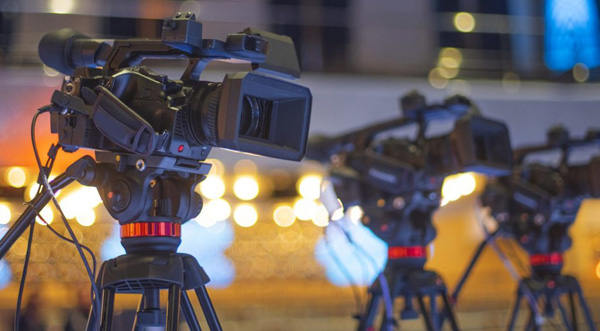 AVIWEST's PRO460 is a new device in the PRO bonded cellular transmitter series for remote and at-home video production over 5G networks. The AVIWEST PRO460 helps broadcasters expand their remote production capabilities for live events, including sports, entertainment, concerts, and interactive TV shows. It is built into a compact form factor suitable for backpack or V-Mount/G-mount camera mounting, and supports 4K UHD and multicamera workflows requiring up to four high-resolution, frame-synced feeds.
The PRO460 transmitter is designed to handle content production efficiently from a central facility, with a straightforward approach and fewer staff. All of its features can be controlled and monitored directly from the facility's studio. Users can set up wireless frame-accurate synchronisation and video transmission from multiple cameras, and switch directly between them in the studio. A simultaneous HD video return at up to 1080p50/60 is available for confidence monitoring or teleprompting.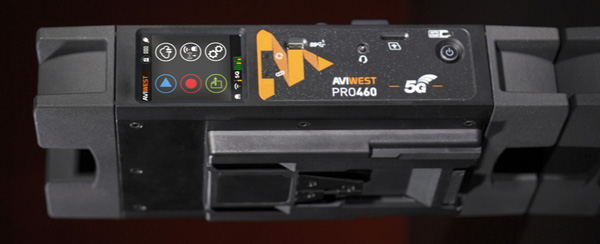 The system supports bi-directional intercoms for communication between field crews and studio operators. The transmitter can also be used as a mobile data bridge to remotely control PTZ or professional cameras, tally lights or other IP-connected devices during a live event, as if they were on the same network.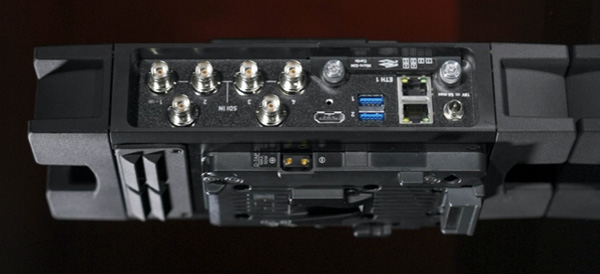 The PRO 460 houses six universally compliant 5G modems matched to custom antennas to achieve high-speed transmission, over different network types – cellular, satellite, IP leased line or public internet – aiming for end-to-end latency down to 0.5 seconds. This is also due to AVIWEST's Safe Stream Transport (SST), which combines network aggregation, adaptive packet retransmission and Forward Error Correction techniques in order to balance network throughput with quality of service, and keep both as high as possible.
The PRO460 supports the most recent generation of H.265/HEVC and the H.264/AVC compression standards making it compatible with new and existing infrastructures, with video at up to 4Kp60 combined with eight audio channels, for high-end productions. www.aviwest.com