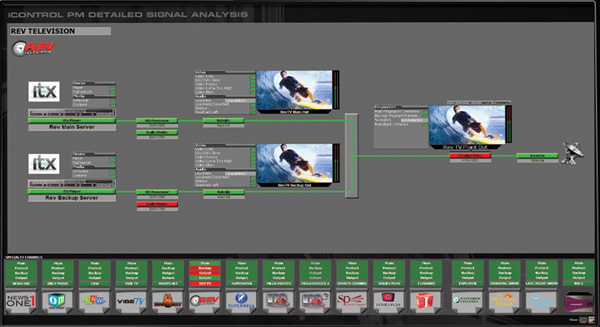 GV iControl playout monitoring
Swaraj Express is a Hindi-language broadcaster and 24/7 Indian news channel. Aware that modern audiences now engage with news content in many different ways, from linear to social media and online, the company wanted to increase efficiency to handle the dynamic, diverse new media environment.
They looked especially for a means to address all platforms simultaneously, from one unified workflow. Fast turnaround is also a priority. To become more agile, the broadcaster could see the value of quickly evolving services so they can keep audiences engaged on any screen.
Swaraj Express has deployed new Grass Valley systems for its newsroom operation, in particular the iTX integrated playout platform with master control, chosen for its ability to efficiently manage and operate multiple playout channels across multiple platforms.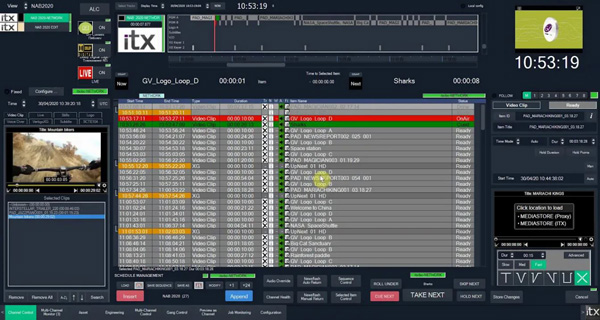 iTX Playout control
The iTX platform can support multiple resolutions, allowing the production team to handle 4K, HD and SD as required. The system can also play out IP and SDI delivery simultaneously and manages dynamic schedules and late arriving media by supporting multiple video format playbacks without transcoding. File wrapper support includes XDCAM HD, AVC-Intra 100, QuickTime, MXF, DNxHD, XAVC and other formats.
For live content, operators can control the programming transmission using a GUI or a conventional master control panel. The GUI handles last minute schedule changes by instantly recalculating schedules. An internal secondary record function will capture live events, with or without graphics, which makes extra record ports unnecessary.
Swaraj Express has also deployed GV STRATUS for news production and content management and Kula 2ME production switchers. GV STRATUS operates as the main MAM system and is tightly integrated with their 3rd party newsroom computer system. GV STRATUS has a built-in social media Management capability that production staff use to publish content and metadata directly to social media networks such as Facebook and Twitter as well as online platforms like YouTube.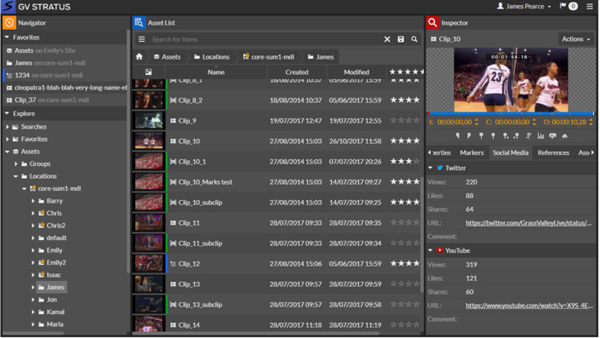 GV STRATUS HTML5 web client
It also tracks and manages assets on the platforms. This functionality ranges from measuring popularity to deleting content after a set time. When combined with the iTX platform, this set-up gives Swaraj the ability to adapt quickly to new formats and evolve its service model as consumer habits change.
Grass Valley's playlist monitoring iControl Playout is integrated to anticipate transmission errors by operators and find faults. Real-time playlist data is published to the multiviewer, including accurate countdown information and missing media alerts. www.grassvalley.com