Al Kass Sports Adopts Nevion for Media Exchange and Migration to IP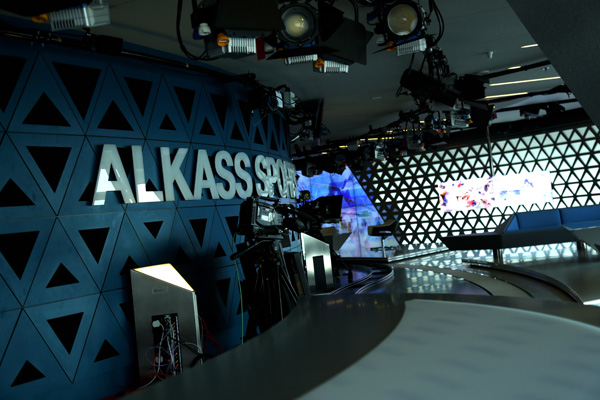 Al Kass Sports Channels, a Qatari public broadcast service provider for sports information and entertainment programming, covers major sporting events in Qatar and the Gulf countries including the Emir Cup, Qatar Cup, Gulf Cup and international football friendlies. Al Kass' four free-to-air and four pay TV channels exchange media with Qatar Television (QTV), Al Bidda Tower in Corniche and BeIn Sports, all located across the country. They have traditionally connected their main facility with the three other broadcast facilities using microwave links.
More recently, aiming to improve the quality and cost-effectiveness of transmission, Al Kass Sports Channels purchased a scalable, flexible switching infrastructure that would also support its eventual migration to higher resolutions and an all-IP environment. Before investing, the company looked for a system that would initially supply ultra-low latency IP transport for uncompressed and compressed HD-SDI, DVB-ASI, intercom and data between the sites over a ring network topology.
However, it also needed to be ready to handle 4K/UHD, HDR and SMPTE ST 2110 to support Al Kass's longer term plans. Furthermore, like any system, they needed to be confident of its ability to maintain security, content integrity and a dedicated point-to-point connection with no single point of failure. Al Kass eventually chose a system based on Nevion's VideoIPath orchestration and SDN control software, Nevion Virtuoso software-defined media nodes and Nevion eMerge IP switches.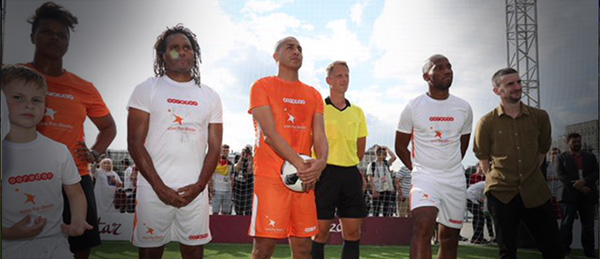 The Virtuoso nodes are used for the real-time IP adaption and transport protection for video, audio and data, and also to encode and decode the channels' HD and 4K/UHD video feeds. The nodes are a good choice for Al Kass because of their ability to overcome the physical limitations of the stations' earlier microwave links system. The company can tap into networking that is now consistent across local area networks (LAN) used in studios and facilities, and wider area networks (WAN) used for contribution, and use it to share resources across the four locations more efficiently.
Virtuoso is about transport and A/V processing functions – the nodes carry out a large number of functions that include new formats like UHD, HDR and high frame rates that matter for sports. These functions are managed through virtualisation, that is, functionality is handled through software that can be adjusted in the field to match changing requirements. Most of the media functions run on accelerators, lending the performance expected for live sports production.
VideoIPath manages and orchestrates the complete virtualised network, carrying out deterministic routing of all media and data streams in the IP media ring. This type of routing, in which the routes between nodes are pre-programmed, keeps track of bandwidth allocation on each link within the network to avoid over-provisioning and make sure performance is predictable.
Using Virtuoso with VideoIPath means Al Kass can control the functions on multiple appliances by changing the configuration of the software, or updating it to make use of new functionality. In this way, an appliance can be shared for multiple applications.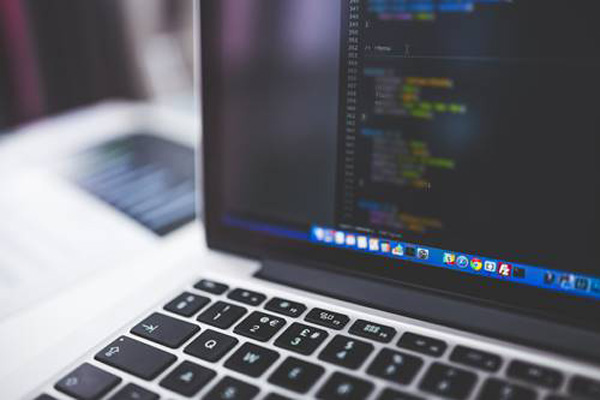 VideoIPath can also be used to collect monitoring data from all of the Virtuoso appliances in the network and aggregate it with other elements, which helps the channels better understand the status of the network and services.
Samer Younes, Consultant Engineer, Al Kass Sports Channels, commented, "Nevion has played a significant role in our move from SDI to IP, opening a migration path from traditional to IP networks via its SDN approach. The new IP-based network is allowing us to get more value from other facilities, improving the quality of our transmissions and enabling us to create a more economical, futureproof proposition, including greater scope for remote production."
Since one of Al Kass Sports Channels' goals was cost-effectiveness, they were also interested in the system's options to automate processes and for self-service to quickly establish services on demand. Turnaround on service set-up and tear-down is faster, so that short-term events become more practical.
This system is built with both single and multi-point failure protections through automatic failovers in east or west direction along the ring network, resulting in a high level of redundancy. www.nevion.com