Qoncept Tracks Baseball Pitches in Real Time with DeckLink SDI Micro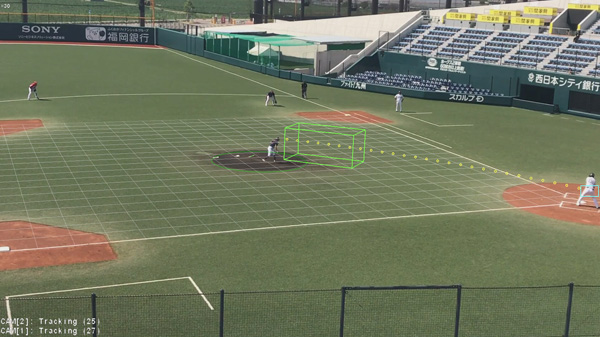 Qoncept Inc in Tokyo, an augmented reality developer specialising in interactive experiences, created a new tracking system for baseball pitches. Named 'Baseboy', the system visualises a ball's path by locking its motion with the motion of a camera feed. The digital Baseboy was first used publicly at the recent Japan/US international baseball match, Samurai Japan Series 2019, held in March and broadcast by TV Asahi, as one of Japan's first real-time baseball analysis systems.
Developers at Qoncept use their own image processing system, built in-house, to support augmented reality services, which the company offers for use in various applications such as real-time compositing, visual data analysis and, as in this example, tracking players and balls in sports competitions. Baseboy can analyse the movement of balls during baseball pitching and batting, and use the resulting 3D image data to produce real time composites. Now available as a device, it can be used in broadcast installations, inside baseball stadiums and at sports federations in Japan.
For the Samurai Japan Series 2019 match, a Blackmagic Micro Studio Camera 4K was used to shoot a baseball in play, and the feed was sent to Baseboy via a Blackmagic DeckLink SDI Micro PCI Express playback card. Baseboy then analysed the camera feed and produced CG content showing the path of the ball thrown by the pitcher. This content was created and composited as a graphical overlay in real-time. The images were then sent to TV Asashi for broadcast.
Kenichi Hayashi, CEO of Qoncept, said he could keep Baseboy's form factor very compact due to the Decklink's small size. "We were able to build it so that all the input can be processed without an operator. A single DeckLink SDI Micro handles capture and playback simultaneously. The input feed is processed in order to mark the ball's path using an Intel NUC, then output via the DeckLink SDI Micro," he said. NUCs are small, partly assembled computer kits that include a motherboard with a built-in CPU, power source and mounting plate.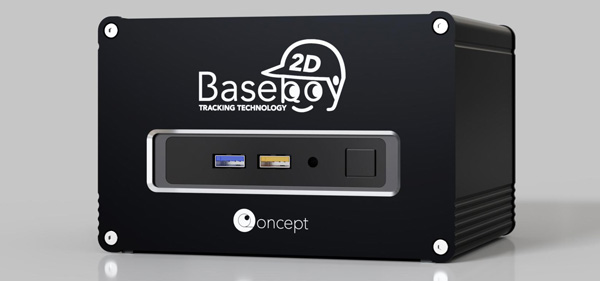 "Only the DeckLink SDK Micro is capable of simultaneous capture and playback up to 1080p60 in such a small size. If you include a box as small as this in your equipment booth at the camera relay site, you can add something more creative and engaging to your program without increasing your footprint. Without the DeckLink SDI Micro, Baseboy 2D couldn't been built."
Hayashi also commented that using Blackmagic Design gear allows his team more flexible product development because of its open SDK. He said, "As the SDK supports Mac, Windows and Linux, I can develop a system on various platforms, which makes it easier to develop software applications. Also, with DeckLink's software updates, I can continue taking on more new projects, which greatly expands our product development potential." www.blackmagicdesign.com