TVU Supports IP-based Remote Production in the Moscow Metro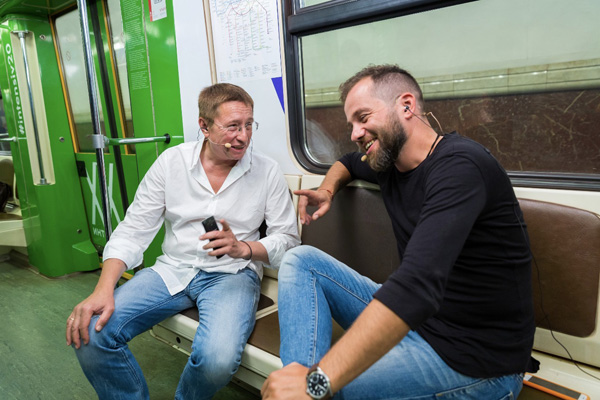 Moscow's Transport Department delivered an unusual broadcast to mark the 8th Moscow Urban Forum 2018, held in July. In total, eight hours of content was live streamed to a dedicated YouTube channel for viewing by a audiences around the world. The production team needed to transmit a multi-camera broadcast between two locations and closely control continuous switching between cameras, aiming to maintain consistently high quality images and sound from start to finish.
TVU Networks systems were used to facilitate live interviews with public officials from the two locations - a studio located in the Forum venue at the Zaryadye Park cultural centre near the Kremlin and Red Square, and a moving carriage on the Moscow Metro's Circle Line at its lowest point, 84m underground.
The Transport Department connected a TVU Router to Moscow Metro's WiFi network, and further supported the router with SIM cards to make sure connectivity would continue uninterrupted for the duration of the broadcasts. TVU Receiver/Transceivers were set up to handle both incoming and outgoing signals, and the TVU Grid IP-based content exchange system was used to control the switching between live feeds.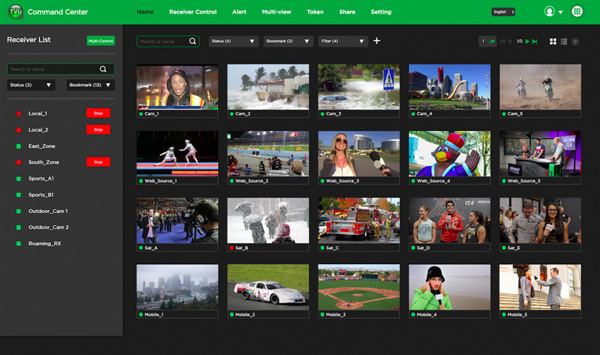 TVU Grid
"We wanted to do something ambitious to mark eight years of the Moscow Urban Forum and so planned this exciting live broadcast. The biggest challenge was ensuring that connectivity and reliable bandwidth were maintained across the remote locations – including the moving carriage on the Circle Line – to supply an even, unbroken stream to viewers," said Ekaterina Fadeeva, managing director of the Moscow Metro Media Center. "We needed reliability and enough flexibility to accommodate all of the conditions, without delays or the need to compromise on the final image quality."
The Transport Department team used the Router as a portable broadband internet access point. It supplies up to 200Mbps of secured high-speed and untethered Internet connectivity, wirelessly, and meant they could transfer and receive files, stream video or use IP-connected devices or services to pass data. It maintains a high enough bandwidth for an IP connection by aggregating 4G/LTE, cable, satellite, Ethernet, BGAN and WiFi or various other available communication links.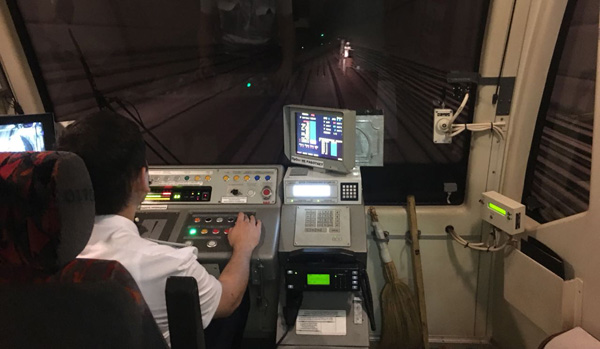 The Router employs TVU's Inverse Statmux Plus (IS+) transmission algorithm, which uses Forward Error Correction (FEC) and can transmit HD quality video with half-second latency at 3Mbps by simultaneously accessing multiple transmission mediums. The algorithm, combined with the H.265 encoding engine, TVU IS+ accesses the best bandwidth available from each network connection and transmits the most stable picture possible in the given environment. This low latency can also be maintained when transmissions occur from inside a moving vehicle.
TVU Receiver/Transceivers are video hardware decoders designed to centralise viewing, control and distribution of live video content. Together, the two systems created a bi-directional live stream between the interviews taking place on the Circle Line trains and the studio at the Moscow Urban Forum. The TX Transceiver drives the TVU Grid switching, routing and distribution hardware, which the team used to set up routing of the live video streams. They were able to maintain ultra-low latency of about one second delay over the two signal lines to the studio. www.tvunetworks.com