NBC Olympics Delivers 2018 Winter Games on a Powerful Infrastructure

NBC Olympics built out the infrastructure for its production of the XXIII Olympic Winter Games, which just took place in PyeongChang, South Korea, from 9 - 25 February, using equipment from Grass Valley, Avid, NEP, ChyronHego and Harmonic. A division of the NBC Sports Group, NBC Olympics is responsible for producing, programming and promoting NBCUniversal's Olympic coverage.
Focussed on Efficiency
Grass Valley has been a supplier to NBC Olympics since 2006, and in 2018, the company's gear was focussed on improving efficiency within NBC's studios, located inside the International Broadcast Centre (IBC) in PyeongChang. The SME-1901 Streaming Encoder supported multiformat video/audio over IP with 3G/HD/SD SDI inputs. This capability increases flexibility by a large margin, allowing the NBC Olympics production team to view video feeds from any camera directly, as well as edit low- and high-resolution content from their desktop or laptop computers.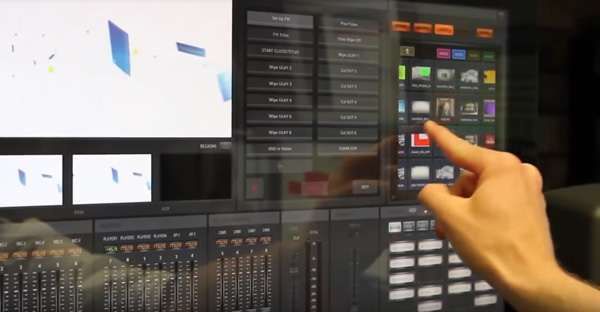 The SME-1901 accepts any video format and puts out two H.264 streams, one high resolution and one low resolution, and is housed in the Densité 3+ FR4 Frame alongside the XVP-3901 converter, which handles all of the main video, audio and metadata signal processing functions on a single module. The XVP-3901 performs up/down/cross conversion, colour space conversion, frame synchronisation, audio embedding and de-embedding and supports fibre optical I/O.
QC Monitoring
To help control the content quality and smooth movement of signals throughout the production, NBC Olympics used Grass Valley's iControl customisable facility monitoring system to build an integrated monitoring and control surface for QC operators. They were able to consolidate several of the most critical functions into one interface, such as control of XVP-3901, monitoring of WFM feed and control of the QC router. iControl also improves the flow by allowing operators to select feeds that they want to pay more attention to.
iControl integrates all the elements involved in production, processing and playout of television signals into a single GUI, gaining control and monitoring of Grass Valley and third-party devices by combining SNMP control protocols with feedback both from full-motion (recorded) and from streaming video. For both types, operators see highly graphical views that help quickly identify problems and reduce time to repair.

Terry Adams, VP of IBC Engineering for NBC Olympics commented, "This marked NBC Olympics' eighth consecutive Games that we have worked with Grass Valley on our infrastructure at the NBC IBC and venue facilities. The hundreds of incoming and outgoing feeds, in multiple locations, all required routing, control and monitoring, and Grass Valley's integrated systems allowed us to proactively manage all of these complex workflows in the fast-paced live environment of the Winter Olympics."
Other Grass Valley gear that the NBC Olympics used to cover the games at PyeongChang IBC included NVISION 8500 HYBRID routers that simplify signal processing and control, and Compact CQX routers for previewing video and audio transitions. A LUMO High Density Fibre Converter consolidated the cabling for the production into a 1 RU frame and 36 SFP-based fibre converters. Overall, 34 Kaleido-IP Multiviewers were used to monitor both IP and SDI sources on one monitor.
To assist with production at remote venues in South Korea, Grass Valley supplied three further NVISION 8500 HYBRID routers and Kaleido multiviewers, which NBC Olympics deployed anywhere a flypack is used.
Mobile Broadcast
NBC Olympics chose NEP Group for mobile broadcasting, engineering consultation and technical support at the Winter Games. NEP and their Bexel division, which has supplied broadcast gear for every Olympics since the Atlanta Games in 1996, sent a combined team of about 30 specialists to support NBC's production, including 15 broadcast engineers and technical support staff, plus 17 team members to help with long-term planning, operations management and technical consultation at the NBC Olympics' production facility inside the International Broadcast Centre in South Korea.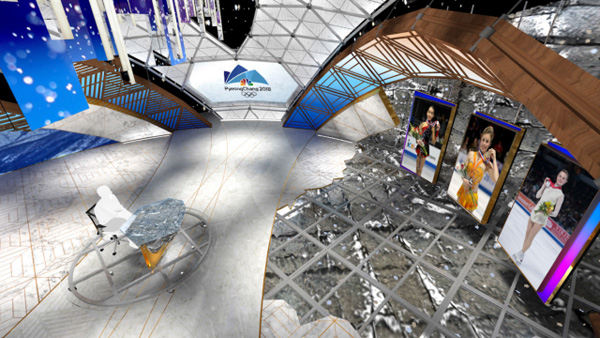 NEP supplied outside broadcast units NCP8 A and B, Iridium and Zinc, plus associated gear and technical support, for live coverage of the Opening ceremony at PyeongChang Olympic Stadium, figure skating and short track speed skating events at Gangneung Ice Arena, and Ice Hockey games at Gangneung Hockey Centre.
Content Creation and Management Hub
Avid MediaCentral supported the creation-to-delivery workflow for the team, which they used through the 18 consecutive days of coverage. Avid NEXIS software-defined storage platform served as the production pipeline's hub, connected to dozens of Avid Media Composer edit suites.
The local team at the IBC needed to create, manage and distribute enormous volumes of content, and all of the team's members in dispersed locations across several continents also used MediaCentral to collaborate in real time. Having that ability increased efficiency to help meet the productions demands of the Winter Olympics, including managing content creation, automating workflows and locating media assets.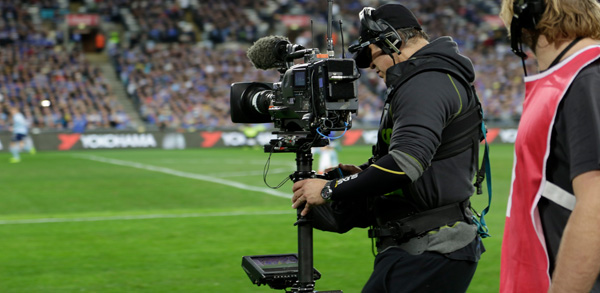 Graphics
For graphics creation and playout, NBC Olympics selected ChyronHego's Lyric system, Live Compositor and PRIME Clips. Thirty Lyric systems were in use, about half of which were deployed at its headquarters in Stamford, Connecticut, and the remaining used at NBC Olympics' production facility at the IBC in PyeongChang. Several Live Compositor systems were used to produce extra programming and supporting digital content.
The Lyric system is built with high-performance functionality for ease of use under most conditions and by everyone on a production team, including artists, operators, producers, directors and engineering.
Live Compositor handles video switching and audio mixing and has a video effects engine, multi channel graphics, multiple clip players and robotic camera control. Because these functions are built-in and packaged in a single system, it works well for sports events produced from OB vans. The multi-channel PRIME Clips Player includes user-defined clip transitions, and can play up to six HD full-frame clips or three clips with keying, plus support for most major codecs including QuickTime and DnxHD.
Centralised Shared Storage Workflows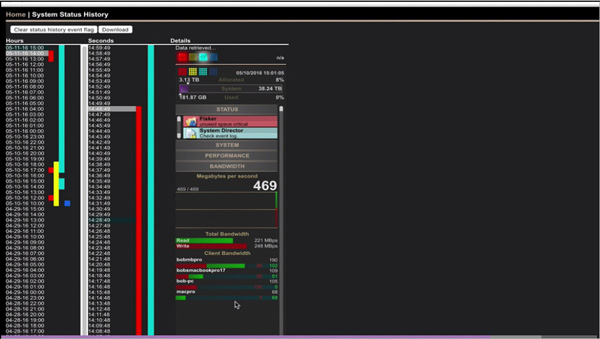 Harmonic supplied MediaGrid shared storage systems and Spectrum MediaDeck integrated media servers, which were used for broadcast, on-demand, digital, news operations and long-term archive. The Spectrum MediaDeck media servers enabled on-the-fly capture and proxy generation for all incoming materials, and the MediaGrid shared storage systems, located both inside NBC's studios at the IBC in PyeongChang and at NBC Olympics' headquarters in Stamford, Connecticut, were used as centralised shared storage for applications demanding tremendous bandwidth and capacity. Jim Miles, Director, Digital Workflow Systems NBC Olympics said that Harmonic equipment made it possible for them to deliver more content from the host city to multiple linear television channels than any previous Winter Games.
For the production workflow at NBC Olympics, Harmonic MediaDeck media servers simultaneously recorded up to 60 incoming venue feeds, giving NBC personnel at the Stamford facility independent control over 60 additional channels of ingest for locally produced Olympic content. Each recording's proxy was replicated in real time on a Harmonic MediaGrid storage system connected via two 10-Gigabit circuits to a second MediaGrid installed at the Stamford facility. In less than a minute, high-res content created on the PyeongChang MediaGrid system could be replicated on the Stamford MediaGrid system for immediate use in streaming, VOD and traditional broadcast editing.