ChyronHego PRIME 2.0 Powers Dynamic, Flexible Broadcast Graphics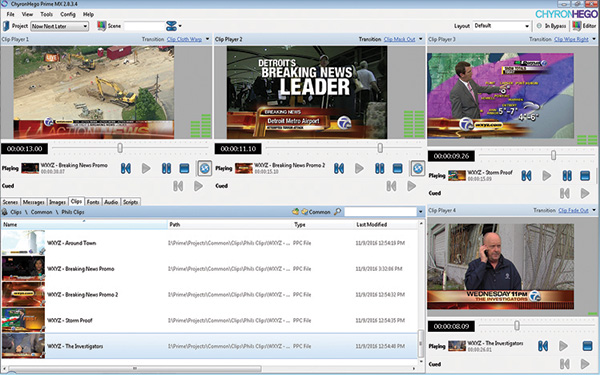 PRIME 2.0 is a 64-bit, all-software rendering engine powering the PRIME Ecosystem, a new, universal broadcast graphics platform. PRIME 2.0 is also a high-performance update of the company's Channel Box PRIME channel branding system.
ChyronHego says this update was designed to help broadcasters working in an industry that is now defined by a series of changes. For example, broadcast organisations need to evolve facilities to support mixed resolutions including HD and UHD, with SDI and IP operating side by side, and may also be preparing to transition from custom video systems to a standardized and virtualized IT infrastructure.
These changes demand efficiency, with ease of use and a large margin of flexibility regarding installation environments. To those ends, ChyronHego's CTO Sören Kjellin, says that PRIME 2.0 includes solid rendering power and clips management on a software design that aims to accommodate networks' current interest in engaging, distinctive broadcast graphics, into the near future.
PRIME 2.0 is a resolution-agnostic, software-based package that accesses the GPU and CPU for the processing power needed to render graphics and effects. With dedicated graphics functionality and the ability to output graphics and clips through a single system instead of the components used previously, users also have the potential to keep costs low.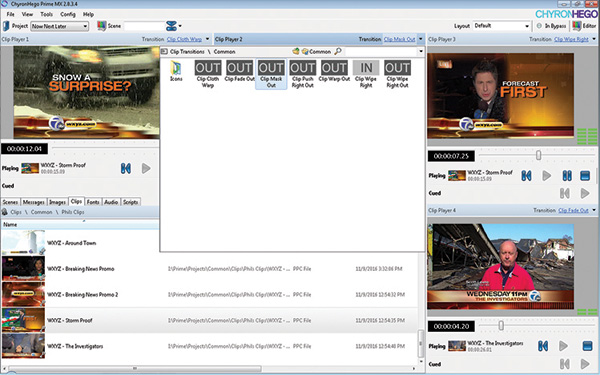 PRIME 2.0 includes PRIME Designer, made for fast, efficient graphics authoring with versatile drag-and-drop workflows both for scene construction and data binding. PRIME 2.0 also has tools for building customized transitions including ChyronHego's Warp Effects – a special effects tool that integrates with third-party modelling and rendering tools such as Adobe After Effects and Autodesk 3ds Max - as well as auto-follow, mask, render to texture and other looks. PRIME also integrates directly with ChyronHego's NewsTicker data and content management system, applicable to most types of channel branding.
Taken all together, PRIME software is supplied as an Ecosystem through a series of packages that can operate simultaneously together from a single PRIME 2.0 server or as stand-alone applications. The Branding Package retains most characteristics from the former Channel Box line of products, as mentioned above, with extra functions geared to broadcast business branding, increasing flexibility and efficiency in operations, engineering and management.
Another PRIME 2.0 application introduces Clips PRIME, a broadcast clip player that can support up to six independent channels of video from a single server. Clips PRIME has diverse dynamic and preset transitions, including Warp Effects, and includes integration with CAMIO, a graphics asset management system based on MOS and connected NRCS that opens various options for newsroom capabilities.
With Clips, PRIME becomes a fundamental element within the CAMIO Universe, a software-based ecosystem in itself, used for rapid delivery to air of dynamic broadcast programming. The CAMIO Universe is driven by the CAMIO 4.2 graphic asset management server – again, tightly integrated with PRIME 2.0. www.chyronhego.com.