Matrox ConvertIP SMPTE ST 2110 Converters
Category IP Broadcast Solutions - Video Processing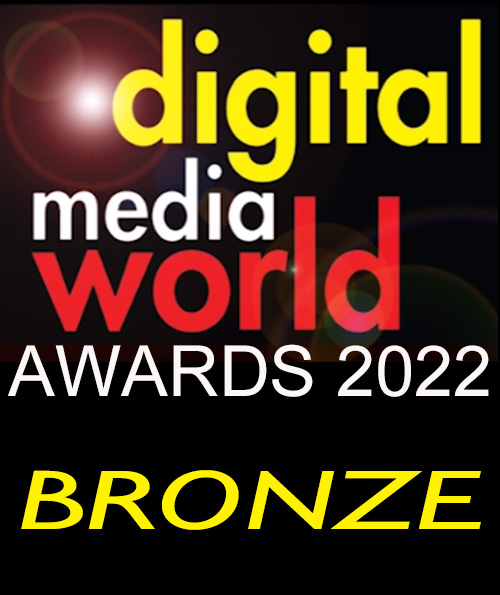 The Matrox ConvertIP Series of standalone SMPTE ST 2110 converters are engineered to display ST 2110-20 and ST 2110-22 sources on HDMI or SDI monitors. Supporting flexible input and output reconfiguration options, ConvertIP supports up to 25 Gbps of connectivity allowing for the delivery of uncompressed 4K video over ST 2110.
ConvertIP product overview:
Featuring multiple connectivity options, uncompressed and JPEG-XS support, a fanless design, and NMOS control, Matrox ConvertIP SMPTE ST 2110 converters offer broadcasters maximum flexibility and reliability to confidently display ST 2110-20 and ST 2110-22 signals on HDMI or SDI monitors in any ST 2110 environment.
ConvertIP converters deliver a new era of broadcast monitoring operations, supporting uncompressed and JPEG-XS HD/4K video over 10 GbE and 25 GbE ST 2110 networks. These devices also include PoE+ and PSU power options and host an independent control network port for in-band or out-of-band operations for further integration flexibility. In addition, ConvertIP's fanless design and dedicated media port for 2022-7 redundancy support ensure smooth, continuous operation and maximum uptime. As part of the 2022 Joint Task Force on Networked Media (JT-NM) testing program, ConvertIP successfully tested for the SMPTE ST 2110-22 and the NMOS/JT-NM TR-1001 specifications, assuring broadcasters that ConvertIP can interoperate seamlessly within multi-vendor ST 2110 ecosystems.
ConvertIP's key features and benefits:
-Interface ST 2110 equipment by leveraging existing SDI and SMPTE ST 2110-based equipment
-Ready to deploy for a variety of applications, ConvertIP hardware devices support both copper or fiber networks, as well as multiple codecs—such as JPEG XS—for compressed and uncompressed video transmission.
-Based on open standards, ConvertIP hardware is compatible with SMPTE ST 2110 networks and AMWA NMOS APIs designed to future proof investments. ConvertIP enables broadcasters to deliver compressed and uncompressed 4K video over ST 2110 and benefit from the future of video over IP.
-ConvertIP combines the same hardware for input and output functionality, so there's no need to purchase additional equipment. Choose PoE+ or power supply options for maximum deployment flexibility.
-Use the independent control network port for in-band or out-of-band operations. Second media port available for support of 2022-7 redundancy.
-Discover, configure, control, and route ConvertIP with a standard web-based user interface or complimentary Windows application. The ConvertIP Command Center web UI and ConvertIP Manager application are software tools designed to provide a convenient way to setup, update, and monitor devices, eliminating the need for specialized staff.
Learn more about Matrox ConvertIP SMPTE ST 2110 converters for broadcast monitoring: https:/www.matrox.com/en/video/products/infrastructure/convertip-series/broadcast-media-applications