SES IP Switch
IP Broadcast Solutions - Distribution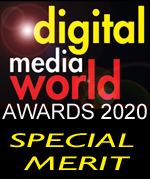 At one point in time a major challenge in live news and sports production was to capture exciting moments and replay them in a matter of seconds. Today, simplicity is needed when managing and delivering live content to multiple platforms.
SES IP Switch is an innovative new hybrid cloud-based and on-prem service platform for the routing and delivery of low-latency, secure, reliable video streams for broadcast contribution, production and distribution to takers. The ideal solution for sports organisations, broadcasters and rights holders seeking additional options to satellite distribution, fibre networks, redundancy or proprietary transport solutions, SES IP Switch offers several unique features and benefits:
Ease of use: SES IP Switch is intuitive and user-friendly. Through the platform's web-based user interface, it is simple for staff members and broadcast affiliates to schedule, manage and distribute live feeds around the globe.

Simple to deploy: With SES IP Switch no proprietary hardware is needed. The solution can be easily enabled on existing IRDs or set up on one or more receivers in the cloud or on any computer. SES's team is able to assist broadcasters in getting onboarded quickly, installing a receiver or enabling existing IRDs for as many feeds as needed to deliver or receive content.

Reliability: SES IP Switch provides guaranteed uptime with triple redundancy achieved through connections to satellite, fiber, and IP. SES's team is on hand to provide 24/7 support, booking, and operations support to ensure the highest levels of reliability for the distribution of live feeds. It is a cost-effective way to deliver live events in broadcast quality, while also being extremely secure and scalable for point to multi-point delivery.

SES IP Switch deserves to win this award because it dramatically simplifies live broadcasts and sports events, leveraging innovations in the public internet and cloud technology.