Spectra StorCycle
Production - Digital Asset Management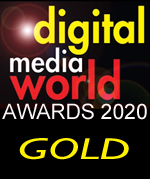 Digital content is the lifeblood of media and entertainment organizations and must be preserved for the long run. Storage budgets have remained flat in most organizations, making content storage growth a primary concern and requiring new creative solutions to assure competitiveness within the industry. Due to many factors, including the COVID-19 pandemic, professionals have been focused on optimizing their environments and reducing expenses. But the rising cost of storage in media and entertainment is almost always traceable to the hidden costs associated with the improper retention and management of large amounts of digital content – the explosion in the number of multi-terabyte file servers, overflow of production storage, backup storage capacities that are often a multiple of actual production data, daunting inventory tasks, complex storage management, shortage of skills and quick data availability requirements. Furthermore, while there are a number of tools to organize and manage content, oftentimes unmanaged assets such as raw content, graphics, online media and still images reside outside of these traditional asset management applications and are on disparate and siloed storage systems. Organizations lack visibility into their stored assets and are burdened by the arduous, repetitive, manual task of cleaning storage volumes. Today's media and entertainment organizations require solutions to facilitate collaborative workflows and allow the use of cloud services when and where it makes sense.

StorCycle is a new storage lifecycle management software that brings visibility and insight to better manage storage volumes by enabling intelligent tiering and data migration, while maintaining seamless access to migrated assets and enhancing search capabilities with the use of metadata tags.

With StorCycle, media and entertainment organizations can reduce storage costs by up to 70%, minimizing the technical staff needed to manage storage and shrinking primary storage capacity by migrating inactive data to a lower cost tier of storage while maintaining consistent and familiar access to all migrated assets. The solution has four principal attributes:
1. Identify – StorCycle performs automated recurring scans of data sources and provides information about every asset to help users make intelligent decisions about migrating data.
2. Migrate – StorCycle can copy or migrate data to varying types of storage media based on customer needs, providing users the ability to add metadata as needed.
3. Protect – StorCycle ensures assets are protected long-term through a number of functionalities, including checksums, health checks and creating duplicate/replicate/disaster recovery (DR) copies of files in open standard formats.
4. Access – StorCycle provides seamless and familiar user access to content, enabling editors to retrieve assets directly in their original format -- either at the source by symlink or HTML link or at the destination via web browser.
StorCycle automatically identifies file attributes of unmanaged assets to intelligently move less frequently accessed content to a lower cost tier that includes cloud, object storage disk, network-attached storage and tape. Users can archive entire project-based directories and make additional copies for data protection, while maintaining familiar and consistent access to copied or migrated assets. The software was designed so that recurring and popular migrations/tiering can be automated, enabling workflow automation in production environments. StorCycle enables the ability to add metadata tags to files or projects so that any migrated asset can be found at a moment's notice. The software allows users to schedule deletes, which eliminates the arduous and repetitive task of (primary) storage clean up.

Additionally, StorCycle includes an API interface so that scan, migrate, and restore operations can be initiated via custom applications or orchestrator software layers in order to provide the means for data management and analytics in previously deployed applications, further optimizing both storage and asset management.

StorCycle's modern approach to storage lifecycle management ensures digital assets are located on the right storage solution at the right time, delivering affordable long-term protection and access to content while helping organizations to become more effective and efficient.

StorCycle should win this award because it delivers:
• Maximum return on investment (ROI) on production storage by optimizing storage utilization and the intelligent tiering of assets throughout their lifecycles to eliminate storage capacity overflow, improve workflow efficiencies and consolidate disparate storage silos. This also reduces new and expensive primary storage purchases, shrinks backup windows, enhances access to assets and safely and economically preserves content long-term.
• Visibility to all files, use patterns and incurred cost of storage
• A central web UI to manage content (on-premise and cloud) with flexible search functions based on metadata tags, facilitating content sharing among sites for collaborative workflows
• Perpetual protection and access to data in original formats with open standards

For any organization facing the financial or operational challenges of needing to manage, access, protect and monetize an expanding amount of digital content, StorCycle effectively provides the means to automate the management, access and preservation of vast amounts of growing assets.