Agile Media Processing Platform (GV AMPP)
Virtualisation - Media Functions as a Service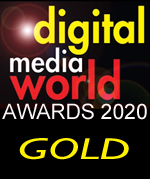 GV AMPP (Agile Media Processing Platform) is the first cloud-based SaaS platform fully leveraging the power of elastic compute. Purpose-built for the cloud, AMPP overcomes historic reliance on costly, inflexible hardware-based media systems. Using just a browser, this revolutionary platform brings unprecedented flexibility to spin up/down applications as needed — and only pay for what you use. Its modular construct means specific workflow functions run as modules (solutions) constructed from a wide range of microservices.

GV AMPP gives broadcasters the power to easily transition to cloud- and data center-based operations by addressing the concerns that complicate IP and cloud deployments — particularly network connectivity and latency - enabling easy, elastic content creation and storytelling from anywhere to everywhere.

GV AMPP allows production teams to flexibly create customizable workflows. A variety of apps such as multiviewers, router panels, test signal generators, switchers, graphics renderers, clip players and recorders can all be quickly be deployed to support a wide range of workflows. Built on a unique microservices architecture based on five core technologies – fabric, timing, connectivity, identity, and streaming, GV AMPP enables elastic media services and directly addresses many of the issues that complicate common IP and cloud deployments, delivering seamless network connectivity, timing and ultra-low latency.

AMPP's functions are deployed on the platform as modular solutions. The first of these was AMPP Master Control, giving users the same control and reliability they expect from traditional hardware-based solutions – but with unprecedented flexibility and efficiency. Users can easily work with AMPP Master Control from any location, creating "virtual" master control rooms, and quickly bring alternate signals in or even add a new feed on the fly. And now GV AMPP Playout delivers an elastic playout solution that further increases business agility by enabling users to deploy channels, where and when they need them without requiring any additional infrastructure.

The GV AMPP platform is cloud native and cloud-agnostic, while supporting the processing of video/audio both in the public cloud, in a private, on-premise data center, or in hybrid topologies. This flexibility and power will bring about a significant paradigm shift in live content production, allowing shows to be produced from any location, taking advantage of the nearly-limitless compute power in the cloud.

GV AMPP adds an entirely new dimension to producing and delivering content to viewers everywhere. Leveraging the ever-increasing power of compute technologies and network flexibility, the AMPP ecosystem is perfect for any situation that calls for more business flexibility. It's an ideal future-proof complement to existing broadcast infrastructures.

This game-changing solution unlocks the power of elastic compute for live sports, news, and playout workflows, helping customers easily transition to the future-ready public, data center or hybrid infrastructures. With GV AMPP, your Production Control Room or NOC is located everywhere and anywhere you are.

The key value of this solution is it opens the door to cloud elasticity and all of the benefits this brings. In many of today's production scenarios, talent and crew are already based in multiple locations and often must travel to an event venue. With GV AMPP's fully distributed workflow, teams can work on the same project without having to be co-located. Imagine covering a breaking national story with limited people in the field and an internationally distributed production team? Now it's possible, with GV AMPP.

This type of collaborative workflow that allows production staff to work from any location, even if it's their home, frees up staff to focus on higher impact creative tasks. The decrease in travel demand and increase in workflow consistency that GV AMPP can enable will ultimately lead to more and better content. And of course, less time spent traveling not only frees up time, but it also means less fatigue, less time away from home, a better work/life balance for the crew and a greener production overall.