Aquila Streaming
Virtualisation - Media Functions as a Service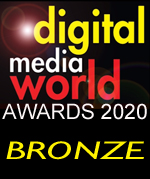 In today's dynamic media landscape, operators and TV service providers must have the confidence that their services are cost-effective. Rights owners must have access to flexible services to spin channels up or down as needed. With the increasing rise of live video content, vendors need to provide faster solutions than ever before. They require video solutions that respond to the growing complexity of today's media and entertainment industry without compromising on quality or best-of-breed features.

Using cloud-native technology, Aquila Streaming ensures efficient broadcast-quality processing of assets for all screens, at anytime, anywhere. As of April 2020, this solution has been offered as-a-service on the Google Cloud Platform.

This deployment significantly improves Total Cost of Ownership (TCO) for TV and media service providers by enabling rapid time-to-market, peace of mind from proven integration, and significant cost efficiencies. This means they can scale quickly, spin channels up with ease, and adapt to the demands of changing consumer consumption habits and trends – all without compromise on latency for live events. Combined with MediaKind's Constant Video Quality (CVQ) technology, Aquila Streaming optimises picture quality while saving up to 30% on bandwidth costs.

As audience fragmentation continues and the costs of live productions increase, Aquila Streaming quickly turns innovations into end-user-ready services, providing operators with a clear competitive advantage. Aquila Streaming allows operators to easily overcome the increasing complexity of video solutions without compromising on reliability. It handles multi-format requirements – SD/HD/UHD – without impacting the delay to the end-user.

A cloud-based OTT solution, Aquila Streaming enables content to be received, transcoded, multiplexed, packaged, encrypted, and managed. It delivers a highly efficient, broadcast-grade service, providing innovative consumer experiences with flexible deployment and operating choices.

Customers benefit from an ABR enabled scalable platform for live ingest with Secure Reliable Transport (SRT) to deliver content to end-users with low delay in Common Media Application Format (CMAF). This allows multiple different device types to securely access the same video content, significantly extending device reach using the most efficient method.

Customers can launch temporary services for events; configure their own channels while plugging in new features; access disaster recovery/enable content replacement; and deliver highly personalised advertising and time-shifted content services. Aquila Streaming also benefits from automated hardware refresh and is supported by the MediaKind services teams' deep expertise.

Aquila Streaming enables operators, content owners, and broadcasters to transform their respective business structures by providing a cost-effective, flexible, and highly compatible solution that streams advanced services - such as Ultra High Definition content - with low delay and high availability. The launch of Aquila Streaming on Google Cloud earlier this year enables MediaKind customers to leverage Google Cloud's extensive ecosystem of solutions and assets to globally deploy media processing capabilities and optimize the distribution of their OTT services. If operators are looking for faster, easier, and more cost-efficient solutions, Aquila Streaming has them covered.