CE1
Production - Video Processing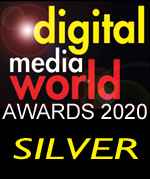 MediaKind's Cygnus Contribution solution provides high quality, low latency live contribution links via satellite or IP, including reliable ingest into public clouds, fitting neatly into a production landscape undergoing profound change. The transition to a software or native-cloud base is of acute focus for many media organisations today. Making the transition offers greater flexibility, optimisation, and scalability opportunities and increases the number of features available.

The CE1 media contribution encoder, launched in October 2020, has now been added to Cygnus Contribution, which places the solution at the forefront of this transition. The CE1 strengthens Cygnus Contribution with enhanced IP interoperability and security over managed and unmanaged networks, accommodating the latest industry standards such as SMPTE ST 2110, Secure Reliable Transport (SRT), and BISS-CA.

The enriched solution provides an immediate response to anticipated changes in professional media contribution, enabling broadcasters, operators, and service providers to transition to all-IP and the cloud, integrate existing and future codecs and standards, and embrace new flexible business models.

The future-ready CE1 is available as a cloud-native deployment model and can integrate with public cloud providers to enable broadcast-quality contribution to the cloud. CE1 software is also available within a hardware platform, giving broadcasters the option to run their services on-premise. The combination of cloud-ready software and hardware acceleration enables exceptional time-to-market for new video offerings while facilitating highly immersive and compelling experiences.

The CE1 is primed to handle demanding live event coverage, delivering HEVC, or MPEG-4 AVC encoding of HD and UHD video content in low latency. A flexible and robust product, the CE1 provides a platform to support high-quality, 4:2:2 10-bit content contribution into the cloud, reducing the bitrate required to deliver first-class media experiences.

A unique feature of the CE1 emerges when used in conjunction with MediaKind's multi-codec and multi-service professional decoder, the RX1 platform. This combination delivers an industry-beating, highly resilient, cloud-ready, secure video contribution workflow, enabling the delivery of next-generation media experiences today and in the future. All broadcasters and content owners can invest with confidence, safe in the knowledge they will remain current in a world of shifting media contribution technologies and infrastructure.

Leveraging the latest generation of MediaKind's media solutions, the CE1 offers unique cost benefits; power consumption and costs per channel are drastically reduced compared to other technologies and platforms. The design of the platform helps operators to reduce the power consumption, and cost per encode channel.

Operators deploying the CE1 can also benefit from the flexibility and constant improvements brought by software compression on an efficient platform. When combined with MediaKind's resilient, software-based redundancy management platform, MediaKind Controller, CE1 exhibits high service uptime and support of best video practices.