KAIROS IP/IT Centric Live Video Processing Platform
business.panasonic.com.au/professional-camera/
IP Broadcast Solutions - Remote Production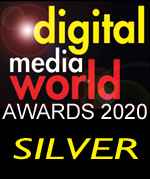 KAIROS is a next-generation IT/IP live video production platform that delivers significantly improved quality and productivity to the live video production, venue preparation, video streaming and remote production services of broadcasters and event producers for professional sports events, musical concerts and other events.

Today's live video productions need to adapt new and changing environments and the technologies behind them need to create more of a sense of reality at event venues where multiple projectors and LED Video Walls are displaying multi-screen images. KAIROS is the answer to these challenges.

The KAIROS platform was conceived and developed from the ground up with new IP/IT architecture in mind. Proprietary and innovative software is executed on the GPU that enables low latency video processing and can adapt to evolving IT ecosystems to provide future flexibility and scalability.