MediaServicesIQ
Production - QC/QA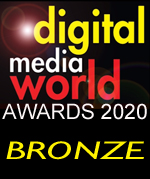 MediaServicesIQ provides an easy-to-access portal to a variety of A/I and M/L services that help create quality content faster.
The promise of AI and ML is being touted throughout the media industry, and these technologies do offer powerful potential for new efficiencies, time savings, and expanded potential for monetizing valuable content. But AI and ML tools need to be accessible and easy to apply in order to see widespread adoption in the media industry. That's exactly what MediaServicesIQ offers. Digital Nirvana created a set of core AI capabilities and made them available in a layer that can be easily accessed by newsrooms, live sports and entertainment productions, post houses, and other media operations to expedite critical processes, reduce mundane tasks, and free creative personnel to do their jobs.
Key applications include
(1) Quality assessment of incoming ads
(2) Assessment of caption quality at ingest
(3) Metadata enhancement
(4) Captions and translations
Today's media organizations face multiple challenges in ingesting and qualifying content for conformance to both internal practices and government regulations. One of the most important quality assessment tasks is the identification of restricted ads, which typically involve political commentary, alcohol, smoking, and gambling and therefore require internal scrutiny to ensure they can be distributed to the general public.
MediaServicesIQ provides a suite of services by which ads can be investigated and qualified, both to determine if they are restricted and to categorize them. This process significantly reduces the human labor involved in quality assessment while increasing the accuracy of ad screening. More important, MediaServicesIQ allows the media organization to scale the number of ads it can ingest and distribute.
As they ingest content, media organizations often need to ensure that captions and subtitles meet internal requirements for quality and style. At the same time, they must address the new government regulations in many countries that require proof of conformance that captions meet rigorous quality standards. MediaServicesIQ supplies tools for assessing the quality of captions, both incoming and at distribution, and provides presets to ensure generated captions meet internal standards.
MediaServicesIQ provides automated metadata enhancement and creation in preproduction, production, and content workflows. Optimized for Avid MediaCentral | Production Management assets, MediaServicesIQ applies advanced AI- and ML-based content analysis for automatic generation of better-structured, more detailed, and more accurate metadata. Media operations benefit in two key ways — first, with tremendous time savings in up-front metadata generation, and then by giving producers the ability to zero in on the assets they need right away.
For automatic closed caption/subtitle generation and closed-caption quality conformance, MediaServicesIQ provides seamless access to Digital Nirvana's Trance 3.0 workflow. Trance unites cutting-edge STT technology and other AI-driven processes with cloud-based architecture to bring metadata generation and closed captioning into existing operations, enabling media companies to reduce the time and cost radically of delivering accurate, compliant content for publishing worldwide. They also can enrich and classify content, enabling more effective repurposing of media libraries and facilitating more intelligent targeting of advertising spots.