StarTracker PTZ
Broadcast Graphics - Virtual Sets - Automation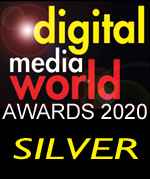 The Mo-Sys StarTracker PTZ enables positional camera tracking, adding and merging XYZ positional tracking data to the 4K PTZ camera's PTZ+focus tracking data, enabling full 3D 6-axes camera movement in a virtual studio. The customized wrap-round StarTracker unit is an aesthetically pleasing design that fits around the UE150 camera unit, enabling the full range of camera movement and zoom control. The design allows for direct attachment, enabling simple mounting to tripods, jibs, dollies, and rails, without a traditional camera head. Operators can manually change static or dynamic (jib, dolly, rails) camera positions freely, while a second operator uses the remote PTZ controls. For remote use, the StarTracker PTZ and 4K PTZ camera can be mounted on remote controlled jibs, dollies, or rails with single operator 6-axis remote control. Remote configuration is possible via the StarTracker Studio Manager which controls set up remotely and allows the operator to adjust multiple StarTrackers using a single interface.

The Mo-Sys StarTracker PTZ is a StarTracker add-on for PTZ cameras delivering studio-wide camera tracking. This enables coverage of the full 3D space of a virtual studio by adding 4 more axes of camera tracking.

The new 4K PTZ camera/head combinations provide tracking on three axes of movement, enabling panning and tilting in a virtual studio, but from a fixed point only. Only when you move a camera linearly do you reveal the true 3D space of your virtual studio, through parallax and perspective changes. When viewers can see foreground objects move faster than background objects as a camera moves laterally, then they can sense the true 3D space of the virtual studio. This is what StarTracker PTZ provides.

The StarTracker PTZ operates by combining the 3 axes of tracked data from the PTZ camera, with the XYZ positional data it generates itself, and outputs the full 6 axes movement data to the virtual studio software. As a result, the virtual set experience for the viewer becomes more compelling and immersive.

The combined StarTracker PTZ and 4K PTZ camera, can be moved manually or remotely using rails, jibs, or cranes. Because the tracking in StarTracker PTZ is absolute, the camera's position in the virtual set is always known, and it never requires 'homing' on power-up.