Oceans
IP Broadcast Solutions - Distribution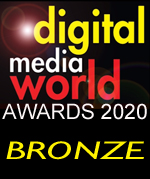 Oceans provides the broadcast community with a technology platform which supports flexible workflows, integrates new technologies, and offers the latest security, authentication and resilience developments, giving businesses the building blocks they for their IP future.
Oceans is Pebble's next generation service-oriented technology platform. Built for all clouds, but equally happy on-prem, Oceans will enable broadcasters to deploy, manage, host and upgrade their broadcast workflows and services from a single intuitive unified interface.
As broadcast industry operations continue transitioning to IP and expand to include VOD services, and other OTT offerings, broadcasters and operators are exploring ways of working in the cloud that make practical as well as financial sense.
There are multiple drivers at work. As a solution, Pebble created Oceans to provide a service that matches broadcaster's ambitions with the way the industry is evolving. Built for all clouds, but equally utilisable on-prem, Broadcasters can deploy, manage, host and upgrade their workflows and services from a single interface.
Oceans enables broadcast teams to handle their complex workflows in simple and intuitive manners, thanks to common core services across multiple functional applications. Oceans provides greater visibility and control of the playout infrastructure. Regardless of scale, Oceans allows broadcasters to expand deployment as new services are released and also write and integrate their own functionality using Oceans open and secure APIs. Oceans virtual container based platform management ensures they are running the most efficient solution for the scale of their operation, delivering the optimum provisioning, management and usage of available resources for their requirements at any given time.
Oceans has been designed with four key principles at its heart:
- To help broadcasters and media companies transition towards IP-based technologies, including the cloud
- To bring existing Pebble customers along and offer access to the new functionality
- To offer agile and reactive technology for changing business and external developments
- To easily support new technologies with iterative, flexible, modular solutions at all scales, from single channel infrastructures to multi-channel, multi-site, geo-dispersed operations
Oceans delivers a significant range of advantages:
- Choice of cloud or on-prem with the ability for hybrid deployments and migration to new hosting infrastructures
- Centralised and simplified access to core functionality including deployment and update tools
- The ability to exploit the newest technology by upgrading to access new solutions from Pebble, or by controlling third party technology using open standards
- Remarkable adaptability
- Allows users to write their own business logic and functionality
- A continuing journey with Pebble provides interfaces to existing installed Pebble solutions and a shared roadmap for the future
- Exceptional resilience distributed, load-balanced, self-aware, self-healing technology to safeguard operations
- Baked in security configurable user permissions, authentication, authorisation, encryption and logging