EFSv Seamless Proxy Editing
Post Production - Storage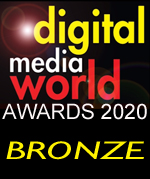 EFSv enables the capability of true seamless proxy editing- making it the first cost-effective cloud editing infrastructure, overcoming many of the primary objections of migrating media workflows to the cloud. A solution that also solves the workarounds associated with proxy editing and conforming, EFSv facilitates a true seamless proxy editing experience for all editors including Premiere Pro, Media Composer, DaVinci Resolve and Edius, significantly improving the efficiencies of remote editing workflows.
Making cloud editing more accessible to more facilities, EFSv optimizes the use of both object and block storage located in the cloud, allowing for savings up to 75% compared to the existing costs of cloud storage and workstations. It lets you put your high-resolution files into cost-effective object storage but makes those files appear as if they are on a standard file system mount. At the same time, EFSv provides the scalable high-performance block storage needed for low-latency access to proxy files and renders. Proxies can be generated by our FLOW media management system, or by your own tools. Both high-resolution and proxy versions are accessible at all times to your media creation application. And when you import clips into NLEs such as Premiere Pro using our new FLOW panel, the panel provides the application with the location of both high-resolution and proxy versions, so you can toggle back and forth between versions any time you want.
While you won't be able to smoothly play back your whole timeline from the object storage — mostly because of the latency — you can nonetheless view the original high-resolution clips at any time (including for color correction), and when it comes time to rendering your timeline for a screening or for the final deliverables, you just toggle to (or link back to) the originals and hit the render or export button. There's never anything to copy or restore from object storage. Instead, you render directly from object storage.
The seamless proxy editing feature of EFSv enables affordable cloud editing, redefining the economics of editing in the cloud while significantly improving the user experience.