URSA Mini Pro 12K
Production - Cameras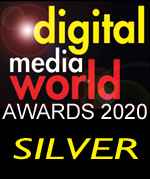 The URSA Mini Pro 12K (US$9,995) is a new digital film camera with an advanced 12,288 x 6,480 12K Super 35 image sensor, 14 stops of dynamic range and high frame rate shooting at up to 60 frames per second in 12K at 80 megapixels per frame. This new 3rd generation model supports new Blackmagic Generation 5 Color Science and higher Blackmagic RAW performance, all in the award winning URSA Mini Pro camera body.
The URSA Mini Pro 12K is multiple cameras in one, shooting standard resolutions and frame rates in 4K, 8K and even insanely detailed 12K. Oversampling from 12K gives customers the best 8K and 4K images with the subtle skin tones and extraordinary detail of high end still cameras. Customers can shoot up to 60 fps in 12K 12,288 x 6480 17:9. For higher frame rates, customers can shoot 110 fps at 8192 x 4320, 140 fps at 8192 x 3408 and even window the sensor to Super 16 to capture 4K at an incredible 220 fps at 4096 x 2160 DCI.
The URSA Mini Pro 12K features an interchangeable PL mount, as well as built in ND filters, dual CFast and UHS-II SD card recorders, a SuperSpeed USB-C expansion port and more. The Blackmagic URSA Mini Pro 12K features a revolutionary new sensor with a native resolution of 12,288 x 6480, which is an incredible 80 megapixels per frame, allowing customers to capture perfect stills and motion shots in a single camera at the same time. The Super 35 sensor has a superb 14 stops of dynamic range and a native ISO of 800. The new 12K sensor has equal amounts of red, green and blue pixels and is optimized for images at multiple resolutions. Customers can shoot 12K at 60 fps or use in-sensor scaling to allow 8K or 4K RAW at up to 110 fps without cropping or changing their field of view.
The URSA Mini Pro 12K has flexible frame rate and resolution options, and captures with improved motion rendering which means that customers get smoother edges in 8K and 4K even at lower frame rates. The URSA Mini Pro 12K's interchangeable lens mount lets customers choose from the widest range of vintage and modern cinema lenses, so customers can capture every ounce of character and detail from their favorite optics. Customers can quickly switch between PL, EF and F mount lenses on the URSA Mini Pro 12K, which means they can work with high quality large PL cinema lenses, EF or F mount photographic lenses, and even B4 broadcast lenses.
The URSA Mini Pro 12K sensor and Blackmagic RAW were designed together to make 12 bit RAW workflows in 12K effortless. As an efficient next generation codec, Blackmagic RAW lets customers shoot 12K and edit on a laptop, a capability that simply isn't possible with other codecs. The massive resolution of the sensor means customers can reframe shots in post for delivery in 8K and 4K. The URSA Mini Pro 12K is also perfect for great looking vertical and square video. The advanced design of the sensor and Blackmagic RAW allows customers to work in any resolution in post production instantly, without rendering, while retaining the full sensor's colour accuracy.