VOS 360 Live Streaming Platform
harmonicinc.com/video-streaming/vos360-live-streaming-platform
Streaming - OTT/IPTV systems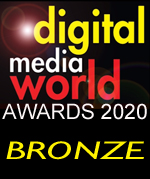 Today, video streaming consumption is surging rapidly, and content providers need efficient and agile options for service delivery. Harmonic's VOS®360 Live Streaming Platform offers a complete, fully managed solution for live and linear video streaming, delivering real-time scaling and exceptional video quality from source to screen. As an end-to-end platform running on the public cloud, VOS360 simplifies all stages of media processing and delivery, including live and file-based transcoding, packaging and origin, and dynamic real-time CDN selection.
Harmonic's VOS360 platform makes video streaming smarter, faster, simpler, thanks to several technology innovations. New seamless 1+1 geo-redundancy capabilities on the VOS360 platform ensure uninterrupted streaming, which is critical to the success of video streaming services. In addition, the VOS360 platform tackles one of the biggest challenges with live video streaming — the ability to handle unexpected peaks in viewership during live events such as sports. This is achieved through dynamic real-time CDN selection.
The VOS360 Live Streaming Platform utilizes a single control platform and a multi-tiered, multi-CDN approach leveraging established partnerships with third-party CDNs and video delivery nodes deployed by Harmonic. By optimally leveraging multiple delivery paths, Harmonic's new capability gives operators the power and the confidence to scale rapidly while economically supporting the quality demands of premium live video streaming. With Harmonic's VOS360 platform, streaming services can be scaled up and down based on actual needs, without requiring significant upfront investment or ongoing maintenance costs. The flexibility of this approach allows users to pursue a smart, incremental growth strategy aligned with business goals and market forces.
Harmonic's VOS360 Live Streaming Platform deserves to win this award because it leverages the cloud, along with technology innovations like 1+1 geo-redundancy and dynamic real-time CDN selection, to bring unparalleled efficiency to live video streaming.