Telstra Global Media Network - Internet Delivery
IP Broadcast Solutions - Distribution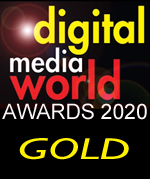 The Telstra Global Media Network is revolutionising connectivity around the globe, providing as close to a plug and play service for as current technology allows. It connects 2,500 endpoints around the world in a single hybrid network across fibre, satellite and Internet using a combination of Telstra-owned infrastructure and partner networks, delivering a reliable, low-latency video contribution and distribution managed service on a consumption-based business model for both permanent and occasional use.
The Telstra Global Media Network is a purpose-built video contribution and distribution network supporting permanent and occasional use services for point-to-point and point-to-multipoint on a consumption-based business model across traditional broadcast, IP video standards and cloud connectivity.
It is a genuine hybrid network that combines: Telstra's satellite network, featuring access to over 60 satellites via its own teleport facilities in Australia and Asia; Telstra's global fibre network spanning over 400,000 km (including the largest subsea fibre network in Asia-Pacific); and Telstra's market-leading media cloud connectivity that scales content delivery performance over cloud infrastructure and content networks with direct connectivity into off-network rights-holders via Internet delivery.
Through a combination of this Telstra-owned infrastructure and the constantly expanding Telstra Global Media Network Partner Alliance, which currently features 19 partner networks in Asia-Pacific, the Americas, and Europe, customers can access 2,500 on-network (OnNet) endpoints around the world. These endpoints include 1,000+ customer sites and 1,500+ high-profile venues and stadiums from Asia to Europe, and everywhere in between. They enable media companies and other businesses to easily acquire and distribute video content reliably, with 24/7 monitoring by an expert global team.
It is not just a network for highly-connected urban areas either. The addition of a new secure cloud gateway to and from the network (see below) allows for high-quality video transport to and from markets with little to no deployed infrastructure, as well as incident-prone areas. By coupling the best features and benefits from fibre, satellite and cloud into one cost-effective solution, it improves operations and workflows for contribution customers and allows them to bundle components which reduces their operational costs.
New features added in 2020 include
A cloud gateway solution, GMN Internet Delivery. This expands on the Telstra GMN's international fibre, satellite and partner media networks by providing a gateway from "on-net" media rights holders to "off-net" media buyers, using cloud infrastructure.
New data-based capability, GMN MediaData. Uses bi-directional and multi-point Ethernet services and provides the ability to create data channels that allow a point-to-point data link between a media company HQ and a remote event or location.
Extension of the Telstra Global Media Network Partner Alliance in the USA and beyond through three new partnerships with PSSI Global Services, Intelsat and Zixi.
New points of presence added into Beijing, Shanghai, Mumbai and Chennai to easily deliver content into two populous countries.
The Telstra Global Media Network is unique in its scale and the way that it combines both Telstra's own infrastructure and that of other leading global network providers, to provide a service with a single point of contact and a single bill at the end. It removes multiple layers of complexity for media organisations when it comes to setting up international contribution and distribution services, and has been designed to provide exactly the degree of high availability and low latency that is required to meet professional media standards for live events, sports, Esports, gaming and more.
Global hybrid networks can pass on economies of scale to their users as well as providing best-fit solutions for a widening range of use cases and crucial signal diversity for individual projects. The GMN facilitates new ways of remote working that are becoming increasingly vital in the current pandemic situation too, such as remote production for sports.

The Telstra Global Media Network can be used in conjunction with dedicated remote production networks to deliver customised managed service solutions which enable world class major events & tours to be reliably produced from remote locations. In this way, the Telstra GMN supports the continued progression of the industry towards reputable remote models, establishing a new norm of larger productions relying on remote production models for simplified and dependable solutions.