Cloud-based Elastic CDN
https://www.edgeware.tv/solution/video-cdn-solutions/
Streaming - CDN solutions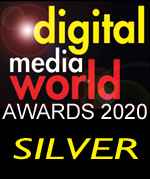 Today's generation of online TV providers are facing a myriad of challenges. As well as competing to capture OTT TV growth and optimize video on 5G, they must be able to deliver TV services with the best possible quality of experience (QoE).
This final point is particularly important. According to the findings of an online survey from Edgeware and streaming media expert Dan Rayburn, nearly 40% of customers will abandon a service after a couple of attempts to playback video when experiencing QoE issues, having a significant impact on customer loyalty and brand affinity. As such, ensuring a high QoE must be a key consideration for TV providers.
Edgeware's cloud-based elastic HTTP CDN solution meets all of these needs, empowering telecom operators, cable operators, content providers and broadcasters to deliver modern TV services – live or VoD – with the best possible quality and without any buffering or glitches. For example, it can make a dramatic difference for big live OTT events that put considerable pressure on TV CDN infrastructures. With the CDN in place, users can handle requests from thousands of viewers who want to join the session simultaneously, and spin resources efficiently up and down in the cloud to ensure the smoothest possible onboarding process.
The solution's predictive load balancing feature distributes the load between the streaming servers and prevents increasing the load on the backbone, origin or NAS. This means peak traffic can be offloaded to another CDN in a multi-CDN approach, rather than overloading any one CDN. In such use cases, combining Edgeware's cloud-based CDN solution with its StreamPilot multi-CDN control platform offers a unique possibility to manage and offload peak traffic, both within a customer's own CDN and in a multi-CDN environment.
Using a Network Functions Virtualization (NFV) approach, the cloud-based elastic CDN empowers users to quickly expand into new territories and cope with dynamic spikes in video consumption, all while delivering the best possible streaming quality.
The solution's scalability and flexibility are especially valuable when it comes to enabling mobile operators to utilize the full potential of 5G. It features advanced video streaming capabilities that are associated with cloud deployments, enabling operators to automatically add or remove streaming instances and cache resources and instantly adjust to quick fluctuations in capacity need.
With simplified configuration management and efficient orchestration of streaming resources, Edgeware's elastic CDN enables operators to roll out high quality 5G video services without having to worry about network constraints, capacity or scalability issues. With video usage predicted to account for 70% of mobile network traffic by 2022 as a result of 5G – up from 47% in 2015 – these capabilities will be key to helping operators deliver better, higher-quality and more cost-efficient 5G video applications.