Dalet Galaxy xCloud
IP Broadcast Solutions - Remote Production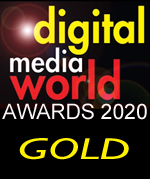 Dalet Galaxy xCloud is a full-featured version of the latest Dalet Galaxy five platform that leverages the cloud to facilitate end-to-end, remote news and content production workflows. Fully managed by Dalet, the highly scalable SaaS solution runs on AWS infrastructure and incorporates the highest levels of security best practices including ISO 27100 which governs the Dalet R&D.

Dalet Galaxy xCloud connects to users' existing on-premises systems and supports workflows for remote editing teams, responding to the immediate and urgent needs of today's news content creators. Enabling and enhancing home-based news production, Dalet Galaxy xCloud fosters remote collaboration and automates production workflows.

Dalet Galaxy xCloud enables mid to large scale productions to quickly pivot their operations and support staff working from home, without the need to make rushed or costly changes to their infrastructure.

A secure and highly scalable SaaS solution hosted by Dalet, Dalet Galaxy xCloud extends on-premises production and enables an exceptional, friction-free remote editing and collaboration experience from home to hub.

Dalet Galaxy xCloud enables users to work from home securely using the same tools and workflows they are used to from their production hub. Familiar interfaces such as Dalet WebSpace, a web client that provides authorized users with connectivity to their Dalet Galaxy five platform, allow users to browse, search and share assets. The core remote editing framework using Dalet OneCut supports advanced proxy editing workflows as well as mixing of locally and facility-stored content. Lightweight proxies are cached locally to ensure a smooth editing experience, even when there is limited bandwidth. Additionally, Adobe® Premiere® Pro based editing workflows are also supported through the Dalet Xtend plugin. Rendering can also be offloaded to the Dalet Galaxy xCloud system, optimizing performance to break news faster.

Dalet On-the-Go, a mobile app designed to facilitate collaboration with the newsroom from the field, lets users browse wires and stories, check assignments, edit and contribute stories, staying connected with their community. Journalists can even use the app virtual prompter for more reporting flexibility.

Since the beginning of the COVID-19 pandemic, business continuity has been top of mind for Dalet. Today, more than ever, newsrooms and entertainment programs play a critical role in keeping communities informed and entertained while content producers can safely keep social distance requirements. For many productions, the Dalet Galaxy five solution is the foundation for creating and delivering vital news and programming to millions of viewers.

As an example of Dalet Galaxy xCloud enabling newsrooms to continue producing news from home, France Télévisions has subscribed to Dalet Galaxy xCloud to enable critical news workflows from home when needed. Once fully rolled-out, Dalet Galaxy xCloud gives France Télévisions the flexibility to support the remote work requirements of its 300 plus journalists. The flexible solution will facilitate news production workflows across national channels and the franceinfo rolling news channel, as well as support key newsroom editing applications Adobe Premiere Pro and Dalet OneCut.