Dalet AmberFin Cloud Transcoder Service
Virtualisation - Media Functions as a Service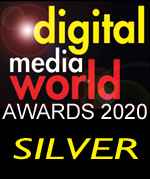 Dalet AmberFin Cloud Transcoder is a SaaS-based, high-quality media processing service offering robust transcoding, media packaging and distribution capabilities with unlimited scalability. Dalet AmberFin Cloud Transcoder Service includes every feature from the on-premises version of Dalet AmberFin, with tools beyond simple media conversions, ensuring media professionals have access to image scaling, standards conversions, cut/splice, caption conversion, audio normalization, localization versioning, IMF creation and submission, and HDR conversions.
Unique among elastic cloud transcoders, Dalet AmberFin Cloud Transcoder Service can be accessed via a public cloud managed service environment, or deployed as a scalable container-based service inside a customer's existing private cloud infrastructure. The high-performance transcode service, which supports a wide range of formats, takes a factory-like approach to managing media conversion projects from small-scale post-production operations to larger media enterprises, with the highest degree of quality and economy.
Like the well-known Dalet AmberFin on-premises transcoder and workflow orchestration platform, the Dalet AmberFin Cloud Transcoder Service will convert and package just about any file format, managing workflow complexities, such as HDR processing, loudness normalization and caption conversions. It's the same great set of features running in an elastic, serverless architecture designed to optimize resources and costs for customers who require burst capacity, a native cloud presence, usage-based pricing, or all of the above.

The new AmberFin Cloud Transcoder Service is accessed through the same workflow engine as the on-premises transcoder, with the added advantage of immediate access to extra processing power in the cloud any time it's needed. This gives facilities the ability to control an on-premises, fixed-capacity deployment and a burst-capacity deployment from the same workflow engine and REST API.

Dalet AmberFin Cloud Transcoder Service enables media and entertainment businesses to deliver more programming content worldwide. Social distancing has fundamentally changed production of our favorite programs, slowing the development and distribution of new content worldwide. Conversely, the new reality has audiences tuning in and consuming 130% more content, increasing demand for OTT providers to refresh their catalogs. Dalet AmberFin Cloud Transcoder provides scalable tools to accelerate automated media processing and distribution, from repurposing old-time favorites to fast-tracking new productions.

Additionally, with the halt in productions in Q2 and Q3, there is now a backlog of material that needs to be processed and distributed to a growing number of platforms. Leveraging AmberFin in the cloud is the fastest way to transcode and still achieve the highest quality results.

Dalet AmberFin Cloud Transcoder Service gives customers more choices on how they want to best manage their media operations. Since there is no need to port conversion profiles or workflows, customers can use existing workflows fully in the cloud or create a hybrid framework without ever compromising on quality. The Cloud Transcoder capability is included seamlessly within the Dalet AmberFin Workflow designer, so that customers can be up and running in the cloud on day one, without involving a professional services team to move, test and debug media conversions.