Broadpeak - S4Streaming
broadpeak.tv/solutions/s4streaming
Streaming - OTT/IPTV systems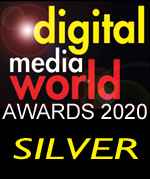 As the video streaming market continues to grow rapidly, it's a challenge to provide the best quality of experience (QoE) on all devices.
Broadpeak's S4Streaming is a revolutionary technology that gives video service providers more control over streaming quality and bandwidth usage. Through a unique combination of server-side technologies, S4Streaming assesses and selects the appropriate quality for video streaming, enabling higher bit rates for on-demand content delivery, and decreasing video quality changes when network conditions vary.
This technology has proved to be particularly efficient when streaming low-latency live and is entirely standard; it requires no specific adaptation on players. Using S4Streaming, service providers can deliver a superior QoE on any device, a consistent experience across users and devices. Beyond improving streaming quality, S4Streaming optimizes the usage of network resources, bringing efficiency to the video streaming process and a better resilience to network congestions and can boost operator revenues.
Until now, ABR streaming exclusively relied on the players to evaluate bandwidth and perform quality selection. The problem with this approach is that each device acts as if it is alone on the network, with no considerations of the other devices sharing the same resource and no considerations regarding the state of the network.
Alternatively, Broadpeak's S4Streaming solution accurately measures the bandwidth available from the server side rather than at the player level by smartly exploiting feedback from congestion control algorithms. S4Streaming comes at a pivotal time. During the global COVID-19 health crisis, ABR traffic has soared, resulting in unfair, unpredictable, and unstable bandwidth distribution.
The S4Streaming solution deserves to win this award because it solves an increasingly critical and very real-world challenge for service providers, allowing them to deliver consistent experiences across devices and players while optimizing the usage of network resources.