StreamScope Combo Analyzer
IP Broadcast Solutions - Switching, routing, monitoring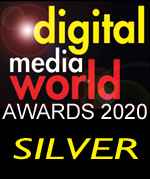 Early deployments of ATSC 3.0 are underway, ushering in a new era of digital television. As broadcasters transition to ATSC 3.0, they need a quick and effective way to evaluate the quality of both ATSC 1.0 and ATSC 3.0 transmissions. This is critical, as the FCC requires that ATSC 1.0 be broadcast for at least a year after stations begin delivering ATSC 3.0.
Using Triveni Digital's ATSC 3.0 and ATSC 1.0 combo analyzer, stations can troubleshoot NextGen TV and ATSC 1.0 service issues to ensure exceptional service quality. By speeding up fault isolation and the average time to repair, the StreamScope Combo Analyzer increases operational efficiencies for broadcasters and reduces overall costs.
The StreamScope Combo Analyzer deserves to win this award because it is the only solution on the market today that supports both ATSC 1.0 and ATSC 3.0 standards, allowing broadcasters to compare streams and quickly detect, isolate, and resolve issues to ensure high service quality at all times.
Unique features and benefits of the solution include
Rules-based analysis: Using the StreamScope Combo Analyzer, broadcaster can create rules-based alarms and violations to quickly pinpoint where service quality issues reside. These rules are based on the documentation of standards, recommended practices, and the deep technical knowledge of Triveni Digital engineers.
Collaborative capabilities: By allowing multiple users to remotely access its web-based user interface, the StreamScope Combo Analyzer helps broadcasters to work together in identifying the source of the service quality problems, speeding up issue resolution in order to assure a high quality of service for viewers at all times.
Reliability: The StreamScope Combo Analyzer has successfully been deployed by major TV station groups, including Sinclair Broadcast Group and Meredith for early deployments of ATSC 3.0, assuring reliability and proven effectiveness at resolving service quality issues in the NextGen TV environment.