Selenio Network Processor with Production Multiviewer Personality (SNP-MV)
IP Broadcast Solutions - Switching, routing, monitoring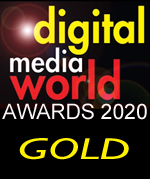 The pressures on live production grow all the time. There are huge numbers of sources, with increasing numbers in UHD and HDR. Whether in the studio or on the road, engineers and operators must be able to configure systems — including the monitor stack — instantly from day to day, hour to hour. And in the outside broadcast truck, with the minimum of hardware footprint.
Agility and processing power in a compact form factor is the key to the success of the Selenio Network Processor (SNP) from Imagine Communications. In each power-efficient 1RU appliance, the SNP packs four independent processors, with software-modular functionality capable of switching between roles based on varying production requirements. SNPs are widely deployed today as bridges between SDI and IP (ST 2110 or ST 2022-6) and for conversion between HD and UHD and between SDR and HDR (HLG, PQ, or S Log 3) ― all in addition to traditional video processing and synchronization.
To all this, Imagine has now added the SNP-MV: a production multiviewer personality. The SNP-MV personality transforms an SNP processor into a fully configurable production multiviewer. Each one of the four processors in an SNP supports up to nine input signals — delivered over SDI or IP — rendered into one or two UHD displays, output over SDI and or IP. These internal processors can be ganged to support up to 36 PiPs across two UHD displays or used separately to drive as many as eight separate UHD displays, all with extremely low latency in a 1RU SNP.
The benefits of SNP-MV include
Enhanced production agility through low-latency operator interaction
Integration of HDR and SDR to same display — in HDR or SDR
Unmatched flexibility — easily reconfigure SNP for different events, from a multiviewer on some productions to providing additional processors at other
Full support for industry-standard Tally/UMD and routing protocols, including NMOS IS-04/05

The SNP-MV is the first multiviewer to fully support HDR, harmonizing SDR and HDR inputs into an integrated HDR (or SDR) display canvas, using a full-bandwidth, high-quality color processing pipeline. Built within the core fabric of the SNP, each signal path of the SNP-MV multiviewer supports color space conversion on the fly. The input color format and HDR characteristics are automatically mapped to the selected output display format (SDR or HDR). SNP-MV displays are always rendered in UHD, and an HD output is simultaneously available, including optional conversion from the UHD/HDR into HD/SDR for the HD.
Along with the pictures and audio ballistics, the SNP-MV also displays all the tally and under-monitor text information needed in a production environment through well-known protocols such as TSL5.
SNP is fully integrated with Imagine's Magellan SDN Orchestrator and PathView control and monitoring applications. Featuring its own browser-based configuration user interface, SNP also integrates with upper-level consolidators such as VSM, KSC-Commander, Cerebrum, DataMiner, HI, and others. AMWA NMOS IS-04/05 is fully supported.
The SNP-MV can be freely mixed and matched with other SNP personalities, so the SNP platform can be used for different functions as the production requires. Users are increasingly building SNP resources into infrastructures to create a flexible production ecosystem which can be configured as needed.
Adding production multiviewer capability to the already feature-packed SNP platform results in enhanced production agility using space-efficient, low-power packaging and delivering the promised flexibility benefits of IP-based workflows.
Hear Why the Award-Winning Selenio Network Processor is Defining the IP Era of Television Infrastructure.