Deep Analysis
Streaming - OTT/IPTV systems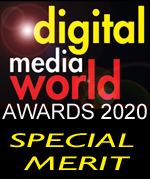 BACKGROUND ON OWNZONES FOR CONTEXT:
OWNZONES Entertainment Technologies is the leading cloud-based video supply chain company helping studios and post houses in the media and entertainment industry around the world respond rapidly to the growing global consumption of content through its remotely compatible cloud-based platform, OWNZONES Connect.

Connect content servicing and supply chain platform is one of the first cloud-based systems to support SMPTE IMF and ACES workflows. Connect was designed natively in the cloud to join the fragmented pieces of many post-production workflows by replacing multiple vendors, non-compatible formats and expensive data servers. The largest movie studio, or smallest indie network, can easily connect with their audiences by rapidly processing and delivering content in any format to any platform. Through Connect, users can transcode video content up to 35 times faster while reducing costs up to 90 percent.
DEEP ANALYSIS
Deep Analysis, launched in September 2020, is an artificial intelligence-driven tool within Connect. Using an AI algorithm, Deep Analysis can scan content and understand its layout and formatting. It offers notable time savings for media companies who are handling ever-increasing volumes of content in their libraries.

Deep Analysis utilizes AI technology to accelerate the traditionally long and manual processes of content conformance and localization editing. By automatically identifying specific types of scenes or video elements and highlighting them on a timeline view, operators can focus their efforts primarily on the scenes that need adjustment, saving companies time and money.

Deep Analysis has been able to detect video elements with roughly 40% more accuracy and 80% faster than traditional manual QC. When scaled across an entire library of content, those savings are amplified, freeing up operators to invest their time into more strategic and creative tasks.

Deep Analysis exists within Connect, but companies can take advantage of the tool on its own, as OWNZONES' modular framework allows customers to pick and choose what toolsets to use for their specific workflows. Being entirely cloud-based means they pay only for what they use, and the tool can scale up and down automatically to accommodate large and small volumes. It's the most flexible cloud-based media workflow automation tool on the market, enabling companies to gain control over their content libraries so they can expand their distribution to reach their ever-growing worldwide audiences.
COST SAVINGS BENEFITS
Content management, localization, conformance and QC processes often take significant time, a shared pain point for operators.

Deep Analysis utilizes AI technology to accelerate these long manual processes. Scanning content, automatically identifying different elements, and highlighting them on an easy-to-understand graphical timeline view allows operators to focus their efforts primarily on scenes that need adjustment rather than wasting time manually locating them.

Scenes that contain the above elements are identified as markers on a timeline view. Users can swiftly identify relevant clips without having to watch the content back in real-time. Once the file has been scanned, users can make any needed adjustments to clips before generating CPL's from the analysis.

Operators no longer waste time watching back their content just to understand what it is. They can scan it once with Deep Analysis and save that data for future needs. You can automate human curation via OWNZONES' rich APIs, so users can automatically conform their files based on the Deep Analysis findings.

Deep Analysis detects when subtitles overlap with on-screen text. The quality assurance task once only performed by humans is now fully automated with Deep Analysis. It detects instances of timed text scene overlap with around 40% more accuracy and 80% faster than manual QC methods.