StreamingPix Integrated Production Systems
IP Broadcast Solutions - Remote Production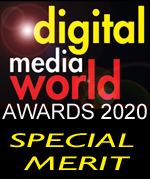 Broadcast Pix StreamingPix is making Video Production and Streaming more accessible through its focus of on ease of use and ease of deployment. A complete live production and streaming system, StreamingPix is easy to set-up and simple to use, yet powerful enough to produce compelling professional live content.
Ideal for companies from aquariums to zoos, StreamingPix suits churches, corporations, events, schools, universities and all users who want to make streaming content more exciting than flat teleconferencing systems. StreamingPix is an affordable turnkey system that is easy to set up and ready to go. It comes with a remotely controlled RoboPix PTZ camera, a Lenovo Tiny server, a high-quality LAV microphone, SDI, HDMI, IP and NDI inputs and an IP switch.
StreamingPix's built-in video clip library and extensive graphic templates ensure your content has sizzle and the pre-built automated macros simplify common tasks, such as recalling clips, graphics and titles as well as camera moves, into single button pushes, making it easy to use and enabling the user to focus on their content, rather than the process and equipment.
StreamingPix also provides a plug and play approach to integrating PowerPoint, videoconferencing systems and social media feeds through integration with the CASTUS Stream platform, which avoids complex firewall configurations or port forwarding.
With simultaneous streaming and recording capabilities, StreamingPix can stream to streaming and video conferencing services such as Facebook Live, YouTube Live, IBM Cloud, Livestream, Zoom, Skype, GoToMeeting and more. Using native integration to the Switchboard Live cloud platform, live video content can be streamed to up to five destinations at once after a one-time set-up process.
Streaming Pix is a simpler, more accessible, automated way to produce compelling streams and remotely deliver them everywhere, at a cost-effective price. It enables users of every level of experience and background to start streaming professional content without complex broadcast training. It reduces their time to market and increases the quality of their content, which in turn grows engagement levels and reduces costs.