StreamMaster PRIME
pixelpower.com/products/streammaster-prime
Virtualisation - Playout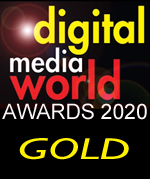 StreamMaster PRIME is a turnkey appliance with SDI I/O that offers a cost-effective, flexible feature set for channel branding, master control switching and/or thematic channel playout. It can be deployed as a replacement to legacy equipment while allowing the broadcaster to retain existing automation and discrete playout infrastructure. StreamMaster PRIME is a software-defined application that sits on a commercial-off-the-shelf server equipped with Pixel Power's own SDI i/o. The software licence is transferrable allowing easy upgrade to the complete StreamMaster DELIVER feature set.
Based on the already well established StreamMaster media processing technology platform that offers modular function sets, StreamMaster PRIME uses a pre-defined set of functions to deliver an off-the-shelf product.
Supports automated graphics, multi-layer static and animated logos, clocks, text crawls, tickers, DVE moves, EAS and more. Options add master control switching functionality, video server and sophisticated audio processing for multi-channel sound.
It provides a simple and secure fix when an individual piece of equipment needs replacement urgently; StreamMaster PRIME's software licence is portable, so the functionality can be maintained when the time comes to migrate the whole operation to a software-defined, IP-connected architecture.