Signiant Jet
Virtualisation - Delivery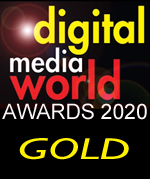 Signiant's cloud-native software-as-a-service Jet automates high-speed global transfers of large media files, helping to simplify the media supply chain and allow companies of all sizes to to work together and exchange content securely.
With the new inter-company support, Jet is a lightweight but secure mechanism for automated content exchange between companies. Two companies that both have Jet can set up a secure cross trust, managed entirely from the cloud. As more businesses adopt Jet, companies can make their endpoints discoverable in Signiant's cloud platform, facilitating inter-company exchanges.
Once a cross-trust is in place, the companies involved can organise transfer jobs, but still maintain complete control of their own storage and their own networks. Sharing of passwords or other sensitive information is unnecessary as the handshake is managed securely in the cloud. This differentiates Signiant's hybrid SaaS platform, where the cloud control plane includes orchestration, visibility and access control while content moves directly from one company's storage to the other.
Signiant Jet has a number of benefits for media companies, as follows –
- Jet employs Signiant's new intelligent transport architecture and is capable of multi-Gbps transfer speeds.
- Within Jet's intuitive interface, administrators can set up transfer jobs and monitor all activity from the web.
- Jet can handle any size file quickly, and never imposes limits on the amount of data transferred or puts constraints on bandwidth use.
- Any transfers that are interrupted are automatically restarted from the point of failure, which is critical for automated, large file transfers.
- Jet gives participants direct access to a reliable record of when and where files were transferred.
- Jet incorporates multiple layers of security controls. Signiant is recognised for security across the M&E industry, earning the DPP 'Committed to Security' mark.
- The Jet system is built on Signiant's multi-tenant, auto-scaling, load-balanced cloud control layer, managed 24/7 by the company's professional Site Reliability Engineering team.
- Jet's SaaS implementation scales to the needs and budget of every size media company.
Jet's model brings speed and automation and helps connect the global media supply chain, following Signiant's Software-Defined Content Exchange approach.