EOS C300 Mark III
Production - Cameras
Canon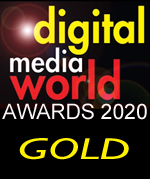 The Canon EOS C300 Mark III has a new Super 35mm 4K CMOS Dual Gain Output (DGO) sensor capable of HDR output exceeding 16-stops of dynamic range, a configurable design and records up to 120fps in 4K Cinema RAW Light or XF-AVC. It suits documentaries, dramas, corporate videos and commercials.
For effective HDR and low light picture quality, each pixel on the DGO sensor is read out with two different amplification levels – one high and one low – which is then combined to make a single image. The higher amplification read-out is optimised to capture clean details in darker areas, while the lower amplification read-out captures details in brighter areas. When accurately combined, the details and qualities on the highlight and low light areas of the image are maintained and enhanced, achieving a dynamic range of up to 16+ stops.
The DGO sensor is also compatible with the camera's Dual Pixel CMOS AF and gives sensor-based, phase detection auto focus tracking for video, suitable for movie shooting.
The camera records 4K Cinema RAW Light internally, an efficient format allowing flexibility in post similar to uncompressed files, but without the cost of storing RAW video. Further internal recording formats are Canon XF-AVC at 4K DCI and UHD at 4:2:2 10-bit, 2K and Full HD.
For non-RAW recording in XF-AVC, users can choose ALL-I or Long GOP to shoot with high compression for efficiency and longer recording times. When recording 2K or full-HD in Super 35mm, the recording is downsampled internally to record the footage at the selected resolution, but without cropping the sensor.

EOS C300 Mark III Features:
• New Super 35mm 4K CMOS DGO (Dual Gain Output) sensor
• 16+ stops of dynamic range
• 4K 120P high-speed supported
• Multiple internal recording options:
• 4K Cinema RAW Light 10-bit or 12-bit
• 2K RAW recording in Super 16mm Crop, 10-bit or 12-bit
• XF-AVC (MXF) recording, 4:2:2 10-bit ALL-I or LongGOP
• Up to 120P 4K RAW or XF-AVC recording, up to 180P in Super 16mm crop 2K/FHD.
• User changeable lens mount (EF, PL or EF Cinema Lock)