AEAF Awards Shines with Brilliant Commercials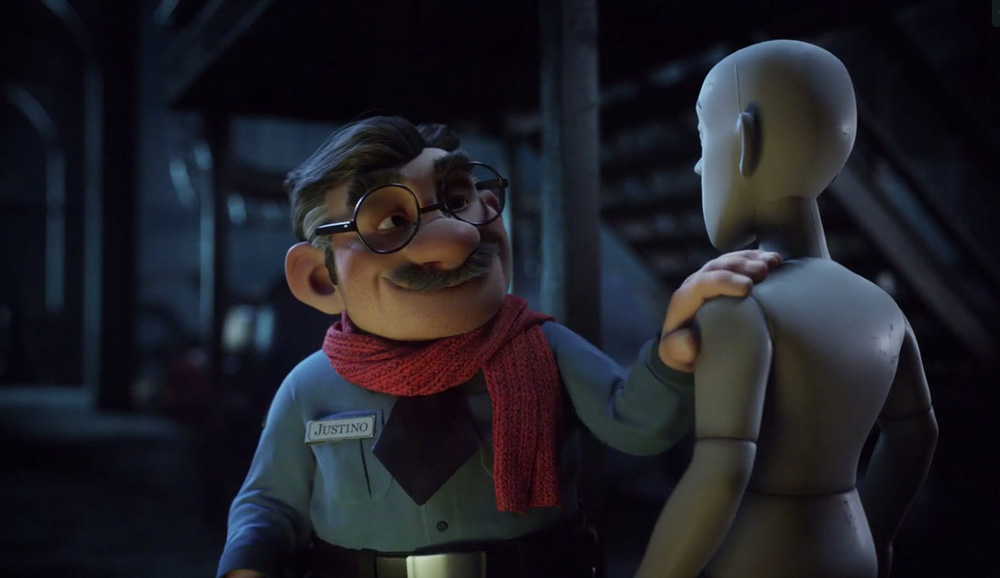 Here are just a few of the entries into the Commercials Animation and Commercials VFX categories at AEAF Awards and a sample of the great work on display now at the Online Gallery. Become inspired by the artists at Yes Captain, Trizz studio, Passion Pictures and many others, and don't forget to enter your studio's work as soon as possible. The official deadline is 30 June 2016.
AEAF Speaker Lineup & Session times at a glance
16 August
AEAF VR Hub - VR projects for you to experience throughout the event
11am 16 August
PRODUCING LONG FORM ANIMATION
Practical advice on how to get animated features, TV series and other long form projects off the ground and into production.
Stefan Wernik
Co-Director of The Magnificent Itch
themagnificentitch.com.au
12 noon 16 August
VR/360 PRODUCTION
THE PRACTICALITIES OF CREATING VIRTUAL REALITY
Tracey Taylor, Executive Producer
and General Manager The Pulse
experiencethepulse.com
1pm LUNCH BREAK & Networking
2pm 16 August
FROM GEARS OF WAR TO LEGO STAR WARS - DECONSTRUCTING GAME CINEMATICS
Dane Maddams Executive Vice President
& Mick Hammell Head of production
plasticwax.com

3pm 16 August
NEW TECHNIQUES IN MOTION GRAPHICS
Simon Bronson
Motion Designer / Head of Design - Method Studios, Melbourne
simonbronson.com
methodstudios.com.au
4pm 16 August
VR EXPLODED - A VIRTUAL RIDE THROUGH LIQUID, REFLECTIVE BLOCKS AND CRYSTAL SIMULATIONS
Simon Maddison VFX Supervisor Cutting Edge
and CG & VR Lead, Aevar Bjarnason
cuttingedge.com.au
5pm 16 August
PANEL SESSION - with the day's speakers
IS OUR FUTURE REALITY VIRTUAL? - VIRTUAL & AUGMENTED REALITY - IMMERSIVE PRODUCTIONS

5:30pm 16 August
NETWORKING and R&R in the Chauvel bar
17 August
10am 17 August
CINEMA 4D AND AFTER EFFECTS Innovative use of Cinema 4D and
After Effects in creating motion graphics
Tim Clapham
Creative Director
Luxx
luxx.com.au
11am 17 August
TITLE SEQUENCE DESIGN
Scott Geersen
Director and Titles Designer
Substance
sbstnc.co
12 noon 17 August
Colin Renshaw
VFX Supervisor Co-founder Alt.vfx
altvfx.com
1pm LUNCH BREAK & Networking
2pm 17 August
Glenn Melenhorst
VFX Supervisor
Iloura
iloura.com.au
3pm 17 August
Paul Butterworth
Visual Effects Supervisor - Director
Animal Logic
animallogic.com
Paul will share the innovations and creative processes as they evolved on his
most recent projects at Animal Logic
4pm 17 August
To be announced

5pm 17 August
DISRUPTION - The future of VFX
PANEL SESSION with AEAF's speakers about disruptive new ways of creating, distributing and experiencing visual content using: Cloud services - Light Field technology - VR and immersive storytelling and more.
5:30pm 17 August
Drinks Reception & networking
7-8:30pm 17 August
AEAF AWARDS
After Awards drinks and networking
REGISTER TO ATTEND
AEAF Schedule
Speaker Program
11am - 5pm 16 August
10am - 5pm 17 August
5:30pm 16 August
NETWORKING and R&R in the Chauvel bar
AEAF Awards
Drinks Reception 6pm 17 August
AEAF Awards Screening 7:30 - 9pm
After Awards drinks and networking
AEAF VR Hub - VR projects for you to experience throughout the event
Chauvel Cinema 249 Oxford St Paddington 2021
Venue and Registration details
Full two-day Speaker program and AEAF Awards Screening,
Early Bird price with discounts for multiple bookings
1 person $145
2 - $138 per person
3 - $131 per person
4 - $125 per person
5 - $119 per person
plus gst
AEAF Awards Screening ONLY - with discounts for multiple bookings
1- person $32
2 - $30 per person
3 - $38 per person
4 - $27 per person
5 - $25 per person
plus gst
REGISTER TO ATTEND
For enquiries or special requests including group discounts - please call or email us. AEAF Enquiries Tel 02 9332 2822
Chauvel Cinema 249 Oxford St Paddington 2021
'Night Shift', made by Passion Pictures, is the official campaign for Lotería de Navidad, Spain's national lottery, drawn once a year at Christmas. More than just a prize draw, the Lotería 'El Gordo', is considered the world's biggest lottery and is a highly anticipated yearly event on Spain's cultural calendar with more than 46 million entrants. For the second year running, the lottery's campaign is delivered as a short narrative film, and this year, Passion was approached to help take on the challenge of warming the nation's hearts with an animated spot.
With beautiful 3D animation, the film features charming Justino, a mannequin factory's nighttime security guard, whose thoughtful jokes engineered overnight capture the imagination of his daytime colleagues. This inspires them to enter Justino into the lottery draw and eventually share their winnings. Lotería is all about the spirit of sharing, reinforcing the values everyone associates with Christmas and the holidays.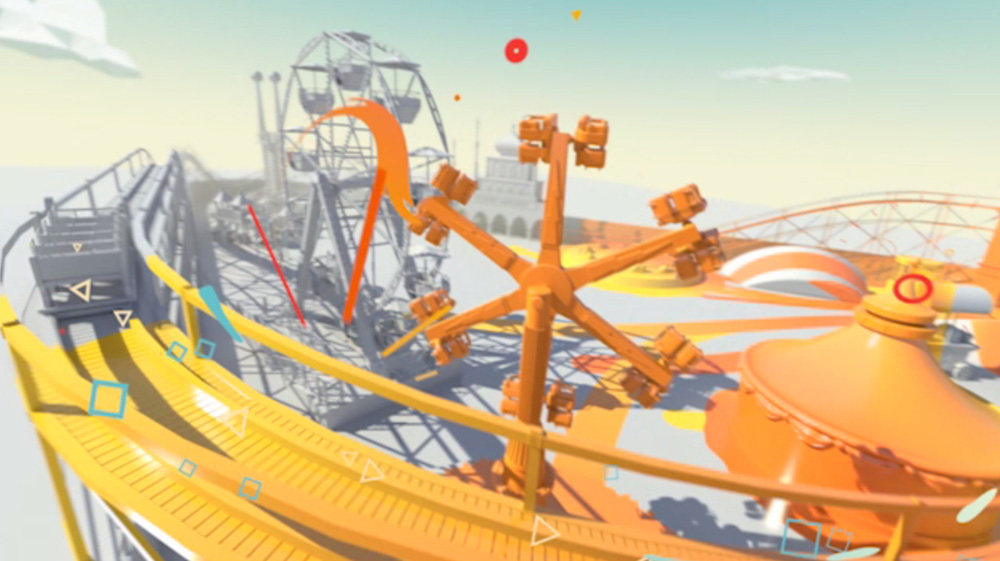 With just three weeks from first meeting to delivery, Yes Captain was asked to create a big, bright, fast-paced animated TV commercial for the Luna Park amusement park at Sydney Harbour and their 'Biggest Summer Ever' campaign. Cinema 4D and Arnold were used throughout the project to produce impressive, stylised 3D content. To meet the tight turnaround on this project, cloud farm rendering was used.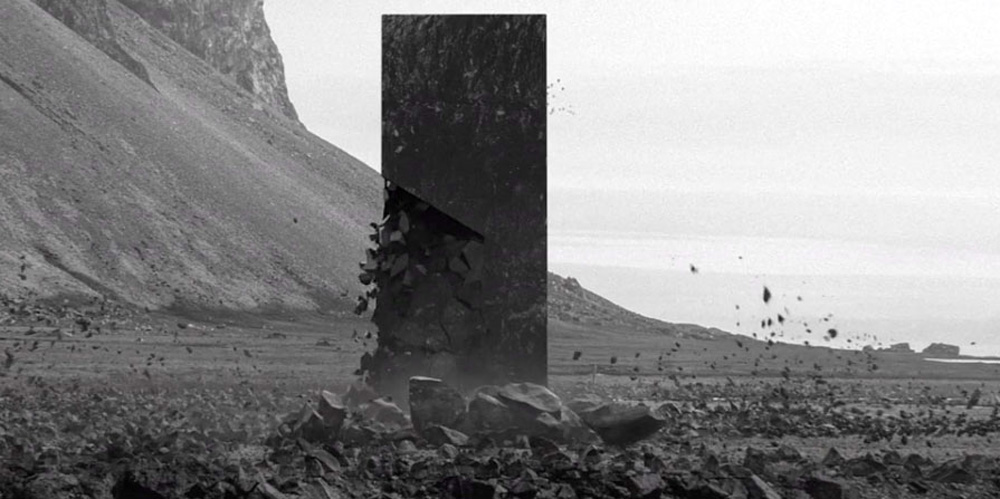 Produced for German agency Innocean, Trizz studio in Barcelona says they have challenged traditional views through their recent project for automobile maker Hyundai and its premium brand Genesis. With a scenic nature, the film is based partly on a drone shoot, partly on studio footage shot with specialized camera rigs. The video was heavily manipulated in 3ds Max and Maya, and treated with carefully lit photoreal looks that carry the viewer on a cinematic visual journey in 4K. Trizz provided the full package - concept, design, exterior drone shoot, special in-studio shoot rigs, animation, grading and VFX. See the finished film here, and the making-of video here.