Animation Director Stefan Wernik to Present at AEAF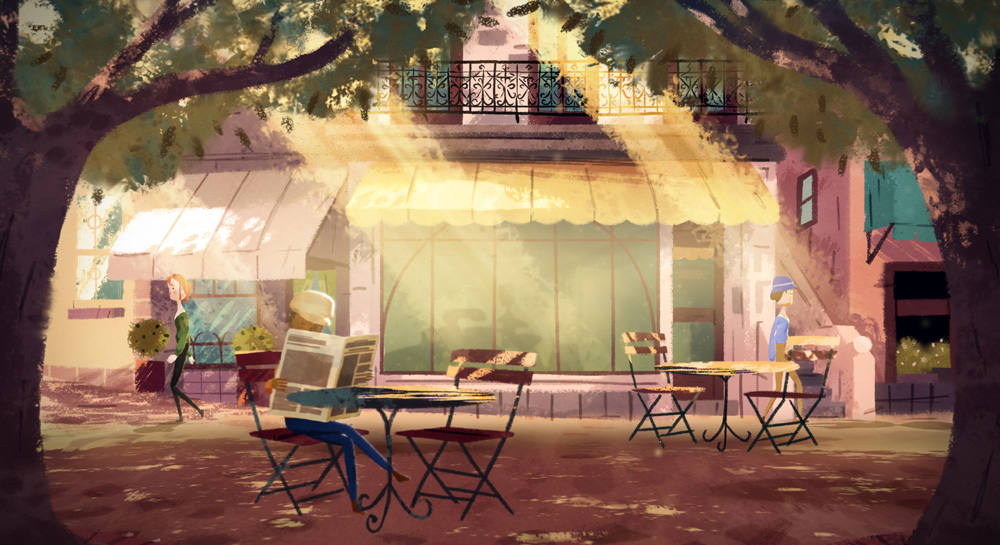 Stefan Wernik, a co-director at The Magnificent Itch in Sydney, will be a speaker at AEAF in August. As an experienced animator and director, Stefan sees animation getting a better reception in Australia now - especially for commercials and short form work - but believes that Australia's animators and industry as a whole will benefit most from more opportunities to work on locally produced TV series, feature films and other long form projects. Hands-on practical advice on how to get such projects off the ground and into production will be the focus of his presentation.

AEAF Speaker Lineup at a glance
Paul Butterworth
Visual Effects Supervisor - Director
Animal Logic
animallogic.com

Paul will share the innovations and creative processes as they evolved on his
most recent projects at Animal Logic
VR Exploded - a Virtual Ride through Liquid, Reflective Blocks and Crystal Simulations
Simon Maddison
VFX Supervisor
Cutting Edge
cuttingedge.com.au

Colin Renshaw
VFX Supervisor Co-founder Alt.vfx
altvfx.com
Motion Graphics
Simon Bronson
Motion Designer / Head of Design - Method Studios, Melbourne
simonbronson.com
methodstudios.com.au

Title Sequence Design
Scott Geersen
Director and Titles Designer
Substance
sbstnc.co
'From Gears of War to Lego Star Wars - Deconstructing game cinematics with Plastic Wax'
Dane Maddams
Executive Vice President
Plastic Wax
plasticwax.com
Mick Hammell
Head of production
Plastic Wax
Dane and Mick will be putting together their collective experience and expertise in games cinematics to reveal what it takes to produce top notch campaigns for games. Dane combines his vision as producer/director with Mick's perspective as production manager for an interesting session.

Cinema 4D and After Effects - Innovative use of Cinema 4D and
After Effects in creating motion graphics
Tim Clapham
Creative Director
Luxx
luxx.com.au

VR/360 Production - The Practicalities of Creating Virtual Reality
Tracey Taylor
Executive Producer and General Manager
The Pulse
experiencethepulse.com
Producing Long Form Animation
Practical advice on how to get such projects off the ground and into production
Stefan Wernik
Co-Director of The Magnificent Itch
themagnificentitch.com.au
Stefan will talk about the significance and value of producing long form animation projects - TV series and films - and how the Australian industry will benefit and grow through focusing on long form story and character development. He will also discuss the process and techniques involved in getting this kind of project going and into production.

REGISTER TO ATTEND
AEAF Schedule
Speaker Program
10am - 5pm 16 August
10am - 5pm 17 August
AEAF Awards
Cocktail Reception 6pm 17 August
AEAF Awards Screening 7:30 - 9pm
After Awards drinks and networking

Venue and Registration Detaila
Full two day Speaker program and AEAF Awards Screening Early Bird price $195 inc gst AEAF Awards Screening only $35 REGISTER NOW

For queries or special requests including group discounts please call or email us.This email address is being protected from spambots. You need JavaScript enabled to view it.Tel 02 9332 2822


Like most young children Stefan watched a lot of animated productions as a kid growing up in England. But when he saw Disney's 'Fantasia' at age 7, he became determined to learn animation – without even realizing that it was a 'real profession'. "I realize now that this film's style and artwork, inspired by German Expressionism, struck a chord in me, and my fascination with animation grew," Stephan said.
"My animation style today comes in part from my Polish family background and Poland's long history of illustrative poster art – quite different to the photoreal 3D animation you see in many modern feature films. My Dad had also studied art and encouraged me."
Later, Stefan earned a degree in graphic design, specializing in animation, and at university spent time in the film department learning about moviemaking as well. While he had the chance, he tried live action film production, but at that time especially, low-budget-filmmaking was quite cumbersome. Also, making films requires relying on lots of people and external services. Even though it means the animator is responsible for absolutely everything, animation still gives the creator more control.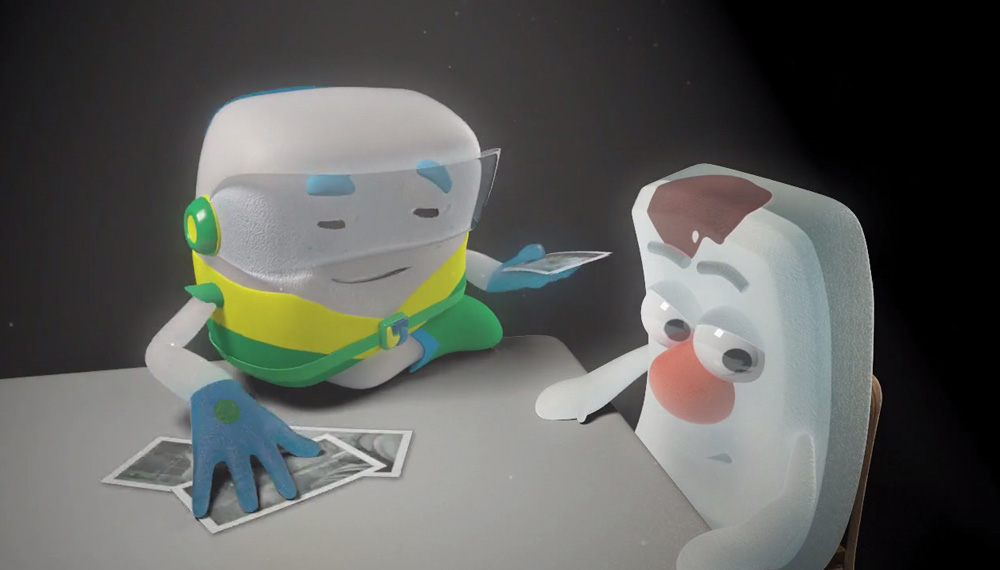 Stefan learned to animate on the brink of computer animation, and could immediately see that it was the future of his art. He continued to pursue a 2D animation style, but borrowed some of the more expressive, subtle characteristics of 3D to make his work more dynamic.
Stefan, now a resident of Australia, is Co-Director of The Magnificent Itch animation and design studio in Sydney. He sees animation getting a better reception in Australia – in particular for commercials and other short form work where animation is being used in more sophisticated, varied ways. He is especially enthusiastic about branded short films of the type produced for John Lewis in recent years, with memorable stories and developed characters.
But interestingly, he feels that the Australian animation industry and pool of animators could benefit tremendously from more opportunities to work on locally produced, long form projects such as TV series and feature films. How this can be achieved will be the topic of his presentation at AEAF in August.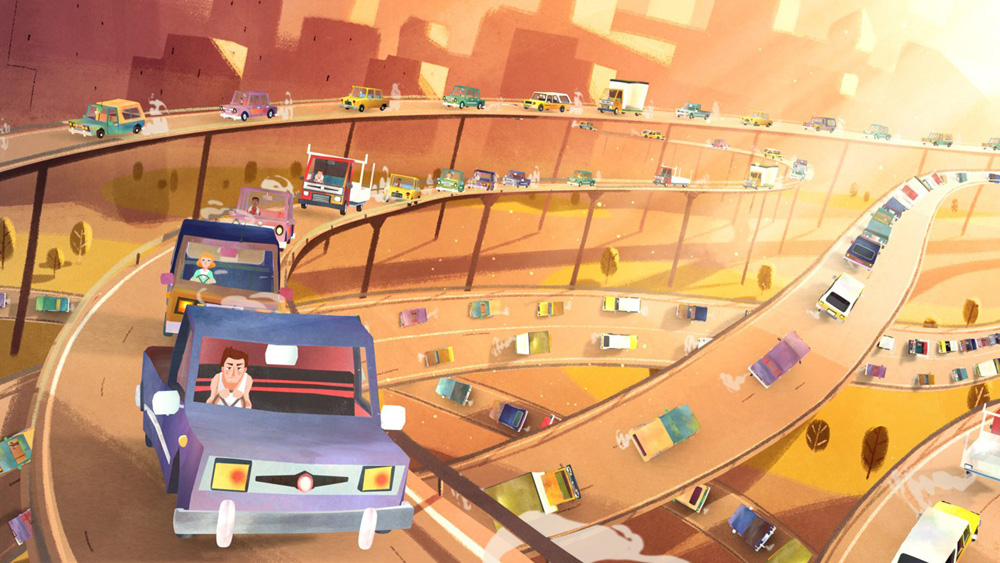 "Apart from creating lots of jobs, projects like this improve an artist's work substantially," Stefan said. "The talent is here, but every animator needs chances to work toward a sustained story arc and maintaining a complex character's personality in many different situations. An artist may in fact go on to do mainly commercial and short form work, but having those skills will show in the quality of his work, regardless. For those reasons, I feel it's worth cultivating those longer projects both from the point of view of sustaining our industry and training up individual animators."
At this point in his career, after working as an animator and a director in the UK and in Australia, as a freelancer and company owner, he sees the value in a company staying small and nimble. "There is pressure on companies to be flexible – to be able to access freelancers, work remotely, and ramp operations up and down to match the flow of work. themagnificentitch.com