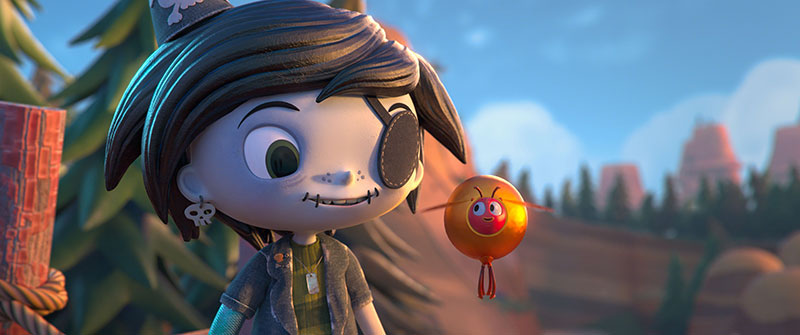 Cosmic Dino Studio in Brisbane produces animated feature films and TV series for Australian and international clients. Recently the studio undertook the production of a CG-animated feature film adaptation of the graphic novel 'Scarygirl', made for international theatrical release for Passion Pictures Australia and Like A Photon Creative.
For this project, the studio had to significantly scale up both the size of their production team, and the capacity of their animation, rendering and post-production systems. Cosmic Dino Studio co-founder and director Ryan Greaves said, "It was a monumental task to find the right talent and resources, which is why we relied on the services of Digistor to supply the necessary number and kind of animation, rendering and post-production systems."
The Scarygirl character has existed for nearly ten years as a brand of toys, an online Flash game, a console game, two graphic novels and now the film. The story concerns an abandoned young girl named Arkie, raised by a kind octopus called Blister. They live peacefully on a lonely peninsula in a strange world, until one day he is kidnapped. Arkie must face her fears and leave the safety of her home to rescue her octopus father and confront his captor.
Scarygirl's creator and Production Designer is Nathan Jurevicius. Cosmic Dino Studio's co-owner/co-director Ricard Cussó is the director. The studio delivered complete production services for this project from art direction and storyboarding, through animation production to lighting and compositing, and final render.
Production Pipeline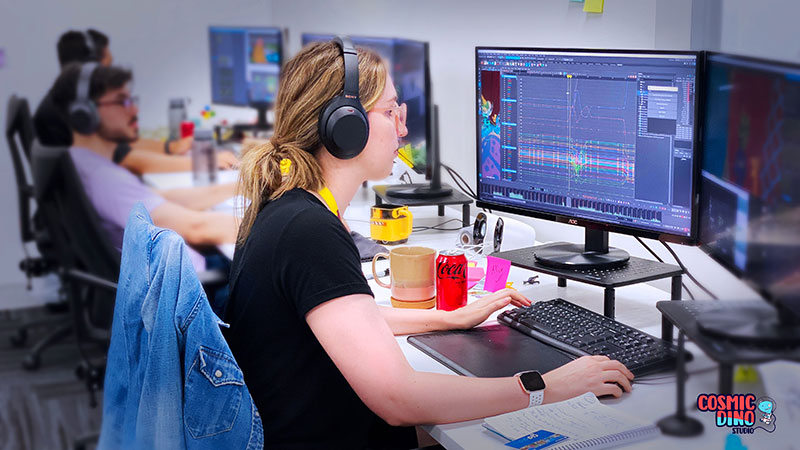 The studio's Art department works with Adobe Photoshop, the storyboard team uses ToonBoom Storyboard Pro and projects are edited in Adobe Premiere Pro. Their production pipeline for the project was based on Autodesk Maya for asset creation across characters, environments, props and rigging, and the same pipeline worked for CG cinematography and blocking and 3D animation.
The lighting department also worked in Maya, and compositing was done mainly in Blackmagic Fusion 18, plus some work completed in Adobe After Effects. Maxon Redshift was used for the render, processing frames through the company's internal render farm.
Ricard Cussó said, "Digistor supplied us with enough Autodesk Maya licenses to keep up to 40 artists working with purchased licenses at a time. Digistor also managed our Fusion and Redshift licenses and, for efficiency, made extra Redshift licenses available in case we would need more render power during the heavier months of production.

Co-owner/co-director Ricard Cussó, Cosmic Dino Studio
"We have been especially pleased with the quality of the images output from Redshift. Although the project was produced on a limited budget, Redshift has given it a more polished, photoreal look that suits a feature film."
Storyboards and Animatic
Cosmic Dino Studios' animation workflow for CG-animated feature films follows a regimented, structured process to get to the final image. Starting with the script, traditionally created by an external client and writer, the producers break it down for the Art department, who begin drawing character designs, sets and worlds. These are fed to their asset team as the foundation for building the environments and characters in 3D.
Ryan said, "Our storyboard team will break the script down further into consecutive scenes and draw out every single shot of the film. This visualises the blocking and framing of every single beat of the story for the directors. Once finalised, these storyboards will be shipped off to editorial where they will be edited in Premiere Pro into an animatic.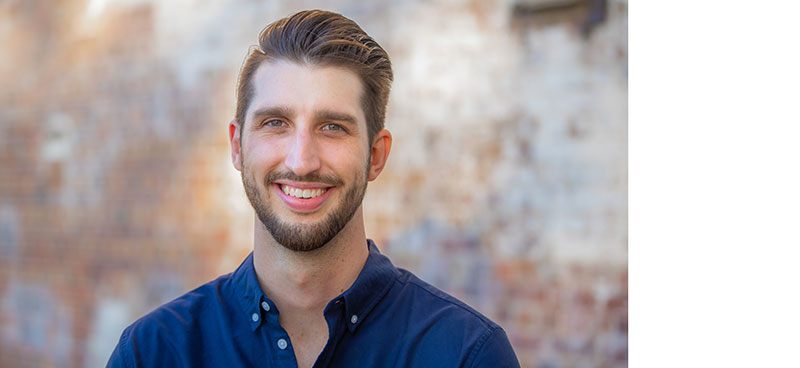 Cosmic Dino Studio co-founder and director Ryan Greaves
"This animatic incorporates the storyboards as well as scratch voice recordings of characters, sound effects and temporary music to create and pace out scenes in a rough form to show the directors what the final scene might look like. This animatic also acts as the bible for every department from that moment on."
Camera, Motion and Light
Further along the pipeline, Cosmic Dino's layout department takes the finalised animatic and the storyboards, and recreates the camera framing of those within Maya in 3D space. That work is, in turn, shipped to the animation team who will study the performances of the voice actors to help them bring the 3D characters to life, adding nuance and flair to their movements.
This motion data is then shipped to the lighting and compositing team who add digital lights to each set to highlight the performances, and bring the characters and scene elements together to enhance visual storytelling. On the practical side, rendering out the final images, with all of the departments' work combined, consumes a tremendous amount of computer processing power that the studio must be prepared for.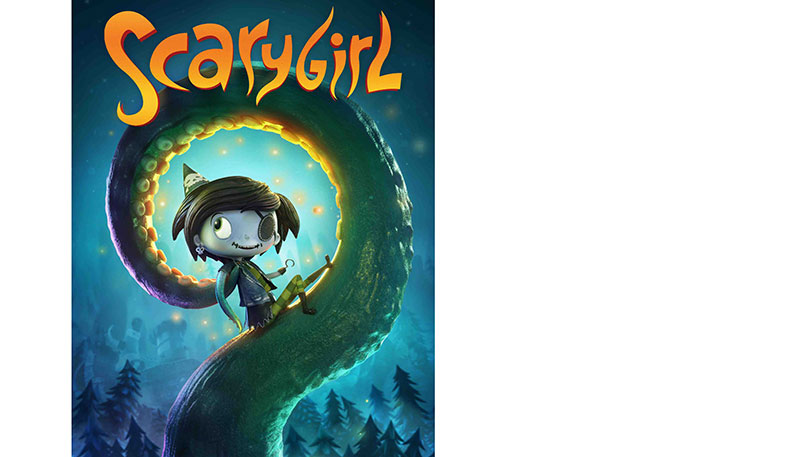 Tight Ship
Ricard commented on the business side of the pipeline tools they have invested in. "Animation production is a long process when you break it down but we run an incredibly tight ship at Cosmic Dino Studio that produces top class animated feature films on very short timelines," he said. "In terms of software for CG animation, Autodesk Maya is still the industry standard and is what the majority of artists learn to use."
Redshift has also been their preferred renderer for some time. "We have tested a number of others but, for feature film production, Redshift has always come out ahead due to its crisp images and low render times. These are critical factors for productions of this type that have fast turnarounds and hard deadlines. Our compositor Blackmagic Fusion is cost-effective but gives artists a node-based interface, which they are familiar with from other applications, with impressive features that produce beautiful imagery."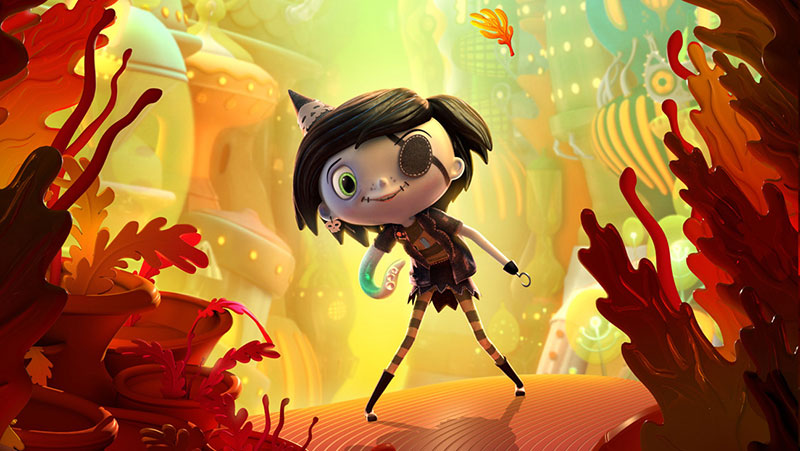 Pipelines and workflows notwithstanding, for the Cosmic Dino Studio team, the real thrill happens when they see the final images come off the render farm for the first time, after every department has worked tirelessly on it for so many months.
"That is a really special moment for us and is always better than you could have imagined," Ryan said. "With fast, efficient delivery on our software requirements, Digistor has given us a competitive edge in the Australian animation industry. Our artists experience zero idle time when challenges emerge. Digistor have been a great collaborator in producing this feature film that we are excited about showing to audiences around the world in 2023." www.digistor.com.au