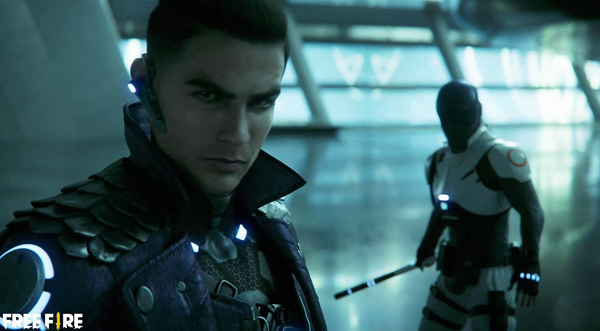 It's time to enter your team's greatest new work from the past year. AEAF Awards has more than 20 categories for digital work of all genres, 2D and 3D animation, visual effects for movies TV and commercials, motion graphics, VR, AR and more. See the Entry Form here.
Have a look at the projects in this story, and lots of others HERE.
Music Video
S+C+A+R+R – I Had To Leave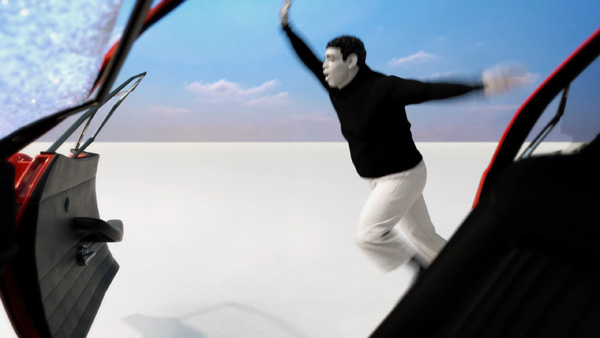 After trusting director Jack Antoine Charlot from Passion Paris to carry out the artistic direction of his musical universe for his first hit song 'The Rest Of My Days', the mysterious electronic singer S+C+A+R+R worked with him again on a new music video called 'I Had To Leave'. The project is a new entry in AEAF Awards.
As much as the music, the singer's agile performance, facial expressions and the camera's animation engage viewers with a feeling of joy. The digital backgrounds that complement the song, featuring narrow colour palettes, contrasting lights and skyscapes – all of this post-production work was done at Kombbo, a studio founded with the support of Passion Paris.
Commercials VFX
PETA – Freedom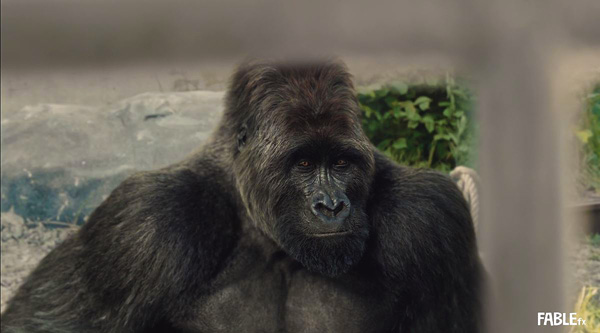 To help raise awareness of gorillas in captivity, PETA asked FableFX to create a fully animated digital gorilla who is locked in a zoo. The initial target audience was social media in Germany and central Europe. According to PETA, the campaign has reached more than 70 million people worldwide and the film has been watched more than 30 million times.
The gorilla's subtle facial performance and intense eye expressions seize the attention of at least one onlooker, who listens to his call for freedom in a song. The FableFX team's main software for this gorilla was Maya and Nuke. The handful of senior artists and producers that oversee and manage all productions at the studio have been gathering SFX and VFX experience collected since the mid 1990s. The VFX and Animation Supervisor for the project was Anders Freij, working with Dajeong Park on groom and shading, Venkat Suhakar on modelling and rigger Vikas Jaiswal.
Game Trailers
Free Fire – Legendary Bounty Hunter, Operation Chrono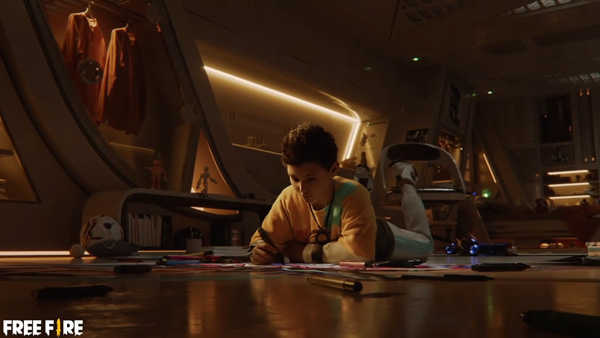 The battle royale game Free Fire has a new Legendary Bounty Hunter character, Chrono, whose background identity is famous footballer Cristiano Ronaldo. Passion Paris created the trailer for Chrono entirely in 3D. For Free Fire, this familiar hero has developed the ability to cross dimensions of time and is a master of close combat.
With a photo-realistic treatment across the environments and characters, the 3D team at Capsule, also in Paris, http://capsule.studio/ employs a powerful John Wick fight style for the altercations between him and his adversaries.
The directors were able to develop a futuristic atmosphere consistent with the universe of Free Fire and choreographed fight scenes that are a match for any blockbuster. Meanwhile, we watch and listen to a young boy fantasising about Chrono's search for a successor ...
Commercials Animation
France Alzheimer - The Sailors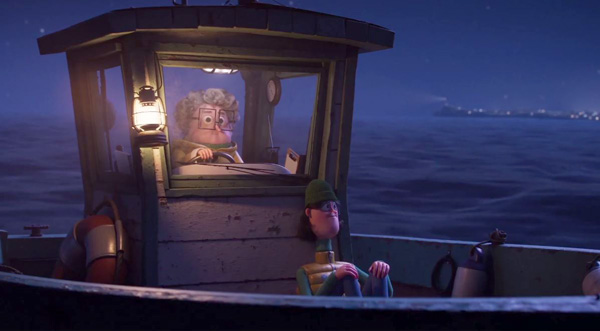 This spot, created by Passion Paris with Passion Pictures, follows a fishing crew of two, a mother and her daughter on a small boat being brutally shaken by a violent storm, depicted by heavy skies and colossal waves on the open sea. The metaphorical story tells of the upheavals that the diagnosis of an illness like Alzheimer's Disease can cause in patients and their families including loss of reference points, isolation, lack of understanding and fear.
Creative and full of emotion, the film illustrates France Alzheimer's mission by visualising its values with animated elements. The association's proximity and support are represented by the steady seagulls and its sense of inclusiveness, symbolised by the compass the birds and stars form in the sky. aeaf.tv