AEAF Awards Attracts Top Spots and Creative Animations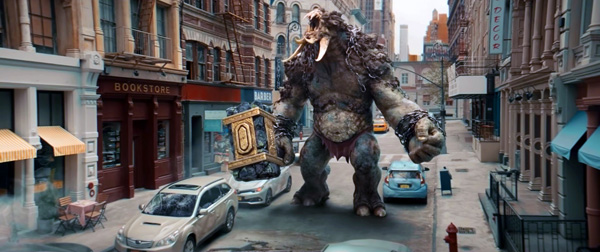 Juice - G2A.com
Take a look at some of the first entries in the 2020 AEAF Awards. Projects are arriving from around the world as well as around Australia. Now is the time to enter your own team's work. See the Entry Form for all the details, and contact us for any enquiries at This email address is being protected from spambots. You need JavaScript enabled to view it.. Look out for more news about AEAF Awards and see videos of more entries over the next few months here.
Juice in Poland has entered three projects, including an adventurous spot in the Commercial VFX category for GMC Arabia. It was filmed by a crew in a controlled environment, taking all safety measures, but launching a new GMC Sierra AT4 in Saudi Arabia – featuring desert imagery, water, a nimble falcon – also needed CG magic from Juice, who worked on the assets in Maya and Yeti. All elements were tracked with Pftrack and brought together in Nuke.
Abandoning reality for some fantasy, Juice created a commercial for G2A.com, who offer deals for gamers and geeks, to prove that 'You Lose When You Overpay'. The team built a series of effects elements – a monster, sizzling blue fire, shattering glass and intergalactic bazooka FX – and much more that your eyes may or may not notice. Creating and integrating so many looks and FX needed 3D work and animation in Zbrush, Maya, Cinema 4D and After Effects with Substance Painter for texturing. Simulations were created in Houdini and Thinking Particles. The work was rendered in Redshift and Arnold, and composted in Nuke.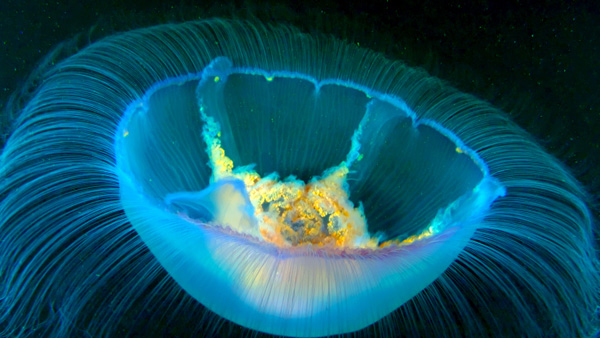 The team also produced a Corporate Video titled 'See the Unseen' for Dolby Vision, celebrating the science and art of marine biologist Alexander Semenov. Juice were involved from pre-production, working with Alexander and their own director Michał Misiński. They delivered the full story from the original concept including artwork, storyboards and script, through production to post, music and sound included. In this film, Dolby's systems are revealed through their results in sound and vision.
Glassworks in Amsterdam helped KIA show, in a single commercial '7 Years in 7 Seconds' [Commercials VFX], what their cars can withstand during seven years of ownership, supporting the company's 7 Year Guarantee. In the surprising, colourful making-of film shown after the spot here, you can follow their unusual treatment on set that was followed by work in post with Maya and Houdini, with more looks and finishing done in Flame and Nuke.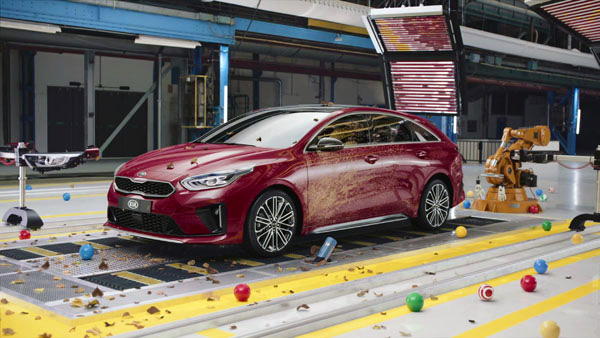 Special Animation
Animation director Robert Grieves entered two philosphical projects in the Education and Infographics category. One is about 'Disorder' and explains that life means disorder, and disorder means waste. In three minutes, his animation explores the scientific theory of entropy and takes the history of human evolution as an example, asking each of us if we can justify the waste we create. 'Dispute' takes on global warming, as much as a catalyst for positive social change as an urgent environmental crisis.
It is hard to think of heavier topics, however, the animations, created in After Effects, Photoshop and Cinema 4D, keep the ideas in the films rolling along, and very interesting. Dispute combines photographed elements into the animation as well.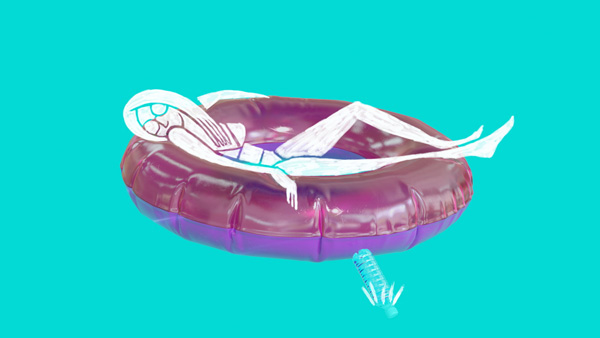 Illustrator/animator James Mackay created an animated Short Film called '2 o'clock' that puts 2D and 3D animation together in one film with a humorous result showing that age has no effect on the power of imagination. Bob and Elsie are enjoying their twilight years, and although they don't get out much these days, all of that changes at 2pm. When they sit down for their afternoon sleep, a shared daydream finds them aboard spaceships fending off alien vessels. Both Maya and Toon Boom were used for the animation to achieve the 2D characters and their 3D alter egos.
Top Class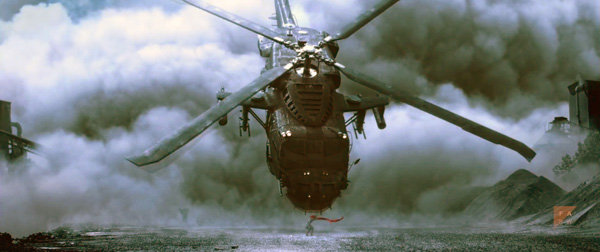 In the Student category, two projects were entered by students from the Filmakademie Baden-Württemberg in Stuttgart.
In 'Chocolate Man' a war photographer, excited and challenged, enters a war-ravaged village together with a few mercenaries. As he gets stuck into his work, he discovers a little girl left behind among the dead bodies. Starting with a bar of chocolate, he gains her trust but soon realises she is no ordinary child. The live action film includes a large number of effects from modelling and animation in Cinema 4D to FX and heavy destruction in Houdini. Agisoft Photoscan photogrammetry processing and PTGui photo stitching were also part of the pipeline.
'The Beauty' is a photoreal underwater film that asks what would happen if plastic could be integrated into sea life. We dive from the surface to the mysterious depths of the ocean and back again, encountering bizarre creatures and discovering strangely beautiful landscapes, revealing that nature alone cannot solve the problems of pollution and degradation of the oceans. This team worked in Zbrush, Maya and Cinema 4D with Substance Painter on a large array of assets and animations, plus Houdini effects and Nuke.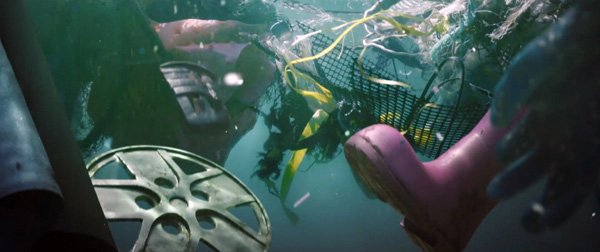 A group of four students from JMC Academy created and animated 'Patience', a romantic short film based on a poem, borrowing from anime styles and colours. As well as the character animation, many of the expressive nature effects were keyframed in Toon Boom software as well. Colour consistency across all the backgrounds is an especially important feature of the story as well. www.aeaf.tv