e.d. films Delivers a Legendary Bear with a Unity to Maya Pipeline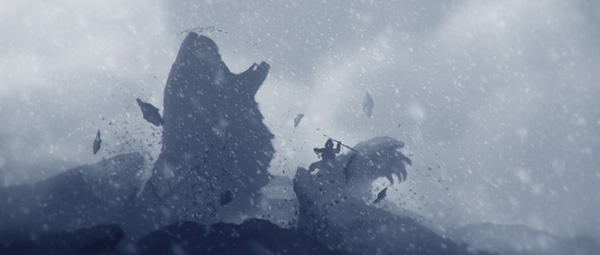 e.d. films debuted the first teaser trailer for 'Giant Bear' at Annecy International Animated Film Festival 2018 this month, giving audiences a look at one of the greatest legends of the Inuit, indigenous people of the Arctic regions. 'Giant Bear' is a short film about a dramatic confrontation between an Inuit hunter and the last of the monster bears.
Viewers follow the hunter in the depths of starvation. The snow is thick, his dogs are mysteriously dying and food is nowhere to be found. His search leads him straight to a nanurluk, an iceberg-sized bear, and a battle for his life.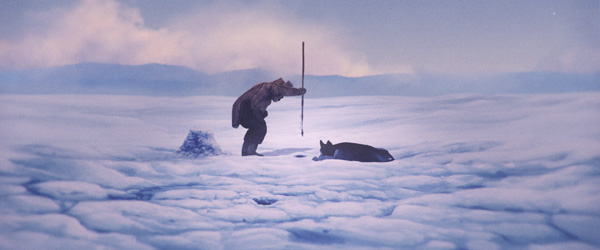 Due to the regional significance of the story and its lessons about strategy and skill, the film has undergone rigorous review by a committee of historians and Inuit protectors. This review helped e.d. films create culturally approved representations of key artefacts, like the hunter's clothing, sled, knife and igloo at a nuanced, realistic level. It also made sure the film is entertaining and respectful.
Experimental Process
Beyond authenticity, 'Giant Bear' is the result of an experimental process combining 2D/3D tools with game engines. To create a distinctive look, e.d. films gave its shots a hand-drawn feel by illustrating directly onto the film's 2D environments and 3D models. The artists then agitated the edges, sending their assets into almost constant motion through a computer script that gave the film its painted feel and dream-like sense of travelling out, alone in the Far North.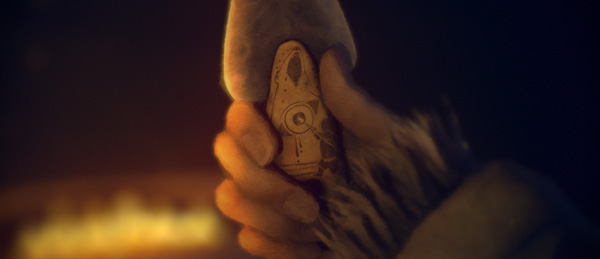 "We wanted the film to feel alive and moving, like a painting come to life," said Daniel Gies, Giant Bear co-director. "By prototyping our scenes in Unity, we were able to see how different choices would change the story before we started applying our effects. On paper, a disorganised mixture of animation styles shouldn't have worked. But tools and workflows like the ones we developed can make it possible for small teams like ours to find outlets for our ideas."
Scene Track
To take advantage of this new pipeline, e.d. films used its in-house tool Scene Track, a production-grade Unity-to-Maya exporter released in March 2018 as a free plugin. After the layouts were imported into Unity, artists could test their ideas in real time as if they were playing a game, making strategic choices before bringing animated content back into Maya for further developments. Due to this evolving method, e.d. films's four-person team is on track to finish the production process in less than six months.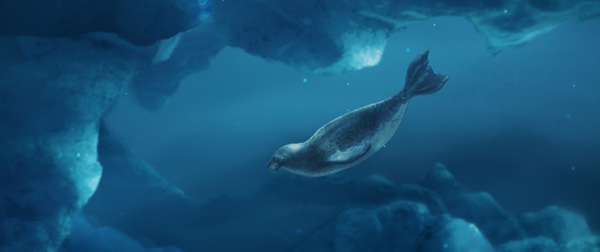 Daniel said, "Scene Track generates four kinds of media data that artists can use for various tasks in a production pipeline. These include animation data as FBX files that include animation, geometry, bones, skin weights, UVs and some materials. FBX is an especially useful exchange format for 3D animated data to be used with Maya but it is not limited to the one platform.
"Event data is delivered as MIDI files that can be imported into audio applications - ProTools, Reaper, Logic or Ableton - for sound work, and XML files that can be used for lots of different applications. Finally, captured video data may be supplied as MP4, MOV, AVI, H264 or image sequences in JPEG or PNG format. So in reality, Scene Track exports nine file formats, four of which are the core formats.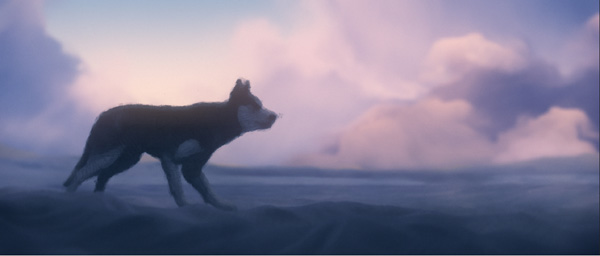 "You can export one element at a time from Unity, or export the whole timeline," Daniel said. "You just have to make sure you have trackers on anything you want to export. When I use the timeline, I make everything just as I want it to be, then add trackers to the whole scene and export it all as one big FBX."
Final Polish
Giant Bear is currently undergoing a final polish, with VFX-style particle and atmospheric effects added to every shot. "We mainly use Maya-generated effects, and for Giant Bear we use them as 2D compositing elements, not real-time FX built into the actual scene - which is what I mean by 'VFX-style'. However, for our next production we will be using exported scenes from Unity with cloth, fluid and particles simulations within Maya, as it is a more 3D-heavy production."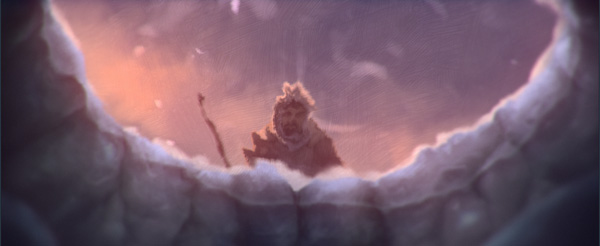 Over the summer, a sound design team will also be producing the film's audio mix, adding tones through a live soundscaping session and voices via traditional throat singers, connecting the film more closely to its Inuit roots.
Several of the production elements used to create this film will be available for purchase in the new e.d. films store, including the hunter's sled model and the upcoming sound effects. Scene Track can be downloaded now, along with the various snow particles used to create the short's winter effects. edfilms.net