Optim 1.2 Adds Real-Time, Interactive VR Collaboration to Unreal Engine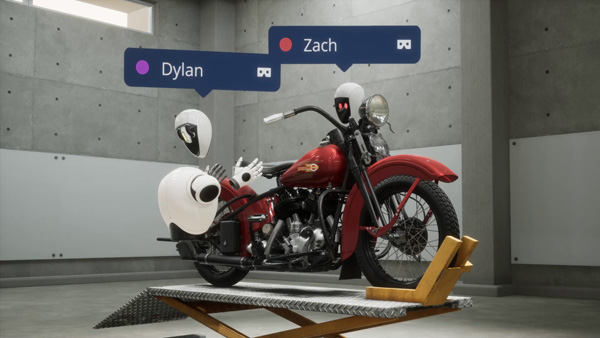 Visualisation company and software developer Theia Interactive released Optim 1.2 that adds new tools to the Unreal Engine, including a template that designers and collaborators can use to set up real-time interaction within existing VR projects. Originally created to help Theia improve its own internal workflow, Optim makes it easier for individuals and teams, working in disciplines from architecture to design to game development, to access VR functionality in Unreal Engine.
Built to sit on top of Unreal Engine's viewport, Optim has a simplified UI that brings the essential functionality out from UE4's windows and panels. Using collaboration templates, users package and share their project as a multiplayer-enabled design review experience. It also has an automated data preparation pipeline for clients with large, complicated files to import into UE4.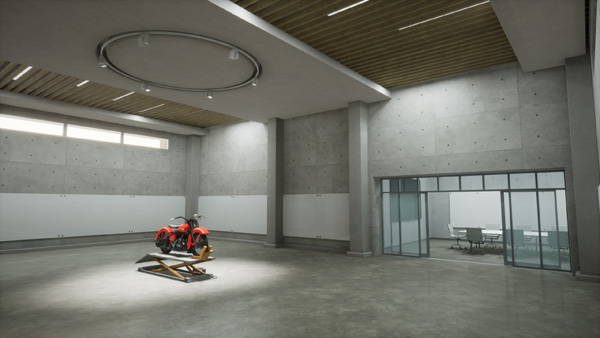 To use the new VR tools template, members of a working group do not need a high level of expertise with Optim or Unreal Engine. Team members working from any location will be represented within the project as individual avatars, and have the option to explore different angles of an existing digital scene using a new live VR camera. Users can capture info and receive final marketing imagery, while communicating with others in real-time through a built-in voice chat or meet to talk in a pre-made virtual boardroom.
"Unreal Engine is powerful, and by simplifying the way users can implement features like multi-user connectivity, we hope more people will embrace it," said Bill Fishkin, president of Theia Interactive. "We created Optim as a way to help improve our own workflows, and consequently understand some of the best ways to utilise game engines."
With the Optim plug-in installed, a user can import and optimise files in Unreal for real-time rendering, and complete daily tasks while editing a digital scene. Optim also automates many of the processes within Unreal by adding tools that introduce a more direct way to complete tasks.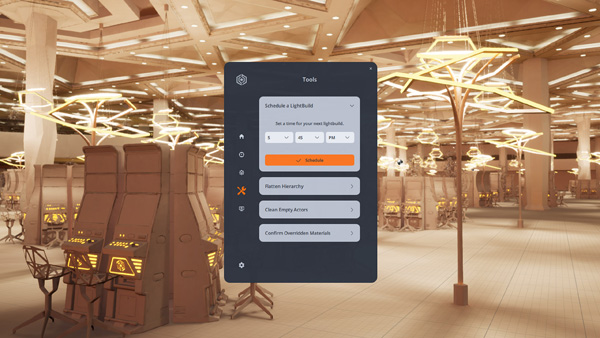 Working with light build tools in Optim.
Theia has made other updates to Optim apart from the new template, mostly to simplify and speed up the workflow. For example, users can set an exact time to start static light builds to avoid disrupting other networked PCs. A new intelligent clustering algorithm automatically merges objects within a scene, keeping meshes in tight groups to make scene optimisation easier. To create precise selection sets within a scene, you can set up selection filters that use various parameters like name, vertex count or applied material. It is also possible to select any number of meshes in the viewport and apply Smart LODs immediately without scrolling through menus or extra windows.
Theia's in-house team of developers continue to incorporate with their own personal experience, and user feedback, to maintain an ongoing schedule of updates, each released at no cost to license holders. theia.io