Magic Bullet Suite 13 Automates & Accelerates Looks for Video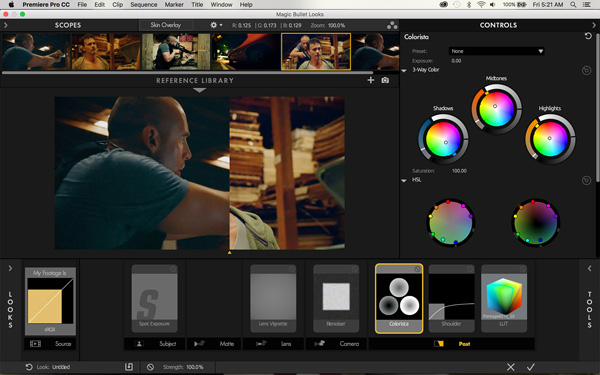 Red Giant's Magic Bullet Suite 13 contains updates across all of its colour correction, finishing and film looks plug-in tools for video, and the software is now GPU accelerated. Many have also been upgraded with AI automation and OpenCL support for real-time playback.
When using Magic Bullet Looks 4.0 with Adobe Premiere Pro CC, users can perform colour correction in real time due to Premiere's new OpenCL support. Looks 4,0 also has more than 50 new presets, and among its new tools is a function for creating 'favourite' looks, and one for building an image reference library for comparisons. The plug-in's scopes can now be resized, and users can zoom in and out of the hue/saturation scope.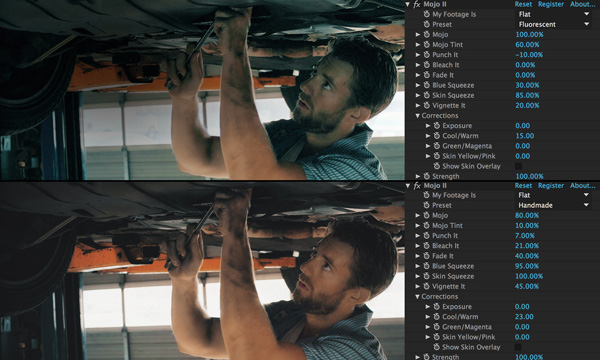 Related to Looks is Magic Bullet Mojo II, which has a number of pre-configured, complementary colour palettes adopted from Hollywood films graded by professional colourists. Artists can use these looks to give footage a unified look very quickly from within their host applications. Now updated to keep up with the recent films, the new version adds functions like vignetting, exposure controls and temperature/tint sliders.
Another part of Looks is Renoiser, a new plug-in developed for the Magic Bullet Suite to give footage a cinematic texture and grain. It helps overcome the artificial look of denoised video (see Magic Bullet's Denoiser II below), CGI and motion graphics built in 3D, or video shot on a cameras that produce virtually noiseless footage.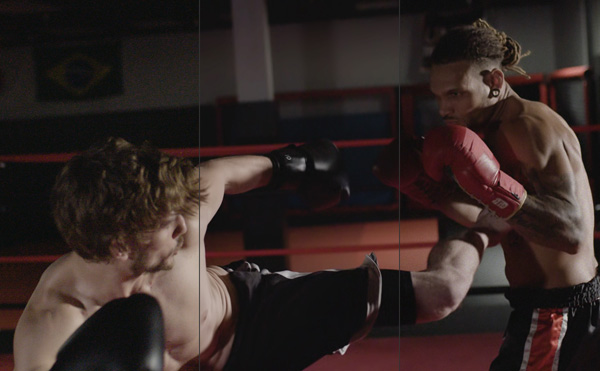 The real-time, GPU-accelerated grain engine in Renoiser rebuilds footage with authentic-looking cinematic texture and grain. These effects are customizable and added to video as one of 16 noise/grain presets based on real film stocks - such as 16mm, 8mm and others - and familiar movies. Renoiser supports OpenGL/OpenCL graphics rendering standards for Adobe Mercury Playback GPU acceleration, and can deliver results in real time.
Colorista IV Guided Colour Correction
Magic Bullet's Colorista IV professional colour correction tool for filmmakers now includes Guided Colour Correction, a step-by-step process for quickly and accurately balancing a shot. It is useful for editors, who can learn about each stage of a colour workflow as they move through the process.
The software adds a new Colorista Panel to the UI, extending Adobe Premiere Pro's and After Effects' own colour grading processes. If users decide to reposition, scale and dock the interface, Colorista IV's UI elements will re-arrange automatically to fit within the space. Similar to an adaptive web layout, users can adopt full screen, vertical or horizontal layouts. Some of Colorista's other updates are new LUTs, colour temperature and tint controls, custom RGB point curves, log support and an improved UI for keying.
Denoiser – Pixel Intelligence
Magic Bullet Denoiser removes unwanted video noise from footage, typically a time-consuming process that the denoiser plug-in can speed up. It can process most types of footage old stock footage, video from a cell phone, film or digital video. Denoiser has now been rewritten and is powered by a computer vision system developed through a partenership with augmented reality specialists wrnch.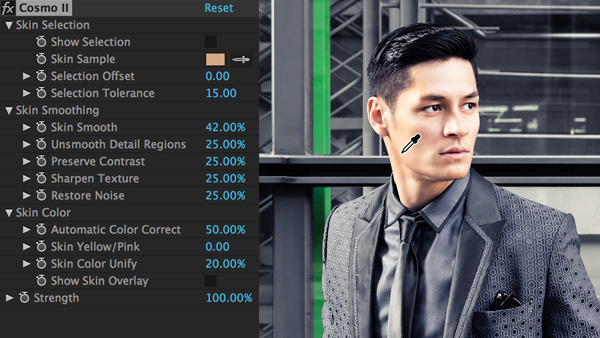 Computer vision aims to automate the extraction, analysis and understanding of useful information from a single image or a sequence of images, usually by developing a theoretical and algorithmic basis for visual understanding in machines. Following the two companies' collaboration, Denoiser III is expected to be better able to manipulate pixels and replace noise with what was intended to be seen in the shot.
The underlying wrnch AI makes the plugin almost fully automatic, dynamically assessing the footage and tuning the denoising algorithm to optimise the results. Users may not need to set any parameters, although some controls are added for adjustments.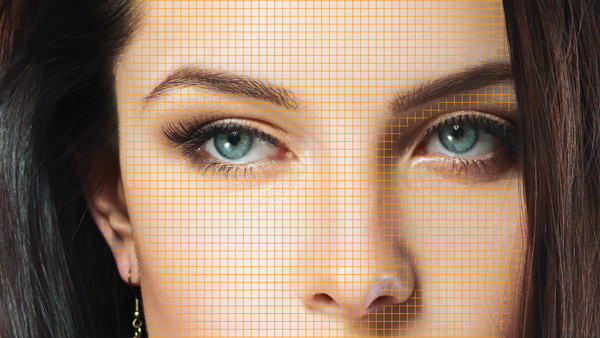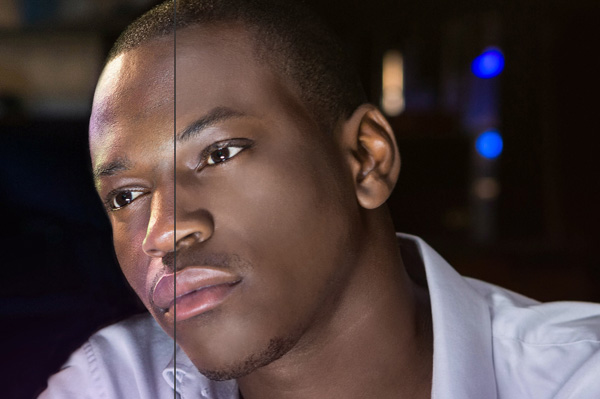 Magic Bullet Cosmo II, a tool for quick digital cosmetic cleanup. It has an improved skin smoothing algorithm to help users balance skin tones, reduce wrinkles and remove skin blemishes, so that talent look their best but also more natural. A new skin sampling tool can pick out exact skin tones to make the process seem more intuitive.
The tool for giving footage the look and colour of motion picture film, Film 1.2. has been updated with OpenCL support for real-time playback. Magic Bullet Film 1.2 emulates the photochemical process – from the original film negative, to colour grading and finally to the print stock. With no need to wait for footage to develop, the workflow is easier and faster than ever. Magic Bullet Film 1.2 is a free update to Magic Bullet Film 1.0.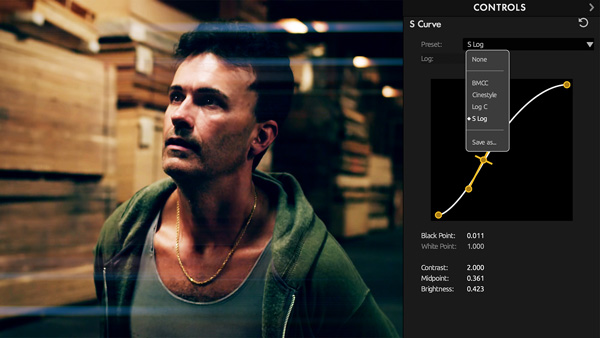 All Magic Bullet tools work in Adobe Premiere Pro CC, Adobe After Effects CC and Apple Final Cut Pro X, and some tools work in some other host applications. All tools work on both Windows and Mac. www.redgiant.com