Toon Boom Producer Tracks and Manages Animation Pipelines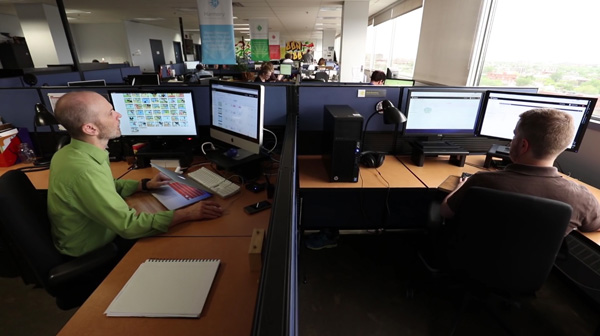 Toon Boom Animation has updated its brand and launched a new product, Toon Boom Producer. Producer is web-based production tracking and digital asset management software, specialized for animation studios and production companies working with Toon Boom's creation software, Storyboard Pro and Harmony. Its focus is on improving workflow and communication along the animation pipeline. Its software integrations allow it to fit into various types of animation production including animated feature films, television series and games.
Producer works as a management hub to customize workflows using Harmony and Storyboard Pro, placing scenes and tasks all in one place. It can list episodes and track shots and assets individually as they pass through different stages of production. Harmony animations can be viewed in Producer and you can open Harmony from Producer. Scene breakdowns from Producer transfer directly into Harmony.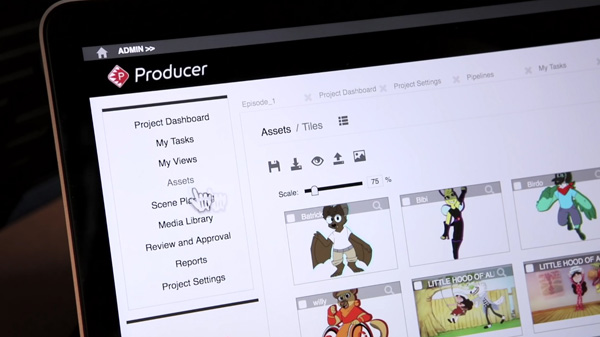 Access to files, communications and modification of assets depend largely on metadata, tagging and searching. For example, digital assets are associated with specific shots or scenes so that when a scene revision is called for, you can search for the assets using custom tags and metadata. Filtered searches or informal keywords may also be used.
A studio manager can both track and assign tasks, and then set time and resource estimates, and production staff can view their upcoming tasks and activities. Meanwhile, production coordinators can check project status, respond to bottlenecks and monitor how many frames of animation each artist is producing. To review work and make modifications as you go, images and videos may be accessed directly in one step. Markup tools are available for adding text or graphic annotations to video, down to the frame level, to support faster metadata searches.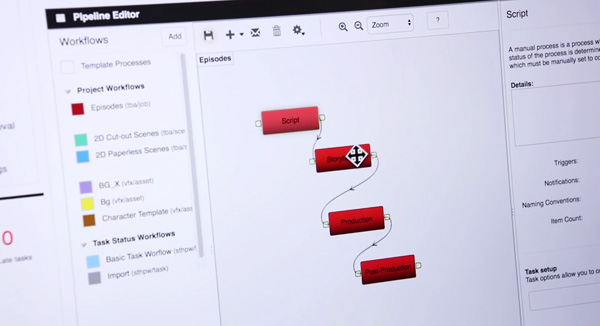 Producer is flexible enough to adapt to most pipelines. So that facilities have control over data security, the software runs on a local server in the studio and staff access it using standard browsers. It comes with support, installation and configuration so that, ultimately, studios can manage and customize the software without assistance or programming. Remote training is also supplied.
Toon Boom says that it is evolving by developing more diverse, relevant tools for animation studios, businesses, artists and new markets to meet the demand for original animated content. Toon Boom has also expanded its online educational training portal to better prepare existing animators for career advancement. New animators can follow self-paced training to gain hands-on experience preparing them for a studio production environment. www.toonboom.com