AEAF Awards are Opening Up Now for a Winning Year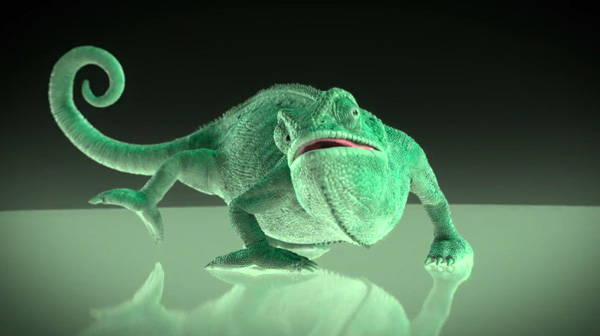 Now is the time to get your studio's best projects ready to enter into the 2017 AEAF Awards. Take a look at the two newest entries, consider becoming a speaker in this year's Speaker line-up and, most important, enter now so that you can take advantage of our regular AEAF Awards eNewsletters in the lead-up to Awards Night in August.
New Entries
Mercedes Benz 'Chameleon' is a new entry in the Commercials - Animation category. The Post VFX studio in Bangkok produced a new 60-second Mercedes Benz commercial, starring a CG animated chameleon with rhythm. Their lucky chameleon inside the new Mercedes Benz E class sedan plays with the car's new controls that switch the interior lighting between 64 colours. VFX supervisor is Joaquim Montserrat, working with VFX artist Hadi Pourkerman, animator and rigger Alejandro Garcia and compositor Daniel Eggert. Character design and animation were in 3ds Max, changing colours in Nuke.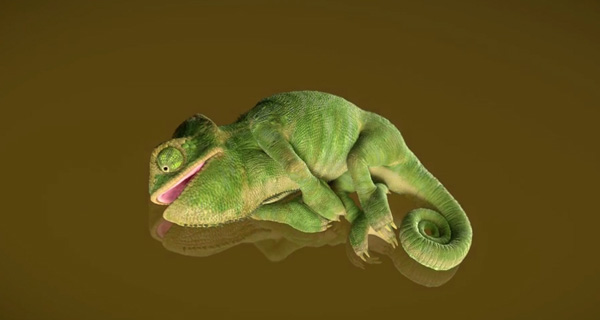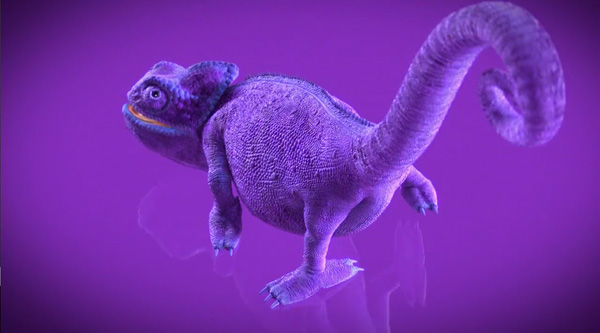 Hase Productions have entered an event content design project in the Live Event category. They produced LED content supporting feature acts for Virgin's pre and post match entertainment at the 2016 AFL Grand Final. Working alongside Sting, The Living End and Vance Joy, Hase Productions brought to life LED screens with striking content as part of the entertainment. Content was produced for 13 LED screens around the MCG's field and parapet, plus three large-format LED screens on the turf. A combined total of 95,648 pixels in diameter, 585 files were cued in sync for each artist's song and broken down to files for every song's verse and chorus. Matt Slater was lead animator with animator Ben Rassmussen working with creative director Dave Hase.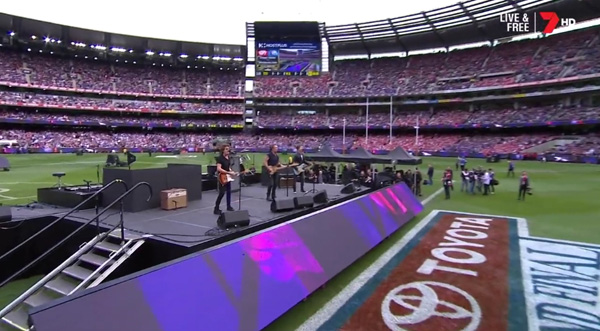 Speakers & Newsletters
If you or your colleagues have special talents, experience and projects in animation, visual effects, VR, motion graphics or related fields and are keen to share them with your peers and fellow artists, let us know. We are now seeking speakers for our Speaker Sessions in August. Please contact This email address is being protected from spambots. You need JavaScript enabled to view it. as soon as possible.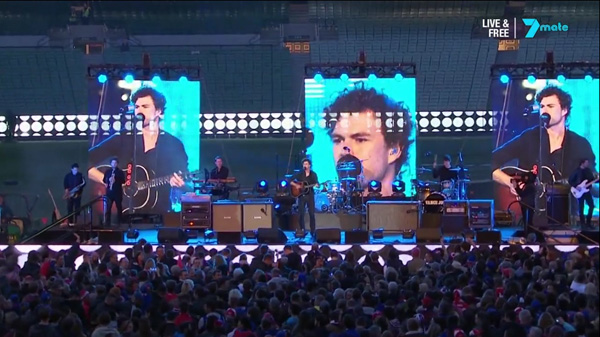 Meanwhile, don't miss your chance … throughout the lead-up to the AEAF Awards Night in August, we will be regularly sending out eNewsletters about entries, Speakers, judging stages and finalists. The newsletters always feature several entries, but we cannot cover them all. The earlier you enter, the likelier it is that your work will be featured. Enter now on the Entry Forms page on the AEAF website. aeaf.tv