Multimedios Builds Video Workflow in the Cloud with AWS Elemental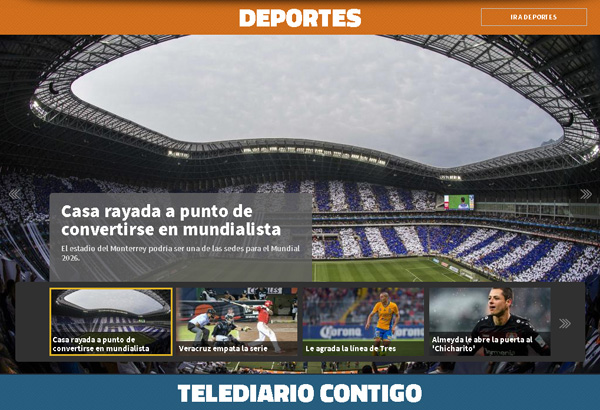 Mexican broadcast network Multimedios Televisión, part of Grupo Multimedios, is a terrestrial TV network with eight local affiliate channels across northern Mexico. The network produces and broadcasts original news, entertainment, sports and public affairs programming. As well as the local channels, Multimedios is available nationwide via paid satellite and cable services, and supports affiliates in the US and Canada.
Multimedios first started to use Amazon Web Services as part of its video workflow in 2015, deploying AWS Elemental Live encoding software for real-time video and audio encoding of standard broadcast signals for four live multiscreen streams. In a new agreement, the broadcaster has incorporated AWS Elemental cloud systems across its online video processing and publishing workflow.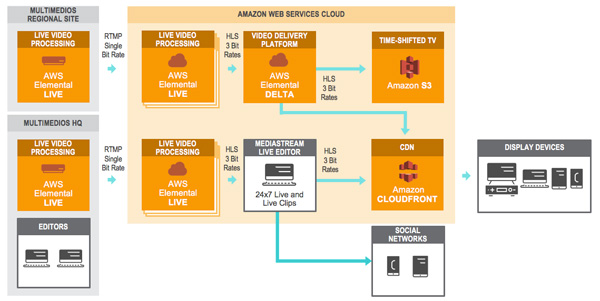 The cloud-based video processing and content distribution deployment comprises an end-to-end workflow to produce and deliver content for Multimedios' online platforms. Rommel Valencia, digital media operations manager for Multimedios, noted that using encoding software in the cloud changed their operations substantially. "Considering the video processing and distribution services available from AWS and AWS Elemental, we wanted to explore the value we could achieve with a complete cloud-driven workflow. We can now publish clips almost immediately, without spending undue time managing infrastructure, and achieve reliable live streaming at a very good quality."

In the Multimedios workflow, the on-premises systems encode signals from live broadcast playout into RTMP streams for real-time video processing in the cloud. To do this, cloud-based AWS Elemental Live instances perform real-time encoding of three live video streams in adaptive bitrate formats. AWS Elemental Delta in the cloud performs just-in-time packaging (JITP) for video-on-demand, time-shift and catch-up viewing services for the Amazon CloudFront CDN for cloud-based distribution of live streams to Multimedios' online platforms. Meanwhile Amazon Simple Storage Service S3 works as on-demand, file-based cloud storage for program highlights and VOD content.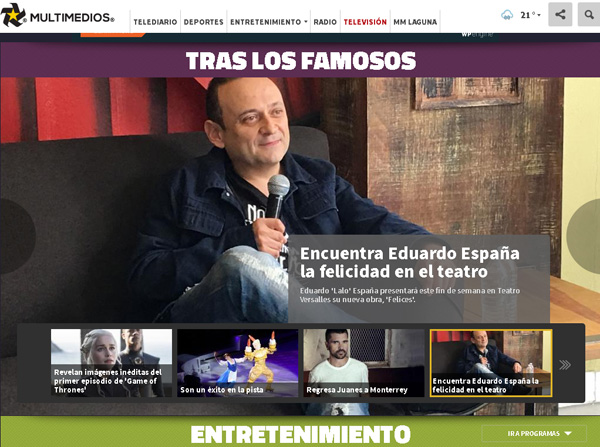 With this AWS workflow, the network says they have not only incorporated time-shifted delivery and other added functionality for their viewing experience, but also realized improvements in the video quality itself. Cloud-based editing tools from MediaStream were integrated into the workflow to ease the creation and publication of clips to Multimedios' social media channels and web portal.
Now, network editors can push clips online immediately after broadcast. MediaStream is a South American-based company that develops software deployed in the cloud specifically for VOD, live streaming and live editing applications. For VOD, for example, users can manage their video publication, define playlists with smart filters or integrate with external sites. As mentioned, clips can be created in real-time straight from a live broadcast and shared with audiences. www.elemental.com